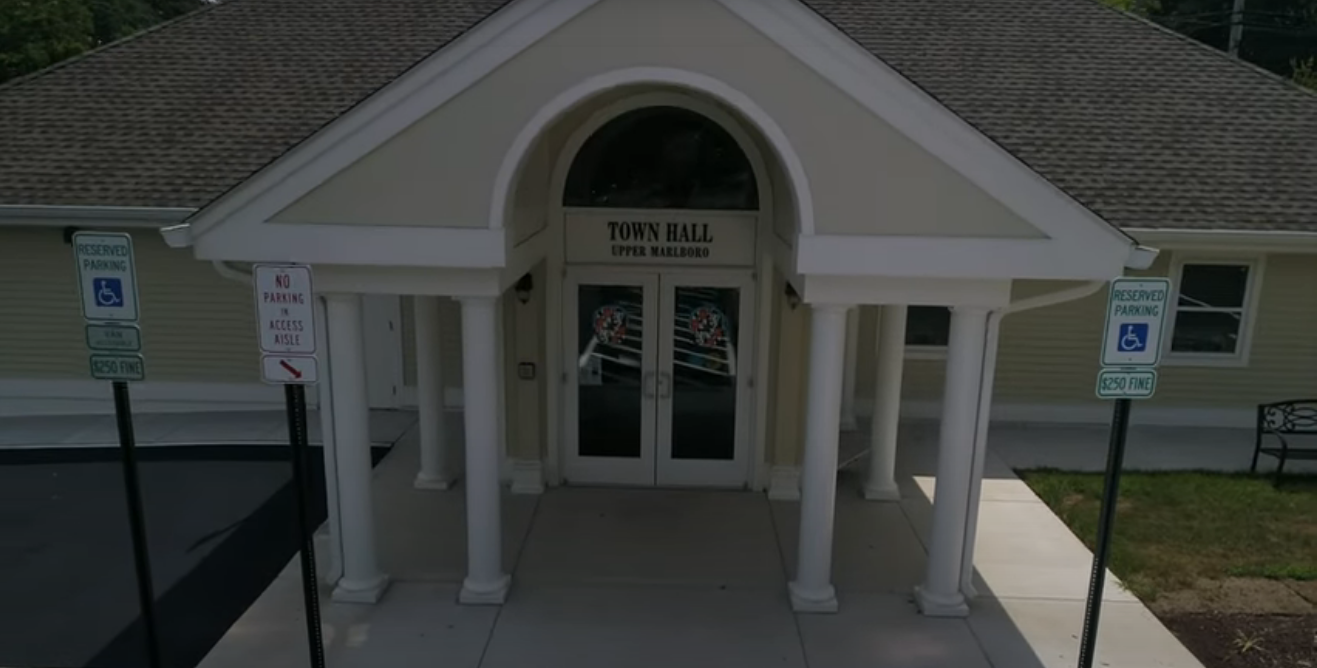 Upper Marlboro was established in 1706 as "Marlborough Town", after John Churchill, 1st Duke of Marlborough, an ancestor of Winston Churchill. In 1744, the town was renamed to "Upper Marlborough". In the late 19th century, the town's name changed from Upper Marlborough to Upper Marlboro. The name change is linked to a postal clerk who felt that the last three letters, "ugh", did not properly fit on the rubber stamps being used at the time. By 1893, postal guides were referring to the town as Upper Marlboro and the name stuck, despite a proposed ballot to have it changed back in 1968.
Although the area has many rural, pastoral features, including horse farms, it is surrounded by encroaching housing developments and is the daytime county seat of Prince George's County, a large urban and suburban area of some 850,000 people adjacent to Washington, D.C. U.S. Highway 301 and Maryland Route 4 intersect at the edge of town. Major features of the town include the courthouse, jail, county office building, board of education, and a lake with walking path. Just to the south of town is the Prince George's Equestrian Center which is the location of the annual county fair, a major annual antiques show and the Show Place Arena on the former Marlboro racetrack grounds.
Except for supermarkets, an Amish market, car dealers, and a Home Depot, all outside of town, the town and surrounding area have only minimal shopping; therefore, residents must travel to Bowie, Clinton, Brandywine, Waldorf, or Forestville to find department stores.
Upper Marlboro offers numerous financial incentives to retain and attract business. At First Down Funding, we provide a quick and easy way to obtain funds for your Upper Marlboro business needs, whether it is a long term funding package or a short term cash funding, our professional and experienced staff are here to help you promptly and accurately. Contact us if you have any questions or conveniently apply online for expedite processing. Need a small business funding in Upper Marlboro? call First Down Funding.