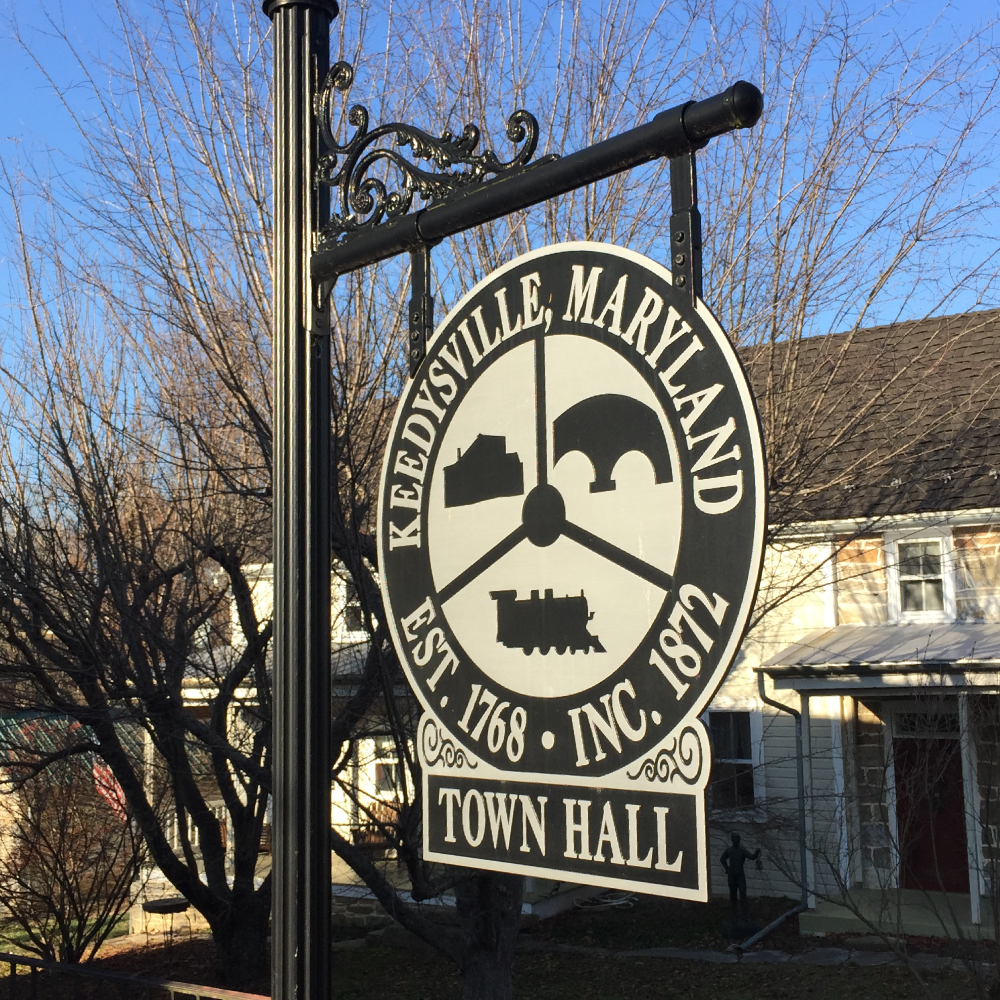 The Town of Keedysville is located in Washington County, Maryland. Keedysville was established in 1768 and incorporated in 1872.
The little town of Keedysville located eight miles south of Boonsboro, has a history of about 200 years.
Keedysville, a town of 1152 people by the US census, is located halfway between Boonsboro and Sharpsburg was originally called Centerville for that reason. The town can trace its history to its origin in 1768, a span of 200 plus years.
The first brick house in the town was built about 1863 at the intersection of the Eakle's Mill road by Sammual Keedy, who kept a store in it for thirty-four years.
In 1840, the town obtained a post office through the initiative if Sammual Keedy. The postal authorities changed the name from Centerville (there was a Centerville on the eastern shore) to Keedysville, for Sammual Keedy.
The old stone mill in the center of the town was built in 1841 by John J. Keedy and was in operation until 1954. The last owner was Russell Geeting who had the old landmark removed in 1960.
Keedysville offers numerous financial incentives to retain and attract business. At First Down Funding, we provide a quick and easy way to obtain funds for your Keedysville business needs, whether it is a long term funding package or a short term cash funding, our professional and experienced staff are here to help you promptly and accurately. Contact us if you have any questions or conveniently apply online for expedite processing. Need a small business funding in Keedysville? call First Down Funding.