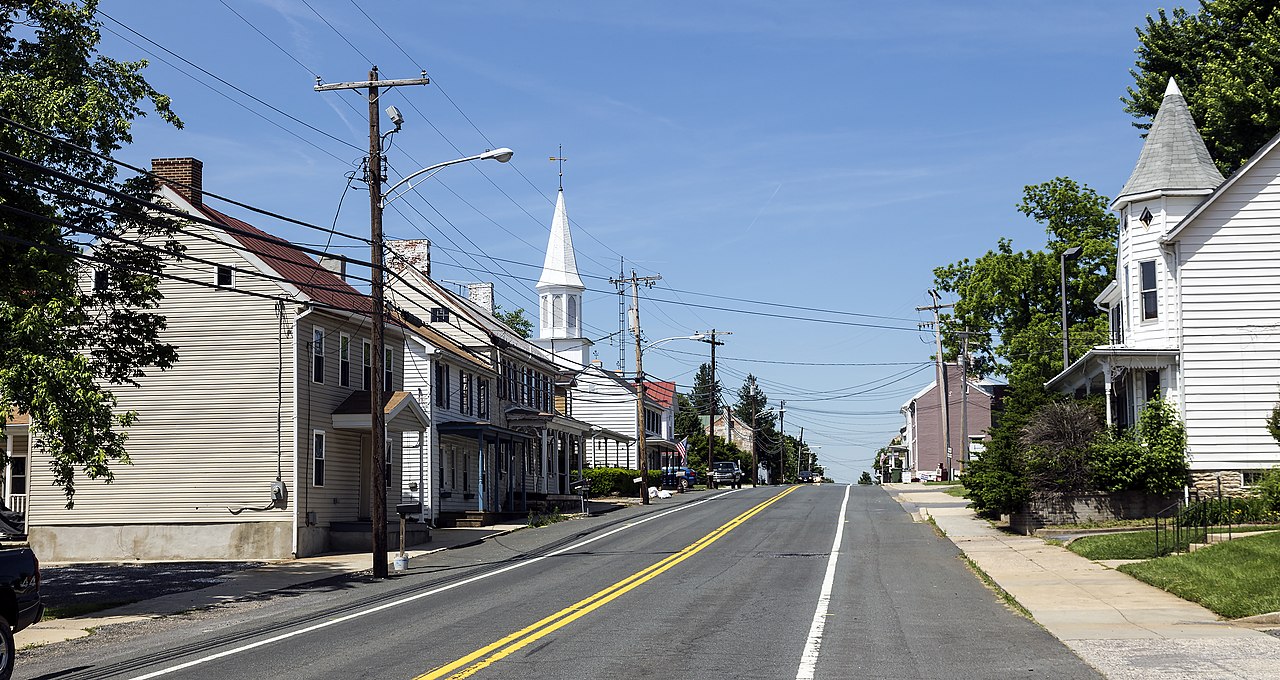 Jefferson is a town in Maryland with a population of 2,155. Jefferson is in Frederick County and is one of the best places to live in Maryland. Living in Jefferson offers residents a rural feel and most residents own their homes. Many young professionals live in Jefferson and residents tend to lean conservative. The public schools in Jefferson are highly rated.
According to archaeologist Mary F. Barse, Jefferson was initially laid out in 1774 on a 96-acre (390,000 m2) tract owned by Mrs. Eleanor Medley, which was ultimately called "New Town". It contained 40 rectangular lots – 20 aligned on each side of what is now MD 180 – stretching between what are now Lander Road and Old Middletown Road. In 1795, 22 additional lots were platted by Elias Delashmutt on the western end of the original section, and called "New Freedom". In 1831 both sections were incorporated as "Jefferson" by the Maryland Legislature.
Jefferson's growth in the 19th century was due largely to its location on the main road between Frederick and Harpers Ferry, which is today's U.S. Route 340. Along this thoroughfare, wagon traffic and livestock drives were frequent. Concomitantly, commercial development intensified to serve the surrounding farms as well as travelers. As a center of agricultural mercantilism, throughout most of the late 18th and 19th century, Jefferson was also home to a sizable population of slaves.
Jefferson offers numerous financial incentives to retain and attract business. At First Down Funding, we provide a quick and easy way to obtain funds for your Jefferson business needs, whether it is a long term funding package or a short term cash funding, our professional and experienced staff are here to help you promptly and accurately. Contact us if you have any questions or conveniently apply online for expedite processing. Need a small business funding in Jefferson? call First Down Funding.