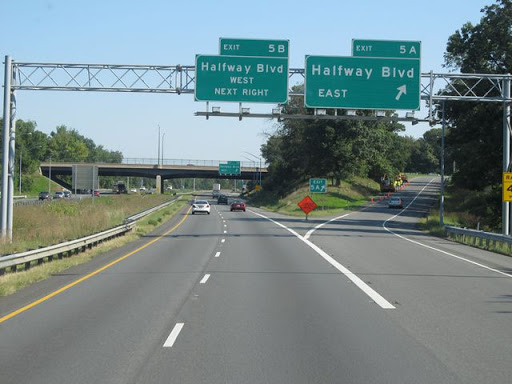 Halfway is a census-designated place (CDP) in Washington County, Maryland, United States. The population was 10,065 at the 2000 census. It is named due to its location, which is halfway between Hagerstown and Williamsport. As a major suburb of Hagerstown, Halfway is part of the Hagerstown-Martinsburg, MD-WV, Metropolitan Statistical Area.
A small city in Maryland, Halfway has a population of just over 11,000. It's a comfortable place to settle down, as retirees make up a greater percentage of the population (22%) here than they do nationally (14%), while young professionals account for a smaller percentage of the city. Overall, the city's population, at an average age of just over 42, skews older than most cities in Maryland.
With an average commute time of about 28 minutes, outperforming most cities in the state, Halfway residents are well aware that getting to work isn't overly time-consuming. Many residents (45%) commute to work by car or truck, while public transit is not used much. Relatively few commuters walk to work.
First Down Funding is your source of capital to grow your Halfway Business. If you are a Halfway business owner and looking for business funding, contact First Down Funding, we specialize in small to mid size businesses like yours. Whether it is a long term funding package or short term cash funding, apply online or contact us so we can expedite your request. We are Halfway Business Funding source and we are ready to service your capital needs.