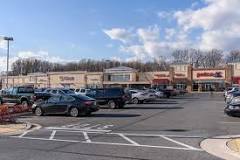 Burtonsville is a census-designated place and an unincorporated area in Montgomery County, Maryland, United States.
Burtonsville, Maryland, is an idyllic community situated between Baltimore and Washington, D.C. Residents of this serene town enjoy plenty of green spaces and hiking trails, as well as proximity to the Patuxent River, an ideal weekend fishing spot. The community is diverse and proud of its local heritage, and it hosts an annual cultural heritage day celebration to honor the life of the town's namesake, Isaac Burton.
Isaac Burton, who in 1825 bought out his siblings' shares of his father's land and became the major landowner in the area. He and his wife Keturah had 17 children, many of whom stayed in the area as adults. The community itself grew around the intersection of Old Columbia Pike and the road to Sandy Spring. In the 1850s Isaac Burton became the first postmaster of the newly-established post office in the vicinity, which operated out of his store at the intersection. Burtonsville's core area today continues to center around the intersection of Maryland Route 198 and US Route 29.
First Down Funding is your source of capital to grow your Burtonsville Business. If you are a Burtonsville business owner and looking for business funding, contact First Down Funding, we specialize in small to mid size businesses like yours. Whether it is a long term funding package or short term cash funding, apply online or contact us so we can expedite your request. We are Burtonsville Business Funding source and we are ready to service your capital needs.