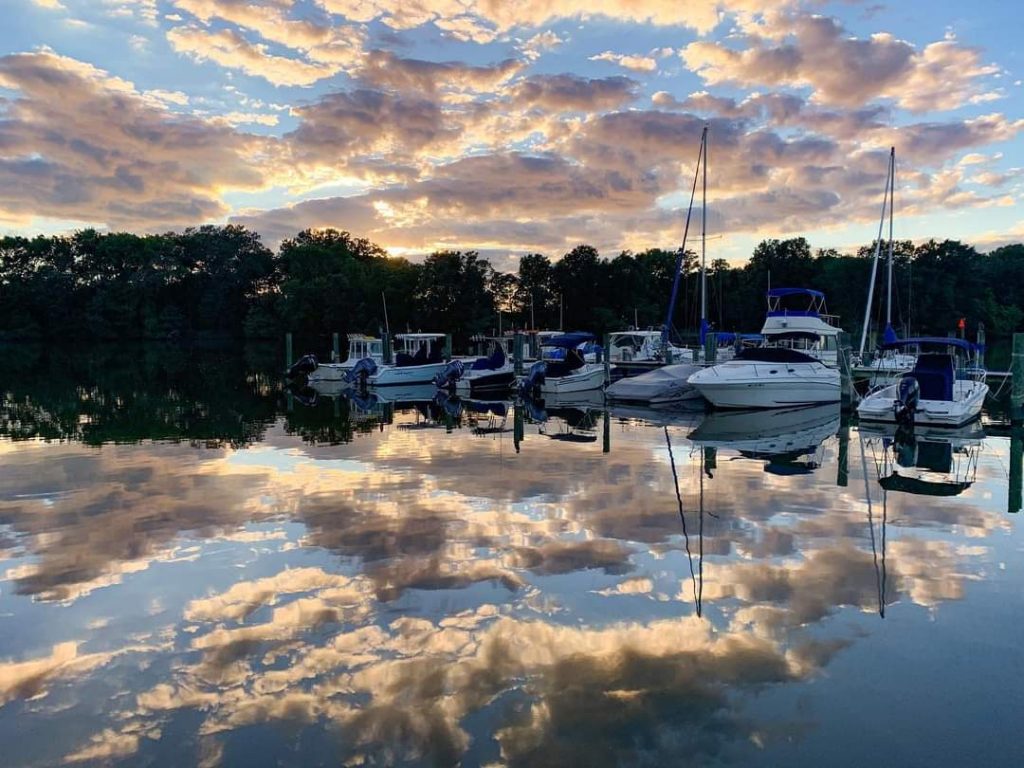 Queenstown is located in Queen Anne's County on the Eastern Shore of Maryland.
The birth of Queenstown in Queen Anne's County took place in 1707, and at that time was named "Queen Anne's Towne". In 1710 the name was changed to "Queen's Towne" and many years later the "e" was dropped and it became one word. Both Queenstown and Queen Anne's County were named after "Good Queen Anne" of England.
Queenstown was the home of the first County seat in 1707, and in 1708 the original Courthouse was built. The County seat remained here from 1707-1782, at which time it was moved to Centreville.
Queenstown was the first and only town in Queen Anne's County to be attacked by the British during the War of 1812. The attack, which occurred in August 1813, took place at the "Bowlingly" estate. The estate and its contents were significantly damaged by the British before they moved on to Kent Island. Today, "Bowlingly" still exists as a private residence.
After having survived the War of 1812, a fire that almost destroyed the town in 1820, the Depression years, and the Mexican and Civil Wars, Queenstown still kept moving forward.
Small business owners usually struggle with expansion plans against meager cash flows. That's why First Down Funding is a critical part of small business development in Queenstown. Get Pre-approved in minutes for  small business Funding in Queenstown. Apply online or contact us so we can expedite your request.  We are your Queenstown Business funding source.  Apply today for business funding in Queenstown.