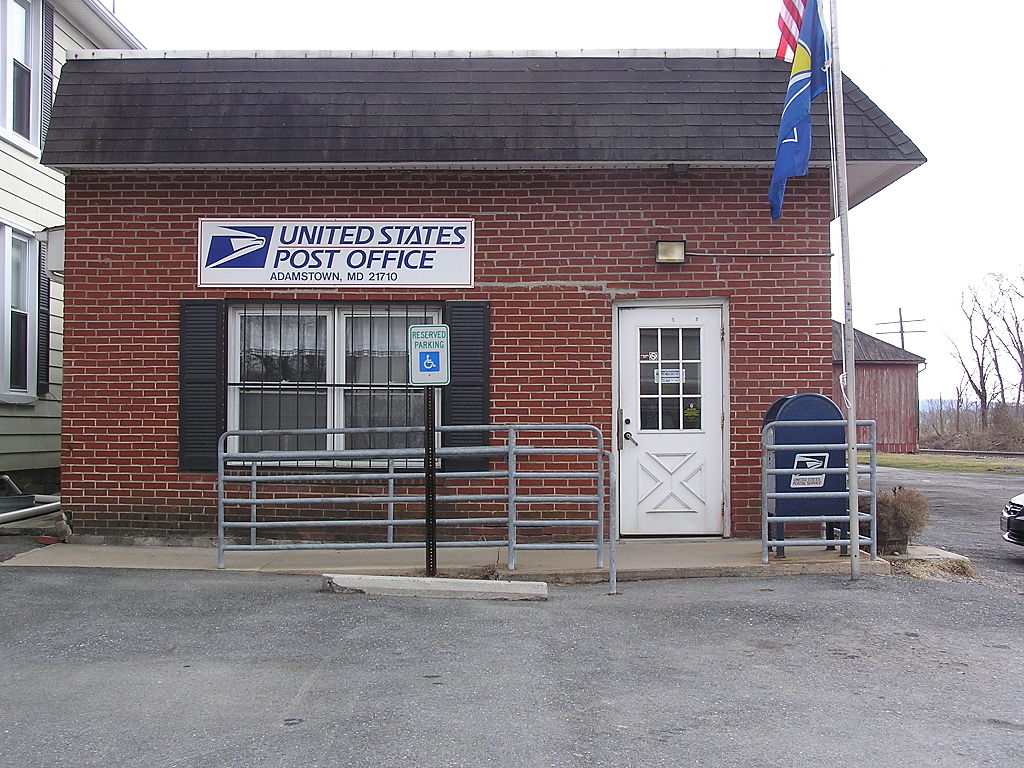 Adamstown is an unincorporated community and census-designated place (CDP) in Frederick County, Maryland, United States. It is named for Adam Kohlenberg (March 11, 1819 – January 1, 1868), a station agent and first town merchant who owned much of present-day Adamstown. As of the 2010 census, the Adamstown CDP had a population of 2,372.
The largest area-wide event is the Carroll Manor Fire Company Carnival which occurs every June.
Adamstown lies in the fertile valley between Sugarloaf and Catoctin Mountain on Carrollton Manor, a 17,000-acre (69 km2) estate originally owned by Charles Carroll of Carrollton. Until 2000, it was a little-altered representative of mid-19th century linear town planning. It is significant in architecture for its variety of structures, including residential, commercial, industrial, educational, agricultural, and religious buildings. The late 18th century road from Jefferson to Greenfield Mills on the Monocacy River, originally called the Bridal Road, followed the route of the present-day Mountville Road. The 1832 arrival of the railroad to the Manor created the economic and transportation impetus for the development of the community.
Want to grow a business in Adamstown? We're here to help! First Down Funding is servicing small business owners in Adamstown with all their capital needs. Whether it is a long term funding package or short term cash funding, apply online or contact us so we can expedite your request. We are your Adamstown Business Funding source. Apply today for business funding in Adamstown.