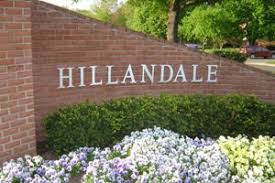 Hillandale is a small town in Maryland with approximately 6,000 residents. Retirees make up a greater percentage of the population (19%) here than nationally (14%), while young adults account for a smaller percentage of the town. Overall, the town's population, with an average age of just under 42, is older than most cities in Maryland. Renters tend to be in the minority in the area, and 83% of residents own their homes. At $1,365 per month, the average rent is roughly on par with the state average.
There are three primary industries in Hillandale: healthcare, construction, and scientific. Together, these industries make up 19% of the town's labor force. Meanwhile, looking at job function, 6% of the town's population works in management, making it the top profession in the town.
Want to grow a business in Hillandale? We're here to help! First Down Funding is servicing small business owners in Hillandale with all their capital needs. Whether it is a long term funding package or short term cash funding, apply online or contact us so we can expedite your request. We are your Hillandale Business Funding source. Apply today for business funding in Hillandale.