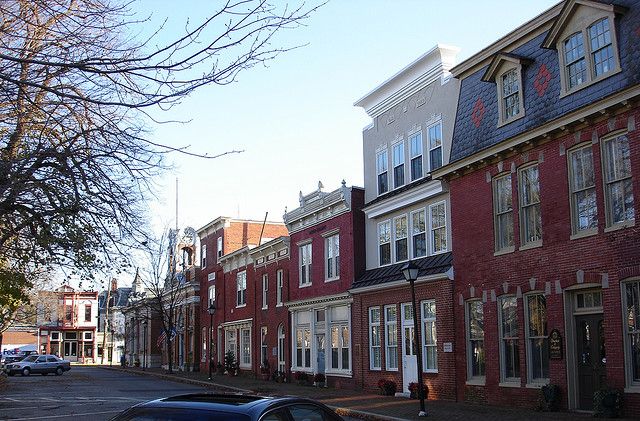 The Town of Centreville is the county seat and the County's largest incorporated municipality. The Town hosts state, county, and municipal government services as well as many historic sites, shops, service businesses, and unique restaurants, serving local residents as well as transient and a rural regional clientele. The Town is located at the head of navigation of the Corsica River, a tributary of the Chester River.
Centreville has evolved slowly over the years as a traditional small town with numerous public buildings, several public school facilities, a compact central business district, quiet tree-lined residential neighborhoods, Town parks, and commercial/industrial uses along the railroad spur and major roadways leading into Town. The Centreville Historic District was included in the National Register of Historic Places in 2004.
Centreville's name was derived from the relocation of the county seat in 1782 from Queenstown to a more central part of the county.
Saint Paul's Parish was established on the site that would later become known as Centreville, Maryland. It was almost 100 years later, in 1782, that the Maryland State Assembly passed an Act to relocate both the courthouse and all government functions of the county to Centreville from Queenstown, making Centreville the new county seat.
Centreville offers numerous financial incentives to retain and attract business. At First Down Funding, we provide a quick and easy way to obtain funds for your Centreville business needs, whether it is a long term funding package or a short term cash funding, our professional and experienced staff are here to help you promptly and accurately. Contact us if you have any questions or conveniently apply online for expedite processing. Need a small business funding in Centreville? call First Down Funding.