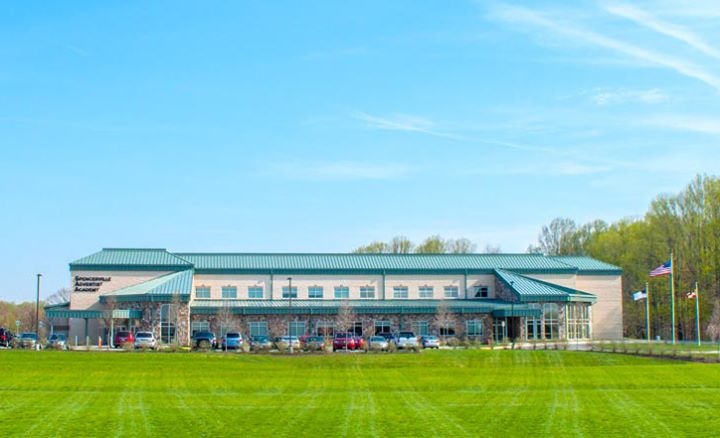 Spencerville is an unincorporated community and census-designated place in Montgomery County, Maryland, United States. Spencerville is 1 mile (1.6 km) north of Cloverly.
Spencerville was first known as a river settlement on the big bend of the St. Joe. Its first settler, Thomas Lovel Yates, came up the river from Fort Wayne, selected his land and filed his claim at the U. S. land office in Fort Wayne September 13, 1833. Before the county was surveyed, land claims were identified by leaving marks on trees, piles of stone, or mention of other natural phenomena such as waterfalls, rivers, lakes, outstanding trees, and by creating huge brush piles, log heaps, etc. Land was plentiful and no border disputes recorded at this time. After the organization of the county in 1836-37, the descriptions became more accurate.
The record show that the plot was planned or laid out on the Dawson farm and called Spencerville by Ruben J. Dawson in honor of his brother-in-law, Col. John Spencer, at this time Collector of Monies for the U. S. land office in Fort Wayne. The plot shows 38 lots, each 60 feet wide and 150 feet deep, the lots run north and south, facing east and west streets.
Want to grow a business in Spencerville? We're here to help! First Down Funding is servicing small business owners in Spencerville with all their capital needs. Whether it is a long term funding package or short term cash funding, apply online or contact us so we can expedite your request. We are your Spencerville Business Funding source. Apply today for business funding in Spencerville.