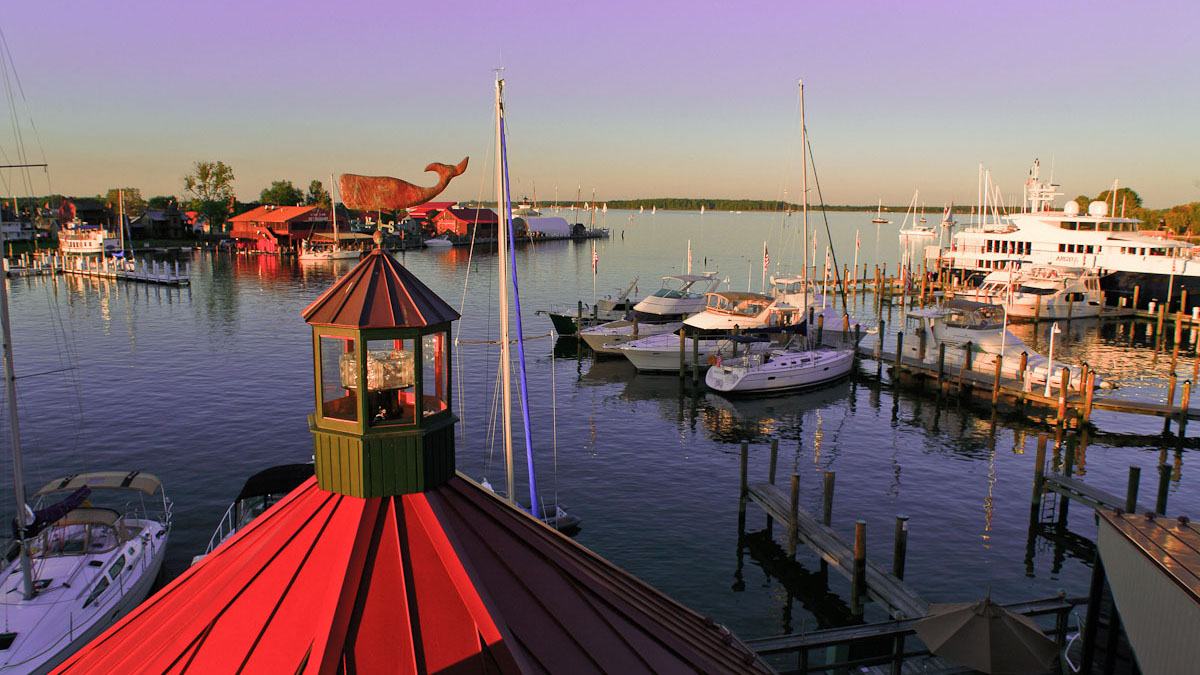 Within a few hours drive of Washington D.C., Philadelphia and New Jersey, St. Michaels is a quaint historic town with a beautiful harbor, exceptional dining, amazing B&B's and Inns and one of a kind shopping.
The historic town of St Michaels dates back to the mid-1600s when it served as a trading post for area tobacco farmers and trappers. In 1672 the Christ Episcopal Church of St Michael Archangel parish was founded in present day St. Michaels and established the name of the town as 'St Michaels'. In 1778 a British land agent, James Braddock, purchased 20 acres and deeded 58 lots. This created St. Mary's Square, the historic center of St. Michaels.
The town's earliest industry was shipbuilding, and as many as six shipbuilders were active in or near the town by the War of 1812. Their typical product was a fast schooner, a type later known as the Baltimore clipper.
St Michaels, the oldest town in Talbot County has a rich trading and shipbuilding history dating from the 1630s. Many of these ships were used to defend The Chesapeake Bay against attack by the British Navy. Ship builders in St Michaels built fast sailing ships later called Baltimore Clippers. This is the main reason for the attack on St Michaels. This is a map from 1806 with the town lots as originally platted.
Shipbuilding declined after the War of 1812, but an oyster industry revived the town a few decades later. By the late nineteenth century, most households in the town had at least one person engaged in some aspect of this fishery, either tonging oysters from the nearby waters of the Miles River and Eastern Bay, or engaged in the shucking houses that came to line the waterfront.
Saint Michaels entrepreneurs have a huge opportunity for expansion and capital is in great demand… at First Down Funding we love servicing Saint Michaels Business Owners and we provide fast processing to all loan applications. Apply online or call one of our expert Saint Michaels funding consultants. First Down Funding is your small business loan source for Silver Spring small business owners.