First Down Advantage
Small Business Funding
The Best For Your Small business
THE FIRST DOWN FUNDING ADVANTAGE
Unlike a bank or a venture capitalist, First Down Funding will not monitor or restrict your use of your Small Business Funding. Nobody knows your business better than you do Whether you need the Small Business Funding for marketing, equipment, inventory, existing debt, an emergency, or a time-constrained opportunity, you can use our Small Business Funding approval to help grow your business immediately.
Bank Only ACH approval amounts may be on the lower end of the spectrum, the more we do business with you, the higher amounts of funding we will approve your business for. For an MCA, you can receive up to 166% of your Business's monthly sales, in the range of $1,000 - $300,000.
We do not fund startups. If you have been in business for over 100 days in the and have monthly deposits and sales of over $4,166, you qualify for Small Business Funding. Whether your revenue comes from credit cards (MCA) or invoices and bank deposits (ACH), our Small Business Funding specialists will work with you to get your advance.
Bank Only ACH (Automated Clearing House) is designed for businesses whose revenue does not come primarily from credit cards. Instead, repayment is collected daily, weekly, biweekly or monthly, in small increments. A merchant cash advance (MCA) deducts repayment at point of sale from credit card purchases. Repayment is automatic with sales and based on a percentage. First Down Funding can customize your Bank Only ACH or MCA Approval based on your business's health and immediate needs.
First, complete the First Down Funding 100 Second Online Funding Application. Then send in via email or fax your last Three (3) Months of Business Banking Statements. Download the statements from online banking through your bank's website.
No, an advance is NOT a loan. With a funding, interest is placed on the money given by the funder based on both a fixed amount and time. The longer it takes to pay back, the more expensive the funding becomes. With Small Business Funding and an advance, a fixed percentage rate of sales is established up front. We are purchasing your business's future sales at a discounted rate. Also unlike a bank loan, First Down Funding does not require a good personal credit score or collateral. Small Business Funding and a merchant cash advance are issued based on your company's revenue.
Yes. Small Business Funding and merchant cash advances are evaluated on a case-by-case basis, and a funding does not necessarily exclude your Business from eligibility. If you meet our eligibility requirements, reach out to us by email, or phone to speak with one of our Small Business Funding specialists about your Small Business Funding options.
After submitting our 100 Second Online Funding Application, you will receive a no-obligation Small Business Funding approval from one of our underwriters within 24 hours. Should your business choose to accept the Small Business Funding approval provided by First Down Funding, your Business Funding can be available within 24 hours.
First Down Funding's Small Business Funding approvals are designed to allow small business owners all throughout America, with bad credit, to still receive the funding they need. First Down Funding's primary consideration in formulating our funding approvals comes from your Business's annual revenue. If your business has a profitable business without ideal credit, you can still qualify for Small Business Funding.
First Down Funding will deposit the Small Business Funding directly into your Business Bank Account via wire or ACH (Automated Clearing House).
First Down Funding will review the bank statements and Funding Application your Business provided in order to customize a Small Business Funding approval that best fits your business. From there we connect with you and go through several options to better serve your Small Business.
Most Merchant Credit Card Processors will allow merchants to work with Small Business Funders. In the event that your current Merchant Credit Card Processor, you may have to switch. Generally, as a rule of thumb, there are no early termination fees. If there is, your Small Business will be responsible for payment.
First Down Funding is available 7 days per week. You can call into our office Toll Free (833) FDFUNDING Local (410) 927 FUND Monday through Friday 8am – 8pm. Saturday 8am – 4pm and Sunday 9am – 1pm. You can also email in anytime at info@firstdownfunds.com
All Small Business Funding approvals are custom tailored to fit your business immediate needs, including rates. One of our Small Business Funding specialists will determine the funding your Business qualifies for with a free, no obligation phone consultation. Simply call now to get your Business approved for Small Business Funding today.
Pricing is determined on a case-by-case basis. Several factors, including repayment time frame, underwriting review of business cash flow may affect pricing.
If you are struggling with repayment, call into our office immediately. One of our Small Business Funding specialists will work with your Business to make sure you can meet the terms of the funding account. First Down Funding strives to be as flexible as we can to grow your business.
ADVANTAGES OF THE SMALL BUSINESS FUNDING INDUSTRY
Small Business Funding can provide immediate cash flow, strengthen your Business and/or working capital for your Business. When used properly, this can allow a business to improve sales and profit. A business gains an advantage when they get immediate cash that can be used to purchase inventory at a substantially less price. Suppliers sometimes offer a small discount (around 2%) when they get paid immediately (or usually within a 10-day period.) In this case, it can work out that the discounted supplies and subsequent profit made from them offset the cost of borrowing money. When this strategy works in a business's favor, they have gained financial power. The bottom line is that it's up to the business seeking financing to get all the necessary information, read the fine print and to develop their strategy from there.
Besides online applications, First Down Funding uses phone interviews; ultimately, this type of Small Business Funding need not be done face to face. The application process begins with basic information to see if the business 'pre-qualifies' for funding. If so, there will be an offer for how much funding the company qualifies for and the repayment terms which include an estimated time frame and a daily percentage rate (daily, weekly, bi-weekly or monthly, not annually) First Down Funding will take out of future credit card sales. The timeframe has to allow for variations in sales volume.
Applicants for Small Business Funding will submit merchant account statements and business bank statements so that the Small Business Funder has a good idea of sales history, seasonal ups and downs, and cash flow activity. All of these affect repayments.
Applications are one to two pages long. Relevant business and personal information will be requested. Contact information for the business's bank, vendors or landlord may be required. A credit review will likely be asked for. Recent (from 1-12 months' worth) of bank statements will be requested in order to assess average daily sales.
Verification of the approved business location is commonly requested: this may be in the form of a property lease or mortgage. This is done to ensure that the business is legal, stable and that all information is accurate. Further documentation such as a void cheque from the company bank account, a business license, and personal documentation such as a photo ID may be requested. There have been reported cases where tax returns and financial statements were asked for.
Although many companies claim that a credit check is not an issue when it comes to getting Small Business Funding, it's common for many Small Business Funders to request business and personal credit information (which may include credit rating or credit score.) Issues likely to result in a declined application include tax liens, court cases or outstanding judgements, current or prior bankruptcy filings, foreclosures, lapse in mortgage payments and more.
First Down Funding will seek an interview when an application is under consideration or about to be approved; often, this is done by phone. The provider is likely to vet references such as the business bank, business property landlord and perhaps vendors, in order to verify information. Sometimes the references need to be put into writing, other times a verbal reference is acceptable.
Before funding is put into place, the Small Business Funder and Applicant (Merchant) must establish a method of transmitting credit card revenues. This is where the merchant account processor comes into play. There can be restrictions around the merchant account processor used.
Its best to explore all financing options. Contact First Down Funding to find out what funding your business qualifies for.
Our Funding Programs Include: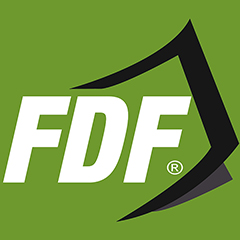 APPLY NOW