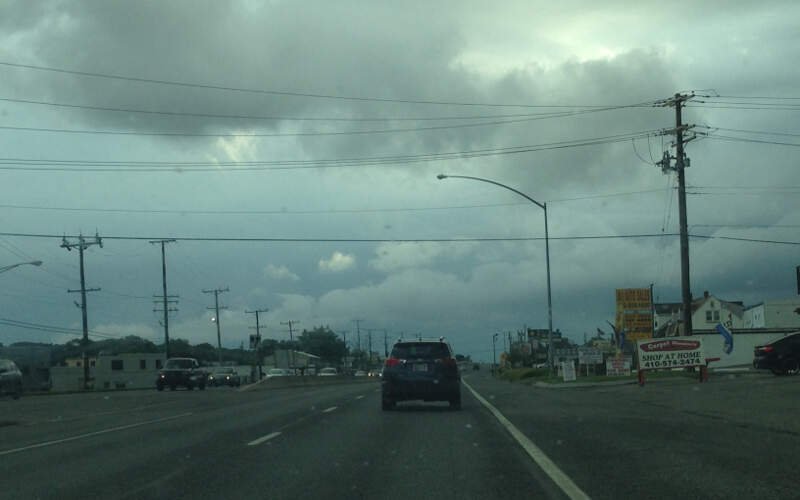 Rosedale is an unincorporated community and census-designated place in Baltimore County, Maryland. The population was 19,257 at the 2010 United States Census.
Founded as a farming community by German and Polish immigrants in the late 19th century, Rosedale experienced a great deal of its growth during the 1950s, according to a history listed with the Rosedale branch of the Baltimore County Public Library. Much of the housing stock was built between 1950 and 1979.
Although there's no certain origin for the name, the library's records point to an explanation given by a fourth-grade class in 1950 after interviewing friends and family in the area. It told of a young English farmer named Dale, who had property covered with roses on Hamilton Avenue.
The name dates back to at least 1877, according to A Glossary of Place Names in Baltimore County by John W. McGrain.
The Mercantile Agency Postal and Shippers Guide of 1881 lists Rosedale and indicated that the nearest railroad stop was at Rossville. Since the B&O Railroad had not yet been built in this part of Baltimore, the Philadelphia, Wilmington and Baltimore Railroad (later the Pennsylvania and now Amtrak) was the only railroad going through Rosedale.
Originally known as a farming community, eastern Baltimore County's Rosedale is recognized today for its comfortable housing, strong sense of community and great accessibility.
Shopping: There are local and national businesses in the area. Free-standing businesses including the Home Depot, Office Depot, Sam's Club and Wal-Mart occupy the site of the former Golden Ring Mall. White Marsh Mall and the Avenue at White Marsh are close by.
Want to grow a business in Rosedale? We're here to help! First Down Funding is servicing small business owners in Rosedale with all their capital needs. Whether it is a long term funding package or a short term cash funding, apply online or contact us so we can expedite your request. We are your Rosedale Business Funding source. Apply today for business funding in Rosedale.
See also: