Doing Business In Iowa
Business Facts
Iowa has developed a robust mix of industries from its strong agriculture foundation. Iowa understands its strengths, with focused strategies in place to spur industry growth and job creation. They make it easier for entrepreneurs and global leaders to invest in R&D and plan for the future. The well-integrated transportation system sends the products to market—even if it's halfway across the world. Companies flourish when given opportunities.
Iowa is top in the country in producing pork, soybeans, corn and eggs. In all, the state is responsible for more than seven percent of America's food supply.
Iowa is the national leader in renewable energy, particularly ethanol production (first), wind generation output (third) and biodiesel production (second).
Iowa has one of America's lowest unemployment rates at 4.5 percent, recently adding 1,700 jobs in the financial sector and 6,700 jobs in manufacturing and construction.
Small Business and Startup Environment
Iowa has 243,932 small businesses, according to the most current federal data available.
Of those 243,932 small businesses in Iowa, 67,648 have employees. The remaining 176,284 are Iowa small businesses that have no employees.
The Iowa Startup Accelerator is an intensive program that matches tech-based startups, especially those in ag, health, education, manufacturing and transportation technology, with world-class mentors, Midwestern work ethic, seed funding and development expertise to take them from concept to successful launch in 90 days.
Iowa Startup Accelerator came to be thanks to a founding group of individuals who thought Iowa could do more, and be better at, developing tech-based startup companies.
Techstars, the worldwide network that helps entrepreneurs succeed, and private liberal arts college Grinnell College, announced the launch of Techstars Iowa, a new accelerator program in Des Moines, Iowa. The mentorship-driven accelerator will be Techstars' first program in the state of Iowa. Open to startups addressing innovations across a broad technology landscape, and to those who will benefit particularly from the Iowa ecosystem, the program will welcome 10 startups in its inaugural year.
Get Inspired by these Iowa Startups
Its best to explore all financing options. Contact First Down Funding to find out what funding your business qualifies for.
Our Funding Programs Include: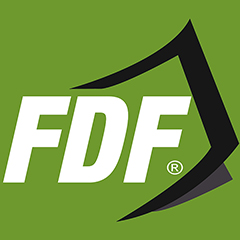 APPLY NOW