Step 5: Create Business Banking and Credit Accounts
Using dedicated business banking and credit accounts is essential for personal asset protection.
When your personal and business accounts are mixed, your personal assets (your home, car, and other valuables) are at risk in the event your business is sued.
You can protect your business with these two steps:
1. Opening a business bank account:
Separates your personal assets from your company's assets, which is necessary for personal asset protection.
Makes accounting and tax filing easier.
2. Getting a business credit card:
Helps you separate personal and business expenses.
Builds your company's credit history, which can be useful to raise capital later on.
Step 6: Set Up Accounting
An accounting system helps you track the performance of your business and simplifies annual tax filings. Quality accounting software lets you download your bank and credit card transactions, making accounting fast and easy. Some software examples are Quickbooks and Xero
Step 7: Obtain Permits and Licenses
To operate your new business legally, you will need to comply with federal, state, and local government regulations. In many cases, this involves obtaining one or more business permits and/or licenses. For example, a restaurant will likely need health permits, building permits, signage permits, etc. Consult your local City Hall for more information.
Step 8: Get Insured
Business insurance helps you manage risks and focus on growing your business. The most common types of business insurance you should consider are:
General Liability Insurance
Workers Compensation Insurance
Professional Liability Insurance
It is recommended that all small businesses, including home based businesses, purchase a general liability policy. Businesses selling professional advice or services, such as consulting and accounting firms, should also consider a professional liability policy. In Virginia, businesses with one or more employees, including LLC members and corporate officers, are required by law to have workers compensation insurance.
Step 9: Define Your Brand
Your brand is the image customers have of your business, so take the time to define it thoughtfully and early, before the market does it for you. That way, your company's image will be what you intend it to be. It should be strategic and intentional.
Step 10: Establish a Web Presence
Creating an optimized website helps you to gain important visibility for the right terms. A website is a powerful sales tool and one that allows you to address your customers' concerns, give them the information they need to make a decision and create compelling calls to action.
In addition to a website, you should also consider other avenues for promoting your business online:
Creating accounts on review sites (Yelp, Google Reviews, etc)
Registering for a local Google profile
Its best to explore all financing options. Contact First Down Funding to find out what funding your business qualifies for.
Our Funding Programs Include: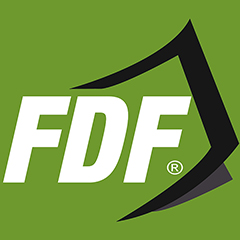 APPLY NOW