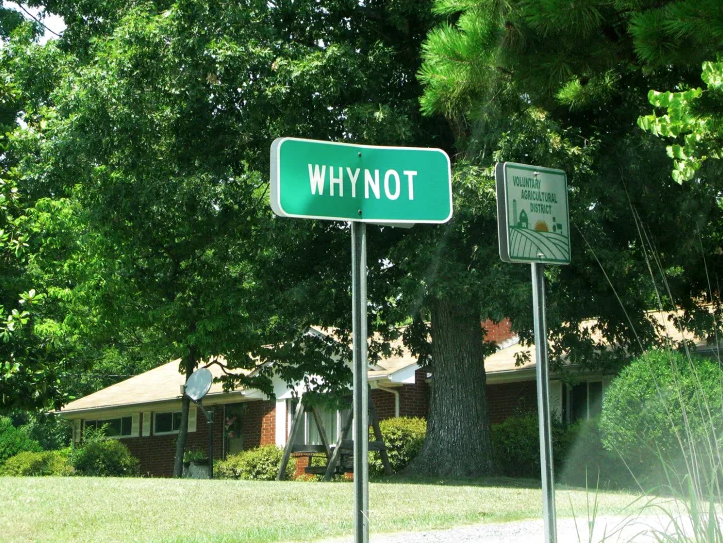 Whynot is an unincorporated community in Randolph County, North Carolina, United States, and is included in the Piedmont Triad metropolitan region.[2] Whynot is located on NC 705, also known as the "North Carolina Pottery Highway",[3] one mile (1.6 km) southeast of Seagrove and seven miles (11 km) west of Jugtown Pottery, a historic pottery listed on the National Register of Historic Places.[4] The North Carolina Pottery Highway contains over 100 potteries and galleries in a 15-square-mile (39 km2) region surrounding Seagrove.
Around 1860, residents living in the fertile heart of central North Carolina had no name for their homes. But when the United States Post Office planned to put down roots in the area, the townspeople convened to decide on a name. Debate ensued: Why not name it this? Why not name it that? The discussion dragged on until one frustrated local butted in and said, "Why not name the town Why Not and let's go home?" Ambivalence won the day.
Whynot is located in the Piedmont Triad region of north-central North Carolina, about eighty miles east of Charlotte. Even though it was once identified as the exact population center of the Tar Heel State, it's a small rural community that looks today about the same way it did one hundred fifty years ago, give or take a few cars and power lines. Apart from its eye-catching name in the road atlas, it probably gets most of its visitors today because it sits on the "Pottery Road Scenic Byway," America's largest community of ceramic artisans.
Whynot entrepreneurs have a huge opportunity for expansion and capital is in great demand.… at First Down Funding we love servicing Whynot Business Owners and we provide fast processing to all funding applications. Apply online or call one of our expert Whynot funding consultants. First Down Funding is your small business funding source for Whynot small business owners.