Building Business Credit for Funding
Building Business Credit for Funding
Small Business Funding

The Best for your Small Business
Get Pre Approved in Minutes!
[contact-form-7 id="7754″ title="Merchant Cash page"]
Obtaining Credit for a Small Business
As every small business owner knows, financing is essential to the success and growth of an enterprise. Without outside financing, and without the ability to obtain and utilize credit, a business venture will likely have great difficulty outliving its initial start-up funding.
APPLY FOR BUSINESS FUNDING ONLINE
Having excellent credit, on the other hand, allows an entrepreneur to:
Apply for and receive funding on favorable terms.
Take advantage of new opportunities
And yet, many small business owners, especially new ones, struggle in the area of credit. It's a Catch-22: In order to get a funding institution to grant you a funding or extend you credit, you have to prove your creditworthiness — which, of course, is hard to do because no one will grant you a funding or extend you credit until you've demonstrated you are a reliable borrower.
However, there are ways a small business owner can establish a strong credit history — a requirement when attempting to secure lines of credit or business funding.
Credit Must be Built
To begin building your business's credit profile, you need to look to your vendors and suppliers. Rather than paying them upfront for services or products, try to set up credit accounts whenever possible, allowing you to pay your bills within 30 days. As you receive your invoices and make your monthly payments on time, you build a credit history with your business partners.
Then, request that they report your credit standing to the three major credit bureaus — Equifax, Experian and TransUnion. When applying for funding or a new credit account, a funder will pull your credit report and see the positive entries made by your previous creditors.
You can also enter your business in the Data Universal Numbering System and receive a DUNS number. Regulated by the Dun & Bradstreet Credibility Corporation, The DUNS is a credit industry standard that contains over 100 million businesses in its database. Your DUNS number establishes a public credit file for your business that is viewable by companies worldwide. As your business builds a favorable credit record, you can update your file accordingly.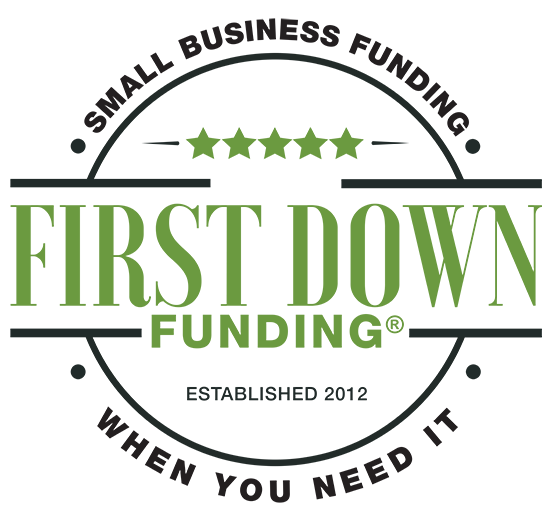 Another way a small business can build a strong credit file is to lease, rather than purchase, equipment. Leases are often easier to qualify for than funding or credit lines, because the equipment itself serves as the lease's collateral. As long as the terms of the lease are fulfilled and payments are made on time, the account will favorably affect your credit report. Again, follow up with your suppliers to make sure that the credit bureaus are receiving updated information, and don't forget to provide your DUNS number.
You may also want to get a business credit card. It is likely that, at first, as a small business owner, you will have to secure a credit card with a concurrent cash deposit in the funder's institution. But as you make your payments on time and don't utilize the maximum amount of credit offered (no more than 30 percent of your credit limit is recommended), your credit profile will improve. Make sure your creditors are reporting your payment history properly to the bureaus, and always keep an eye on your company's credit reports.
It is also important to understand that one of the factors used in determining your credit score is the span of your credit history. Paying all of your bills in a timely manner and making sure that those payments are reported to the credit bureaus are two of the best ways to increase your business's credit score over time.
What Funders Look For
As your small business continues to grow and your positive credit history builds, you will be able to apply for larger funding and more expansive lines of credit. But as you do so, remember that your creditworthiness — your capacity to repay — is only one of several important factors that a funder will examine before extending an offer of cash or credit.
Some others include:
The amount of capital you have personally invested in the business.
Collateral that you can provide as a guarantee for a funding or credit line.
Purpose and use of the funding or credit.
Business plan and other financial reports.
Personal financial statement.
Business balance sheet.
Profit and loss statement.
Statement of cash flow.
If the funding or line of credit is coming from a local bank, credit union or small funder, the quality of your character and the impression you make as a competent business owner are also important.