How can one improve the credit score?
July 30th 2019 at 6:30pm Published by firstdownadmin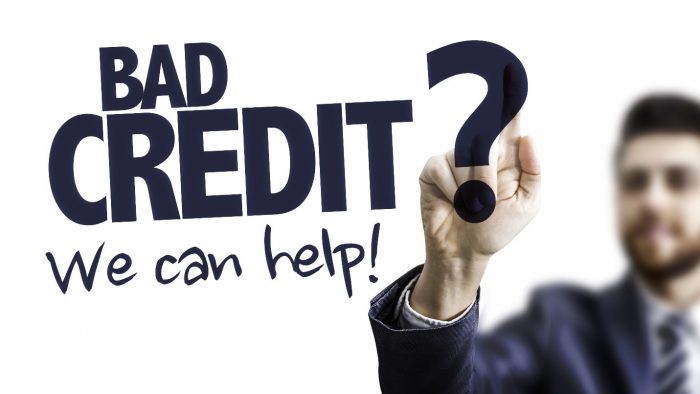 There are only two types of credit out there, one is good credit, and another is bad credit. Good credit is anything you buy that increases in value, a house is a good investment using credit because it is a substantial investment you don't want to tie up that much capital. You borrow the money to do this, so you are not using your money for this purchase. Bad credit from which you need to stay away from as much as possible is anything you use credit for that depreciates in value.
Business Financing
Lenders and organizations liable for credit reporting describe poor credit in various ways. A credit score for small businesses between 300 and 629 is generally considered poor credit. Even a local business owner may have an excellent personal credit score, but the company itself may have weak score or restricted credit history. Therefore, bad credit financing for some business owners is difficult to access.
4 Unique ways to improvise your credit score?
Four ways for business owners with bad credit to increase their chances of securing bad credit business financing are as follows:
1.   Initiation of Payment Cash Down
Businesses with sufficient cash flow despite poor credit are well positioned to apply for bad credit business funding. For example, you can provide a cash down payment to fund a portion of business equipment purchase-related costs. The extra cash can help you secure the funding you need.
2.   Provision of Assets
Unpaid consumer invoices, potential credit, and debit card transactions and other resources can also be leveraged to obtain small business fundings or a short-term loan, even with poor credit. Instead of your credit history, the emphasis is on your income and ability to repay the funding.
3.   Authorization of Personal Agreement
In case of applying for financial support when your personal credit history is stronger than your business credit, this funding will eventually weigh up your credit. Authorization for personal agreement in funding deal is more contingent on the willingness of the company to repay the money than the skill of the corporation.
4.   Acquiring a Small Financing
If you're realistic about how much you're trying to save your amount, so it could be an option to take less cash than you initially intended. A local business funder who provides poor funding for the funding sector can get you a lesser amount of cash to begin. After paying a little amount of funds, you are now able to receive a larger amount of funding.
First down funding assisting business with bad credit score
It can be particularly difficult for start-ups to get accepted for traditional financial support. Because a significant percentage of credit scores are checked based on how long a corporation has been functioning. Although there are many effective companies, which are closed to perfect credit history. Luckily, there are still ways to get bad credit company funding regardless of the time period for your company's establishment. Use tactics such as having down payment, offering security or authorizing a personal agreement in a deal can help companies that are still inborn.
You may feel like your funding possibilities are inadequate if you have poor credit or are a start-up enterprise. We agree, though, that small and local businesses are worthy of better price. The First Down Funding has many strategies to assist these local businesses. Hence, we enable local business owners to stand on their feet by financing them despite poor credit history.