All About Credit Profile
October 6th 2019 at 5:21pm Published by firstdownadmin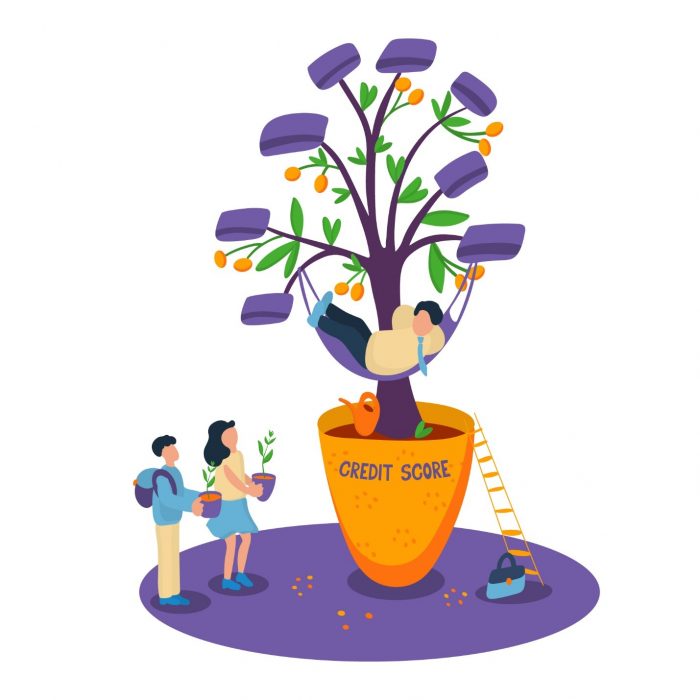 The business credit record provides comprehensive business credit account information that includes insurance, credit cards, funders, vendors, and other creditors. This information will include the dates of the creation of your accounts, any current outstanding balances, any past accounts due, and a detailed history of all your payments. Besides, it provides data that contain negative information related to litigation, court verdicts, tax liens, and past insolvency actions. The credit rates are only three-digit number; however, they assist funders in deciding whether the borrower can repay the funding on time or not. Moreover, the higher the score, the more opportunities you will get for a considerable investment from alternative funding organizations. Usually, a good score has a range of 300-850, which open gateways of financial strength for your inborn businesses.
TAKE A LOOK ON YOUR CREDIT SCORE
Good credit score facilitate your business with multiple and diversified investment plans that do not only assist you in growing your business but lead you towards a flourishing future as well. It enables you to negotiate repayment plans with your funders, plus you can also qualify for higher amounts easily. Usually, a good score has a range of 300-850, which open gateways of financial strength for your inborn businesses. Although many high street funders provide mortgages even with low credit scores, this can only make you stay afloat in the market rather than taking your business to sky-high success.
FINANCIAL SOLUTIONS FOR FIXING BAD CREDIT
Bad credit is considered as a blemish on your credit profile as it puts a stop to your new business. However, many ways can fix your poor credit score, and they are discussing below:
TIMELY PAYMENTS
The funders are concerned with your credit profile before sanctioning you any mortgage because this shows how liable you are in paying your bills. Therefore, make sure to clear your debts and bills on time as it will bring a positive impact on your credit profile. While on the other hand, late or missed payments will eventually ruin your credit score and will disqualify you for not only funding, but you will not be provided with credit cards as well. Except for credit card bills, the repayment of general utility bills is also included in your credit profile. The timely payments can be remembered via reminding tools such as calendar reminders and automatic refunding procedures.
TACKLE OUTSTANDING BALANCES
The extra-ordinary credit card balance, even on one credit card, can be harmful not only for your credit but also for your finances because it depicts your lack of responsibility regarding payment of bills and debts. Consequently, it will have a bad image on your credit record. These higher financing charges will enable you to clear your repayments for a longer time. Besides, a never-ending burden of higher cost of working capitals on your billing will lead you to the cycle of borrowing that will cause your company a downturn. Therefore, make fewer purchases on your credit card as it will assist you in paying your bills on time. Also, you can apply for that credit card, which has low-cost of working capitals.
NO FUSS OF MULTIPLE BUSINESS ACCOUNTS
Opening several accounts for a better credit mix is a misconception about fixing weak credit as it results in strict inquiries on your spending and accumulating debts. Besides, multiple accounts will eventually come up with mismanagement because a long list of passwords and calculations will drive you crazy. Moreover, minium cash is a must in every account for waiving account fees, which means that in case of less deposit, your accounts will be closed that will bring an adverse effect on your credit record.