Traditional Loans for Small Business
The Best For Your Small Business
TRADITIONAL FUNDING FOR SMALL BUSINESS
Acquiring small business funding can be challenging but it's not impossible. Use the step-by-step information below to make the process easier, or contact First Down Funding for more information.
WHAT IS TRADITIONAL FUNDING?
Traditional funding is traditional bank financing, pure and simple. Traditional funders that offer term funding include large and small banks, community banks, credit unions, and SBA funders. But often there's nothing simple about acquiring one of these funding, even if you go through the Small Business Administration.
HOW TO GET STARTED
Many traditional funders will consider your business's Dun & Bradstreet business credit report when making decisions about whether or not to approve your funding request or what your terms might be. If you'd like to learn more about your business credit profile, you can sign up for CreditSignal*.
Building a relationship with a funder can be key to getting funding, and the earlier you start (i.e. BEFORE you really need the money), the more your funder can help you along the way. By the time you are actually in need of the funding, hopefully, your funder will feel confident giving you funding.
TYPES OF TRADITIONAL FUNDING
BANK FUNDING
There's only one type of traditional funding and it comes from a bank. However, there are different types of traditional bank financing, and working with a funder can help you determine which one may be best for your business. You'll want to consider two major things when deciding between funding options:
The terms of the funding
The collateral required to obtain the funding
First Down Funding will provide different types of alternative financing & business funding:
While some banks are most difficult than others, there are many banks that welcome small businesses for new funding.
Traditional Small Business Funders: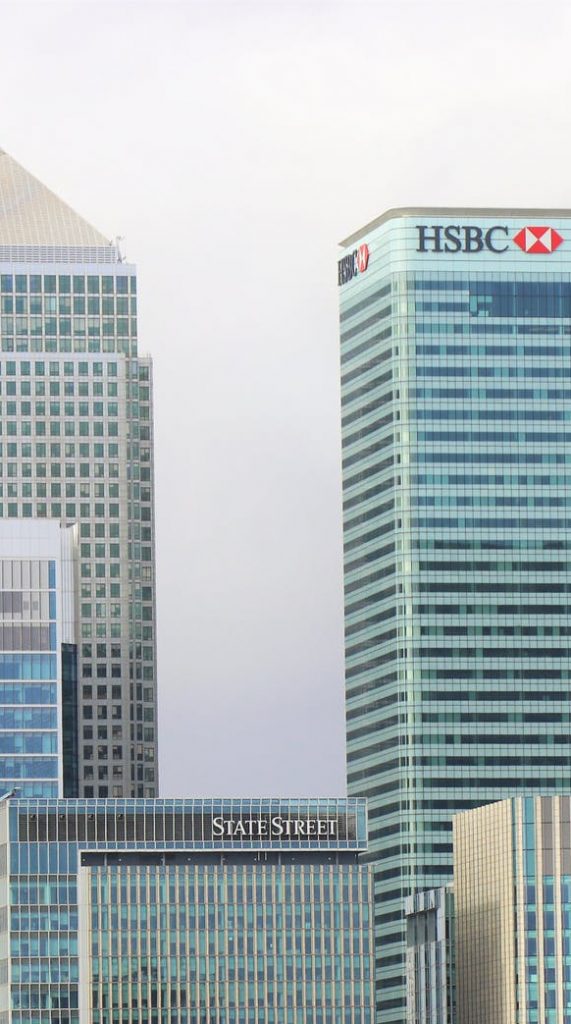 Learn more about different types of banks and the funding they offer in the videos below.
HOW TO PREPARE FOR YOUR FUNDER APPOINTMENT
Ideally, you're starting to work with a funder early on in your funding process, but even though it's early, there are still things you'll need to know and come prepared with when you meet your funder. A few things you may need to have/know for your appointment are:
Your business credit file
Financial statements
Personal information
TRADITIONAL FUND ING VS. ALTERNATIVE FUNDING
So if traditional funding is difficult to get why should you try to get one?
• Have lower cost of working capital
• Offer tax benefits
• Allow you full ownership (as opposed to venture capital)
However, if your business is not in a position to satisfy all the domains of traditional funding, you should consider alternative funding.
There is an abundance of alternative types of funding.  At First Down Funding we can show you how easy is to apply for business funding and you will be provided with all options available to your business.
THE CHALLENGING STATE OF TRADITIONAL FUNDING
Year after year, traditional bank financing remains difficult to reach small business owners. Less than half of small business owners who applied for funding in the first quarter of 2016 actually received one. Even though optimism was up among many small business owners, getting traditional bank financing wasn't much easier than in years prior. Despite plans to grow and hire, business owners just aren't getting the funding they need through traditional methods, and many rely on personal assets to fund their business goals.
50% of small businesses that applied for financing didn't get it, in the first half of 2014. That's up from 47% in 2013.
WHAT'S BEING DONE TO HELP
Not much is being done to improve the state of traditional funding, but the burden isn't totally on banks. Many small businesses are denied traditional bank financing simply because they aren't prepared, or because their business credit isn't strong. Banks have actually increased their small business funding since 2012, especially community banks, which upped funding across the country to $3.5 billion after the 2010 Small Business Jobs Act went into effect.
Alternative funding is helping those business owners to achieve the required capital to grow and succeed in their businesses. Entrepreneurs that are willing to do the required research, find many alternative funding options that are much easier than traditional funding.
HELP FROM THE SBA
Some organizations work with funders to help small businesses get funding. One of these organizations is the Small Business Administration (SBA). The SBA works with funders and small businesses through their 7(a) funding program, where they guarantee part of small business funding as the result the business owner defaults. This helps mitigate risk for the funder and can help small businesses get funding.
BUILD YOUR BUSINESS CREDIT NOW
Most businesses might want to consider building their business credit while they are relying on alternative funding so that down the line they can try to qualify for a bank or SBA funding.
The first step is to get your paperwork in order, or you may be stuck relying on personal credit cards for business expenses. You can start building your business credit by using your company's Tax ID Number or Employer Identification Number to get registered with business and credit bureaus. Once you have everything ready, it's time to start building credit. Tips to help build and grow your business credit:
Maintain your personal credit. New businesses do not yet have their own credit history, and evening existing businesses will experience personal credit checks—especially if you own more than a 20% stake in the business.
Obtain credit early. Don't wait until the last minute when you are desperate to make a repair or pay a bill. Apply for credit before you need it during start-up to help build your credit history.
Cultivate your credit. Use your credit to help establish good payment histories, and remember to keep those balances low. The length of your credit history is important, as is your history to meet your commitments and pay off your debts.
Use multiple funders. Every funder has different policies, and these policies can change with very short notice. By having credit lines through multiple funders you will be better prepared in the case of sudden emergencies or short-notice account closures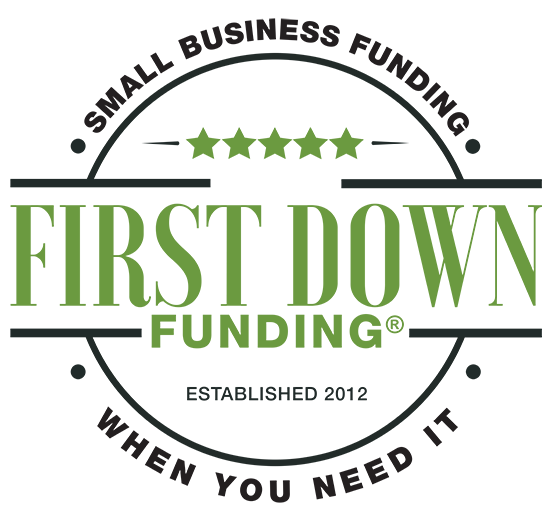 see what our clients say
Very Fast!
I couldn't believe how fast it was to get approved and funded! Thanks to First Down Funding for saving my business!
Illa C.
Easy and quick
I heard the First Down Funding jingle on the radio last week and I figured I give it a shot as I was just declined last Winter from my bank. It was easy and fast. They even offered me additional funds once I build some history with First Down Funding this Spring. Thanks for giving my business a shot First Down Funding.
Randy D.
The Pool Shark
Very easy
This is a great service. Much better than dealing with traditional banks
Grazyna M.