Press Release – The PlayBook by First Down Funding & Paul Pitcher
May 6th 2020 at 6:01pm Published by firstdownadmin
For Immediate Release
The Funding Playbook: The First-of-its-Kind Small Business Funding Guide Supporting Businesses and Boosting the Economy created by Paul Pitcher
Annapolis, MD — May 6, 2020 — The United States relies on its small businesses. Small and medium-sized businesses employ roughly half of the nation's workforce, which is around 120 million people. And yet, around half of all small businesses have folded within only five years of opening.
There are many reasons for this failure rate, but one of the most critical is funding. As any business owner knows, securing funding is a matter of life and death for an organization. But, for so many businesses, this funding is hard to find.
For one American business funding provider, the situation has gone too far. In response, Paul Pitcher, Managing Partner of First Down Funding, has launched the Playbook — a first-of-its-kind small business funding guide designed to support US businesses and boost the economy.
The Playbook From First Down Funding: A Simple and Straightforward Route to Funding
First Down Funding (FDF) has been providing much-needed funds to businesses for many years. The company was born out of a vision to level the playing field for businesses across the country and make funding fair again. With so many great business ideas and going concerns falling foul of a harsh economic landscape, First Down stepped into the market to offer an alternative.
However, the FDF team, along with company founder Paul Pitcher, is still dismayed by the current environment that many businesses find themselves in. There is funding out there, but there is also smoke and mirrors, and a confusing, convoluted route to securing it. This where the Playbook was born — out of a desire to make the process as simplistic and as straightforward as possible.
Search for funding online today, and you will be met with a deluge of small print and confusing statements, similar to what can be traditionally found on credit card statements. This way of presenting information is very hard to read indeed. The Playbook by First Down Funding, represents the antidote to this. With the Playbook, information is presented in a way that is opposite from what one sees in a traditional funding agreement. In other words, it is clear, concise, and written in plain English. The effect this could have on small and medium-sized enterprises in the US, as well as on the economy at large, is huge. Rather than stumbling in the dark, businesses have a clear and direct route to the funding information they need. This means business owners can plan their future accordingly, safe in the knowledge that their funding is secured and their repayments are in hand.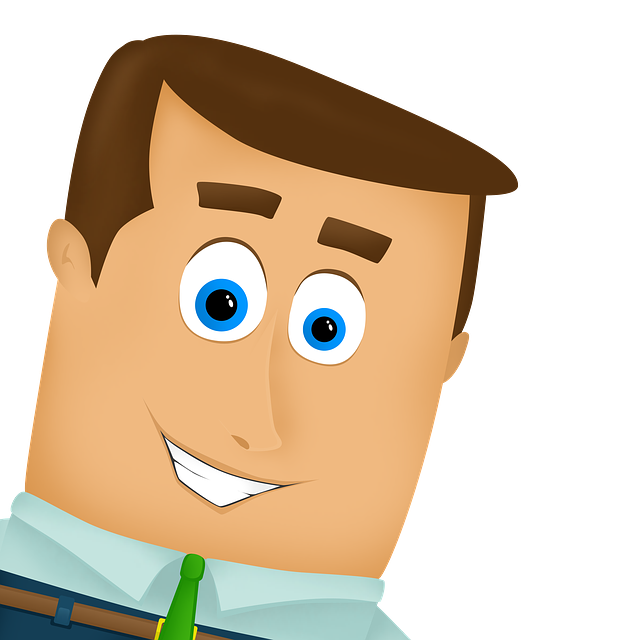 ARE YOU LOOKING FOR A BUSINESS LINE OF CREDIT?
Whether You Need To Prepare For Seasonal Sales Boosts, Replenish Stock Or Stay Afloat, We Have A Small Business Funding Option For You.
How Does The Playbook Work?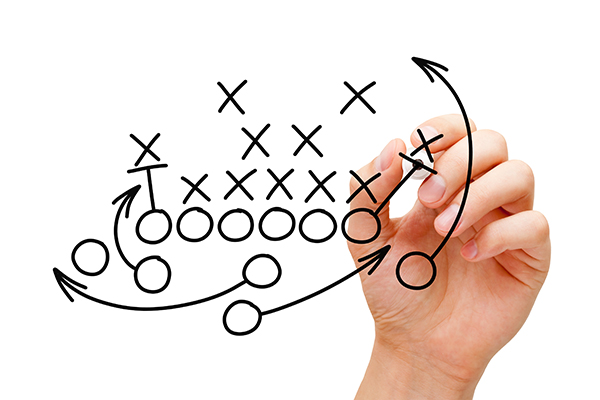 Securing funding should be relatively straightforward. However, funding providers often muddy the waters by expressing their products in different ways. The loser here? The business owner who is simply trying to find a funding product to suit their situation.
With the Playbook, all the business owner needs to do is use the tool to make sense of these figures, offering easy, like-for-like comparison between products.
Here's an example:
A business owner applies for $59,000 in small business funding.
The disbursement amount is agreed as $57,334.05.
The receivables purchased comes to a total of $70,698.51.
The purchase agreement is based on a 24 month period.
The Playbook will provide you with a series of metrics that you can use to compare the different components of the funding. For instance:
The total cost of the capital is the total amount you will pay on top of the funding itself and any avoidable fees.
The Playbook will break down the different components of this metric.
For example:
Perhaps the cost of working capital comes to $11,698.51.
The origination fee is $1,665.95.
There are no other fees.
Thus, the total cost of the working capital comes to $13,364.46.
Annual percentage rate (APR) is another example of the metrics that can be tracked with the Playbook.
Again, the Playbook will explain the metric. In this case, the APR is the total cost of the funding, its interest, and its fees, expressed as an annual percentage rate of the total funding amount.
Based on the above example, the calculated APR will be 21.71%.
These are just a couple of the metrics that the Playbook can help business owners understand. With this understanding, the business owner can make informed choices regarding which funding products work the best for their particular situation, as well as for their budget. This is invaluable insight.
A Critical Need for Clarity in the Business Landscape
The rise of the alternative business landscape began around 2008, as the world, reeling from the domino effect of the sub-prime mortgage crisis in the US and other similar catastrophes around the globe, slipped into recession. During this time, businesses still needed funding to keep them alive, and society still required businesses to keep the economy ticking over.
Yet that funding became increasingly hard to come by.
Banks, hobbled by regulations and suddenly very wary of offering funding to small businesses, did a U-turn. The free and easy funding that had contributed to the crisis halted, and, instead of adopting a responsible attitude to critical business funding, the mainstream business funders simply clammed up. Businesses that did not qualify for funds were left out in the cold, while those that did qualify found themselves on the receiving end of unfavorable terms.
Over a decade later, there is a new market for businesses when they come to look for funding. Alternative funders have stepped in to support businesses in their search for funding — businesses that have often been excluded from borrowing the money they need to grow, expand, and create jobs.
However, that lack of clarity remains, as does the confusion. Business owners do have more access to funding than they did in the immediate aftermath of the financial crisis, but they are still mired in the jargon and the small print.
At First Down Funding, a provider of small business funds in the alternative market, the team speaks with small and medium-sized business owners on a daily basis. These business owners repeatedly share the same woeful stories of dealing with both alternative and mainstream fu
nders — their terms are confusing and vague, the advantages and disadvantages of each funding product are unclear, and the whole experience is thoroughly demoralizing.
With the carefully crafted simplicity and transparency of the Playbook, First Down Funding is providing a real solution.


New Challenges in a New Decade
The arrival of COVID-19 in the United States has wreaked havoc across society, and has made it very difficult for small businesses to remain open. According to the Chamber of Commerce's Special Report on Coronavirus and Small Business, almost a quarter of businesses have had to temporarily shut down as a result of the virus. Of those who have remained open, as many as 40 percent reported that they were likely to close soon. Even more alarming, 43 percent of business owners surveyed said that their businesses would not be able to survive if business does not return to normal within six months — something that certainly cannot be guaranteed at this moment. Ten percent of those surveyed said their businesses could not survive longer than one month.
All of this leaves American businesses in a very precarious position indeed. Without additional stimuli, many of these businesses will close their doors for good, and the impact on the broader economy will be devastating.
It is this unfortunate fact that makes the arrival of the Playbook so timely. This is a tool that will help businesses cut through the figures and the jargon and get right to the heart of the financial products they find. The ability to make quick but effective decisions is critical at a time like this, which is why the Playbook is going to make such a difference to so many business owners.
The First Down Funding Team
First Down Funding is an American-owned and -operated alternative funding provider, based in Annapolis, Maryland. With nine years of market experience, providing funding to clients in all 50 states, the team has built up a reputation for supporting businesses wherever there is a need, and securing the best possible deals for SMEs seeking capital.
Paul Pitcher, the founder of First Down Funding, runs this operation alongside Sharpshooter Funding, which provides similar services to businesses north of the border in Canada. Together, the two companies are focused on driving the North American economy forward by supporting small businesses.
With the Playbook, Paul and the team hope to achieve a more favorable situation for businesses. At a time like this, businesses need additional support, and this is precisely what the Playbook is designed to offer.
[Please add a quote here from Paul Pitcher.]
The team bases their services on the following key tenets:
Streamlined processes. The idea is to make life as easy and straightforward as possible for those seeking funding.
Effective working capital. FDF's funding helps businesses achieve the cash flow and short-term capital they need to really begin to build their operations.
Flexible funding. Small businesses require flexibility. They don't need stress. First Down Funding recognizes this need.
Customer service and support. Customer service and support are crucial to what First Down Funding offers, and the team aims to partner their clients, helping them make the best decisions for their business.
Efficiency and accessibility. Society depends on as many businesses having access to funding as possible. This is why FDF makes accessibility a primary aim.
Compassion. Compassion is important to the team at FDF. They may deal in business funding, but the results mean so much more than this.
To learn more about First Down Funding and the Playbook for businesses, visit https://firstdownfunding.com/playbook/.
CONTACT
Name: First Down Funding
Address: 27 Maryland Ave Annapolis, MD 21401
Email: info@firstdownfunds.com
Telephone: (833) FDFUNDING
Website: www.firstdownfunding.com
figcaption{text-align:center; font-weight:600; font-size:13px}