Why It's the Right Time to Open a Business in Maryland
February 27th 2020 at 4:55pm Published by firstdownadmin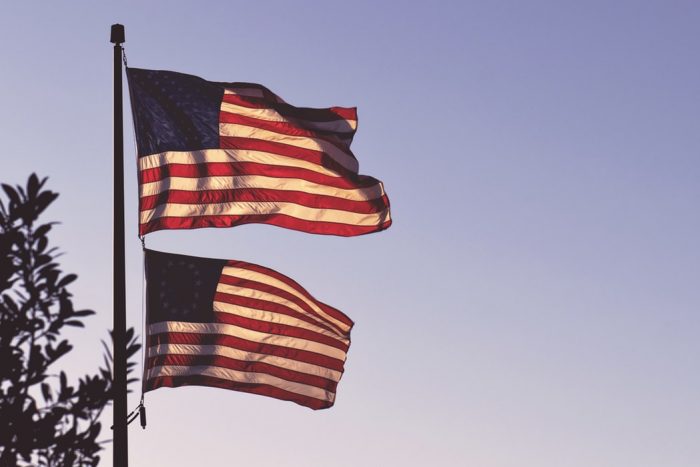 Maryland is brimming with small business opportunities. So, aspiring entrepreneurs don't need to hold their breath and wait to get their ideas off the ground. It's time to make a move. Find out what makes this state so special when it comes to business, and how you can get yours started this year.
Supporting Small Business:
You recognize the saying that small businesses are the backbone of the economy. When it comes to Maryland, this statement is very true. Small businesses make up 99.5% of all businesses running in the state. That's a small sliver away from comprising the entire category. These operations employ more than half of the workers in the state. They also administrate 85% of the state's exports. It's clear that small companies are a big deal here.
Maryland was named one of the most business-friendly states in 2019 by the organization Thumbtack. They gave it an A grade and ranked it in 9th place. Some of the factors that contributed to the impressive ranking were the ease of starting a business and government websites.
Supporting All Owners:
Maryland is also a supportive space for more than one type of business owner. You may be aware that certain demographics have a harder time accessing support to open up their own businesses. For instance, female entrepreneurs struggle to get funding from venture capitalists and large banks, especially in comparison to their male counterparts. Less than 47% of black entrepreneurs have their business funding applications approved by large banks. And, of course, the difficulties are greater for people who are in multiple minority groups.
The good news is that Maryland has the highest concentrations of women-owned and minority-owned small businesses in the United States. There's proof that these types of operations can get the financial support that they need to open, along with the customer support that they need to thrive amongst competitors.
Lower Unemployment Rates:
As of 2019, the state's unemployment rate is currently at the lowest level in the past eleven years. That rate is also a few decimals smaller than the national rate. And the positive pattern looks like it's going to continue well into 2020.
Popular Industries in Maryland:
Anyone that's planning on starting a business in Maryland should learn about the industries that are currently thriving in the state. It could give you an idea about what products you want to sell, what services you want to provide and what purpose you'd like your venture to serve. These are the most popular industries in the state:
Agriculture
Environmental sustainability
Financial services
IT
Cybersecurity
Life sciences
Health care
Social assistance
Food services
Construction
This research could also show you what's missing from the state. Instead of joining a competitive field and trying your best to stand out from the crowd, you could break new ground.
How to Start Your Own Business?
Find Your Purpose:
The first step of starting your own operation is figuring what type of business you want to have. Do you want to open up a mom and pop restaurant? Do you want to operate a local construction company? Or, what about a startup for a smartphone app that's sure to get tech-lovers excited?
Give yourself some time to mull over the details. You don't want to register a business name or rent out a workspace and then change your mind about those details a week later. Run through some important questions:
Is there a market for my idea?
Is that market too crowded?
Do people need my product/service?
Does my business solve a problem?
Is this something that I'm passionate about?
That last question is important. Your passion will drive you forward through the most tedious and challenging parts of opening a business (paperwork, expenses, taxes, rude customers). When people aren't passionate about their business ideas, they lose steam early on and stop caring about the hard work.
Get on the Express:
It's true that Maryland's government website is very helpful for aspiring entrepreneurs. If you want to get started on your idea, you should go to the Maryland Business Express website. It's designed to get you through the crucial first steps of becoming a business owner, streamlining the process and making sure you don't miss a thing. These are just some of the things it can help you with:
Writing a business plan
Registering your business
Obtaining licenses and permits
Finding the right insurance plan
Paying taxes
Get Funded:
The next big step is to get funded. Luckily, First Down Funding offers funding in Maryland that could help you get your business up and running — depending of course on the amount offered. At the very least, they can give you a significant boost when you're having a hard time managing your finances.
So, when you're in the planning stages, you might consider a startup business funding to help you gather enough capital to turn your ideas into a reality. Rent that storefront. Renovate the rooms. Stock up on inventory. Get your basic supplies. Sign up for utilities. With a limit of $150K, you can accomplish a lot of steps in a short time.
Sometimes you don't need a lot of funding. You can also look to these finance companies in Baltimore as good sources for emergency support. If you have a small hiccup in your plan, like a gap in cash flow or an equipment repair, then you can take out a short-term bridge funding to deal with it.It's always comforting to have a financial back-up plan, just in case.
And you can even take out business funding in Annapolis when you're living with a bad credit rating. Your lower score doesn't have to hold you back. You can still receive funding after pledging a cash down payment, signing a personal guarantee or providing collateral. Or, you can receive a smaller amount. In the end, you still get funding.
Maryland is the perfect place to get your business started. You can see that the unemployment rates are down and that multiple industries are thriving. The atmosphere is business-friendly, including for demographics that usually have a hard time starting their own ventures. And it has funding opportunities, waiting for you to get up and grab them.