The Right Funding Can Support a Small Business for Years
February 2nd 2019 at 5:05pm Published by firstdownadmin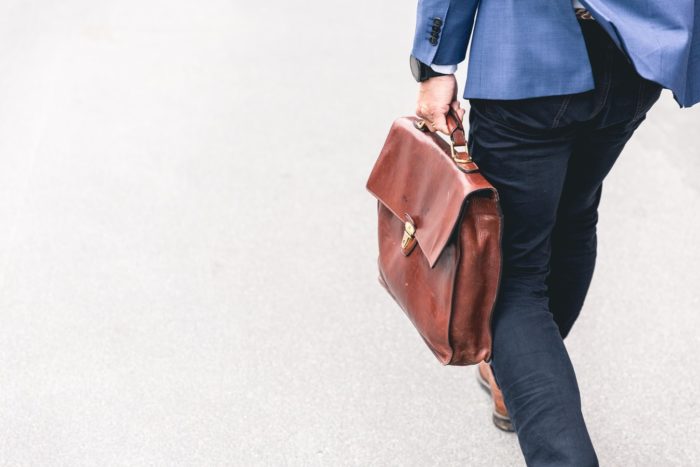 You may have enough savings to open up a small business, but do you have enough to keep it afloat? The first year can be tricky, and savings can disappear all-too-quickly on everyday essentials. The best thing to do is access commercial funding to cover daily operational costs and major capital expenditures. That way, you don't have to panic when your savings shrink.
How Popular Are Small Businesses?
The U.S. Small Business Administration found that there were 30.2 million small businesses running across the country in 2018. These statistics cover businesses from multiple industries like construction, food services, retail and manufacturing. A portion of this statistic is made up of micro-enterprises and self-employed workers — these technically count under the umbrella of small business.
Why Do They Need Funding?
As you can see from the numbers, there are a lot of small businesses in the United States right now, but there could always be more. One thing that stops people from starting up a brand-new small business is money. Approximately 33% of small business owners state that lack of capital is a major challenge for them.
You need working capital to keep your business open for the long-term. It helps you operate from day-to-day, replenish your inventory and pay your staff members appropriately. If you have strong working capital, you can invest in your business and help it expand.
Unfortunately, when your business expenses surpass the value of your assets like inventory and property, you could be in trouble. You will need to find a way to improve your capital before your financial situation gets worse. You can cut costs to stretch the limits of your budget, or you can find a source of additional funding to lessen the burden of critical payments and expenses.
Why Don't Businesses Get More Funding?
The sad reality is that many small businesses don't survive for long. Only 56% of small businesses survive for five years. This means that almost half of small businesses call it quits and shut their doors for good by the time they reach their fifth anniversary. One of the most common reasons for business failure is not having enough capital to maintain operation. When the money starts to run out, they admit defeat.
But if they need money, why don't they try to get funding? The problem is that many small businesses have great difficulty getting financial support. Traditional banks do not offer financial support to small businesses very often, especially if they are struggling to make ends meet. They reject candidates that don't meet their requirements for credit history or high valued assets. So, if you aren't considered the perfect candidate, the bank will not approve your application for funding.
Many small business owners are aware of this challenging application process and consider it to be a waste of time to apply. Approximately 39% of small business owners admit that they don't apply for any funding from traditional banks. Some of their reasons for not applying include a fear over sky-high factoring fees and a firm belief that they will not get approved.
Where Can They Still Get Funding?
While banks offer limited support for struggling businesses, First Down Funding can help owners access the commercial funding they are looking for so that they can maintain smooth operation, achieve desired goals and initiate future growth. They could use the approved funds to hire new staff members, develop marketing campaigns, invest in infrastructure and much more, as long as it allows the business to thrive.
You will find the application process to be a much better alternative to visiting a bank. For one, approval doesn't hinge on the same standards as the bank. You do not need to have a perfect credit score or any high-valued assets to get approved for funds. As a bonus, you can complete the entire application online, so you don't have to leave the comfort of your desk.
What Is Commercial Funding?
Commercial funding is designed to cover operational costs and major expenditures. There are several types of commercial funding that you can use, depending on the size of your goals and other circumstances. For instance, there is Bad Credit Funding, which is beneficial for a business that has a bad credit history, or that doesn't have any credit history at all. And there are Unsecured Funding Packages, which are convenient for businesses that don't carry any high-valued assets.
It's possible that you only need a little bit of funding to get by. There is Bridge Funding, which is designed to bridge a gap during a financial shortfall so that you can get back to your regular workweek. And working capital funding is a popular choice for small businesses looking to deal with short-term problems with their capital in a hurry.
Both of these options are ideal for minor emergencies like essential equipment repairs or late payments for associates. At first glance, your problems appear small, but ignoring them could be catastrophic in the long-run. Broken equipment can halt the workflow and have customers filing complaints about the slowdown. A missed associate payment could put a strain on your business relationship and set you up for a precarious financial situation.
Anyone who is hoping to give their business a financial boost can apply for funding online and see if they're approved right away. The streamlined approval process can give you the results you're waiting for within 24 hours. If you're approved, you can get access to your funds within 24 to 72 hours.
Whether you're looking for commercial funding in Houston or work capital funding in New York City, your chances of getting good results are high — especially when you're comparing it to the approval ratings of traditional banking institutions. Our approval rating is more than 80%.
Your business doesn't have to fall victim to the 44% failure rate after five years. With the right type of funding, you can make improvements to your business and exponentially grow your capital. The decision can make a lasting impact so that you keep your doors open for more than five, ten, or fifteen years. You can use this financial help to go the distance.