Quick Apply Long Term Loans
We Help All Small and Mid Sizes Businesses Get The Right Funding
LONG TERM FUNDING
It can be incredibly challenging and frustrating for small businesses in America to secure the financing they need to grow and succeed — but it doesn't have to be.
First Down Funding is a business funding company in Maryland that makes long-term business funding accessible to small and medium-sized businesses throughout America.
We offer long-term business funding in amounts up to $150,000 to help businesses achieve their long-term goals. This funding can be used for investing in new equipment, marketing campaigns, hiring, and more.
Through transparent and secure processes, we provide a range of efficient business financing solutions. Learn more about our long-term funding program today.
Apply Now with First Down Funding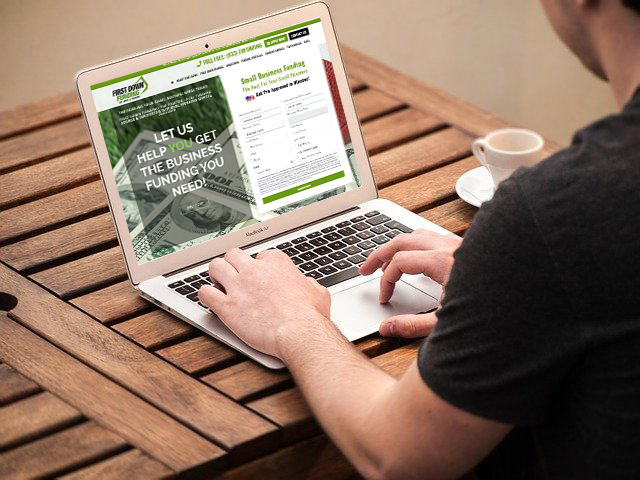 LONG TERM FUNDING WITH FIRST DOWN FUNDING
It's time to secure the financing your business needs. Work with our long term funding experts who will support you along the way
At First Down Funding, we put our knowledge and skills to good use. We provide professional guidance and consultancy services throughout the process to ensure that you get the financial solutions you need.
Even if you've applied for financing and been denied elsewhere, you can apply for our long-term funding packages. You may find our long-term funding to be the right business financing solution for your company.
Our long term funding options include:
Funding Approvals up to $150,000
10-year fully amortized business funding to help you manage your cash flow
SBA guarantee fees waived for 2019
Apply for Long Term Business Funding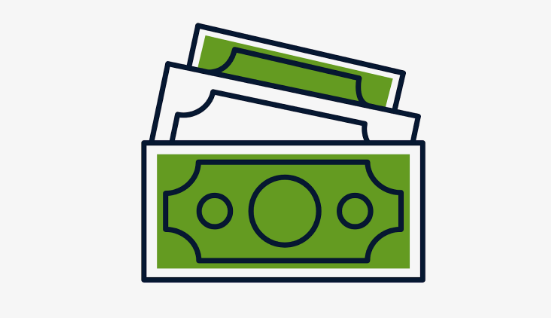 UNDERSTANDING LONG TERM BUSINESS FUNDING
WHAT IS A LONG-TERM BUSINESS FUNDING?
A long-term business funding is a large sum of money that is lent to a business and paid back over a year or longer. These funding are typically taken out to facilitate significant business investments.
Many confuse long-term business funding with a business line of credit — but these are two seacoasts of working capital financing solutions. A line of credit is more like a credit card; it has a lower cost of working capital that fluctuates based on your spending and payment history.
Whereas long-term funding is used to finance a major investment, a line of credit is more often used to finance consistent day-to-day business expenses.
The biggest difference between these two financial solutions is that a line of credit doesn't require repayment unless you utilize the funds. A long term funding, on the other hand, provides funds upfront to be paid back over a period of time.
THE TYPES OF BUSINESSES THAT USE LONG TERM BUSINESS FUNDING
Companies that use long-term funding are typically on the verge of growth and require funds for substantial investments like stocking equipment or hiring teams to increase production capacity.
This funding provides a more substantial amount than other term funding and requires a commitment to a lengthier repayment schedule. For this reason, long-term funding requires a high credit score and sufficient credit history — which is more common in established businesses.
THE BENEFITS OF LONG TERM FUNDING
There are many ways that an established company can benefit from obtaining long-term funding. For one, the cost of working capital of long-term funding is significantly lower than that of shorter-term funding.
The payment schedule overall is more cost-effective; because this funding is paid back over a longer period of time, the payments tend to be in smaller amounts. These are frequent payments that, when made consistently, can also help you build up your credit score.
These funds can facilitate business growth by helping you invest in equipment, refinance debt, implement marketing campaigns, and more.
We work with you to understand you and your business. We will provide mentorship, support, and long-term funding at a pace that your company can sustain.
HOW TO USE LONG TERM FUNDING FOR YOUR AMERICAN BUSINESS
Once you have been approved for your long-term funding, the options of how to use your funds are endless. After all, as an alternative Small Business Funder in Maryland, we don't place the same limitations that traditional institutions do on how to allocate your funds.
No one knows what your business needs as well as you do. Whether you want to implement a marketing campaign or double the amount of equipment you have on-site, it is up to you how you want to apply your funds.
That said, we will work directly with you to discuss your objectives so that your funding package is geared towards these goals.
Potential uses of long term business funding include (but are not limited to):
Purchasing inventory and materials
Boosting working capital in the long term
Purchasing new equipment (replacing equipment with modern equipment, or increasing equipment stock)
Refinancing earlier credit facilities
Implementing marketing and advertising campaigns
Hiring new staff or otherwise expanding your workforce
Remember that all businesses are unique, and your own aims and objectives may differ from those listed above. If you want to explore your options before you get started, don't hesitate to get in touch. Our funding company will be happy to run through these options with you.
FIRST DOWN CONVERSIONS FOR FUNDING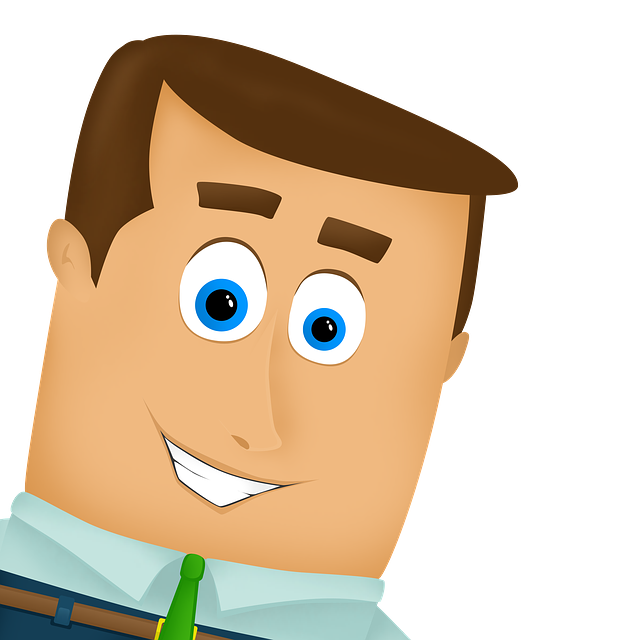 ARE YOU LOOKING FOR A LONG TERM FUNDING?
Speak to one of our qualified and seasoned Small Business Funding Managers to better understand what funding options and approvals we have for your small business.
APPLY NOW WITH FIRST DOWN FUNDING
ALTERNATIVE LONG TERM FUNDING VS. TRADITIONAL INSTITUTIONS
Traditional institutions are no longer the only channel available for obtaining small business funding. First Down Funding is a Small Business Funder in Maryland, Baltimore committed to supporting the financial needs of American small businesses.
Our funding process is straightforward, prompt and compassionate. Our funding company will work with you to understand your business goals, whether that be new equipment or new office space.
Get your Business Approved Today!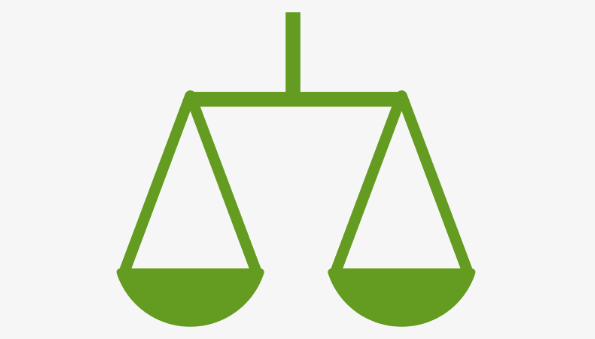 Compare the lengthy, convoluted funding processes of traditional institutions like banks to that of our alternative small business funding company:
| | | |
| --- | --- | --- |
| | TRADITIONAL BANK FINANCINGS | FIRST DOWN FUNDING |
| FUNDING | $100,000+ | $1,000 – $300,000 |
| PROCESS | Long Application Credit Inspection Business Plan Industry Specific | Prequalify Online Soft Credit Pulls Same Day Approval All Industries Accepted |
| APPROVAL | 20-30 Days+ | Same Day |
| FUNDING TIME | 30-60 Days+ | 24-72 Hours |
| APPROVAL CRITERIA | Credit Score & Collateral | Overall Business Health |
GETTING FUNDING WITH BAD CREDIT
Long-term business funding is geared towards established businesses with good credit history. That said, if your business has poor credit, you still have business funding options. In fact, our financing company provides bad credit funding to help small businesses get back on the right track.
If you are a small business with less than stellar credit and are in need of financing, consider the following:
Signing a Personal Agreement: In the case that your personal credit is better than your business's credit, consider signing a personal guarantee. This way, your funding application will be assessed based on your personal ability to pay off funding, rather than your business's ability.
Pledging a Cash Down Payment: If your business has adequate cash flow, you can use that cash to cover a percentage of your funding costs. This cash can help you secure the funding that you need.
Applying for a Smaller Amount: Long-term funding can be challenging for less established businesses to attain. That said, even with poor credit, your business can still get accepted for a smaller funding amount. After successfully repaying short-term funding, you will be better equipped to take on more substantial funding.
Providing Assets or Collateral: Leverage assets like unpaid invoices, future transactions, or collateral like equipment to allow your revenue to demonstrate of working capital your capability to pay back the funding.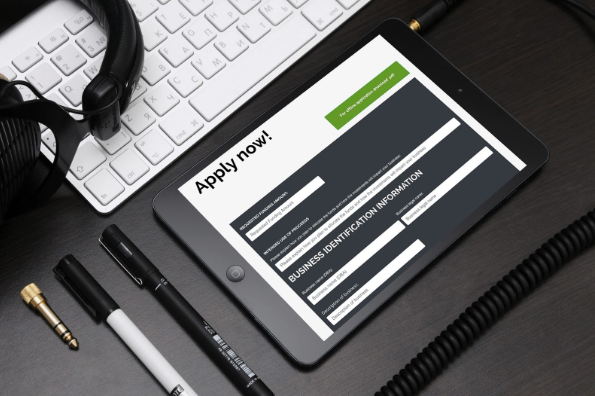 ABOUT FIRST DOWN FUNDING: YOUR ALTERNATIVE FUNDING COMPANY
First Down Funding is a financial funding company in Maryland committed to supporting small and medium-sized businesses in America. We understand how challenging it can be for small businesses to attain long-term business funding through traditional channels.
We've created a streamlined process that makes financing options like long-term business funding quick, easy and attainable. Our speedy and straightforward process means no waiting around, quick responses, and prompt approvals and funds. This way, you can get the funds you need to invest in new equipment, hire a team of employees, you name it.
At First Down Funding, we pride ourselves on being honest and transparent every step of the way. We don't present any surprises or hidden fees; we work with you personally to ensure realistic expectations, and to gauge the unique needs of your business.
By working with you, we are able to understand your business's capabilities and processes, which helps us to develop fair and flexible repayment terms.
We take an innovative approach to funding by leveraging data science, cutting-edge technology, strategic partnerships, and in-depth consultations. Learn more about our business financing solutions today!
Apply online for your long-term funding with First Down Funding.
Find out more with First Down Funding!
APPLY FOR YOUR LONG TERM BUSINESS FUNDING TODAY
Our system evaluates your business and typically provides a decision in minutes
Sign your contract and receive money in as fast as 24 hours