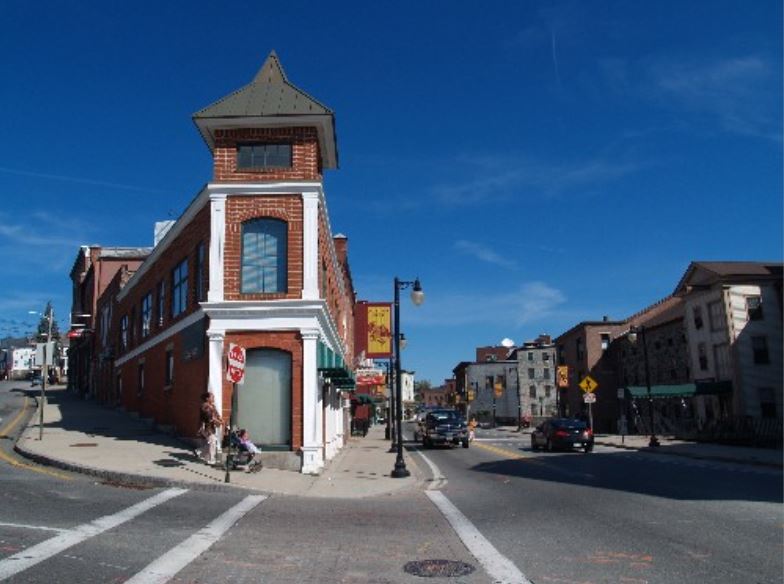 Woonsocket (/wʊnˈsɒkɪt, wən-/ wuun-SOK-it, wən-) is a city in Providence County, Rhode Island, United States. The population was 41,186 at the 2010 census, making it the sixth largest city in the state. Woonsocket lies directly south of the Massachusetts state line and constitutes part of both the Providence metropolitan area and the larger Greater Boston Combined Statistical Area.
The sixth largest city in Rhode Island was historically known as la ville la plus française aux États-Unis, which translates to "the most French city in the United States." Although during the Depression three-quarters of Woonsocket's residents were of French-Canadian descent, by the 2000 census, that number had dipped to 46.1 percent. "Woonsocket," though, does not come from French. Historians agree that the town's whimsical name is a corruption of a word from a Native American language, but they don't agree on the language, much less the word, from which it derives.
Woonsocket, Rhode Island is a vibrant, urban community that offers the right blend of exciting city life and cozy small town comfort. It is an eclectic mix of the old and the new, providing a wonderful environment in which to live and work. The location in Southern New England provides our residents with easy access to Providence, Boston and Worcester for work, education, and leisure activities.
Woonsocket entrepreneurs have a huge opportunity for expansion and capital is in great demand.… at First Down Funding we love servicing Woonsocket Business Owners and we provide fast processing to all funding applications. Apply online or call one of our expert Woonsocket funding consultants. First Down Funding is your small business funding source for Woonsocket small business owners.