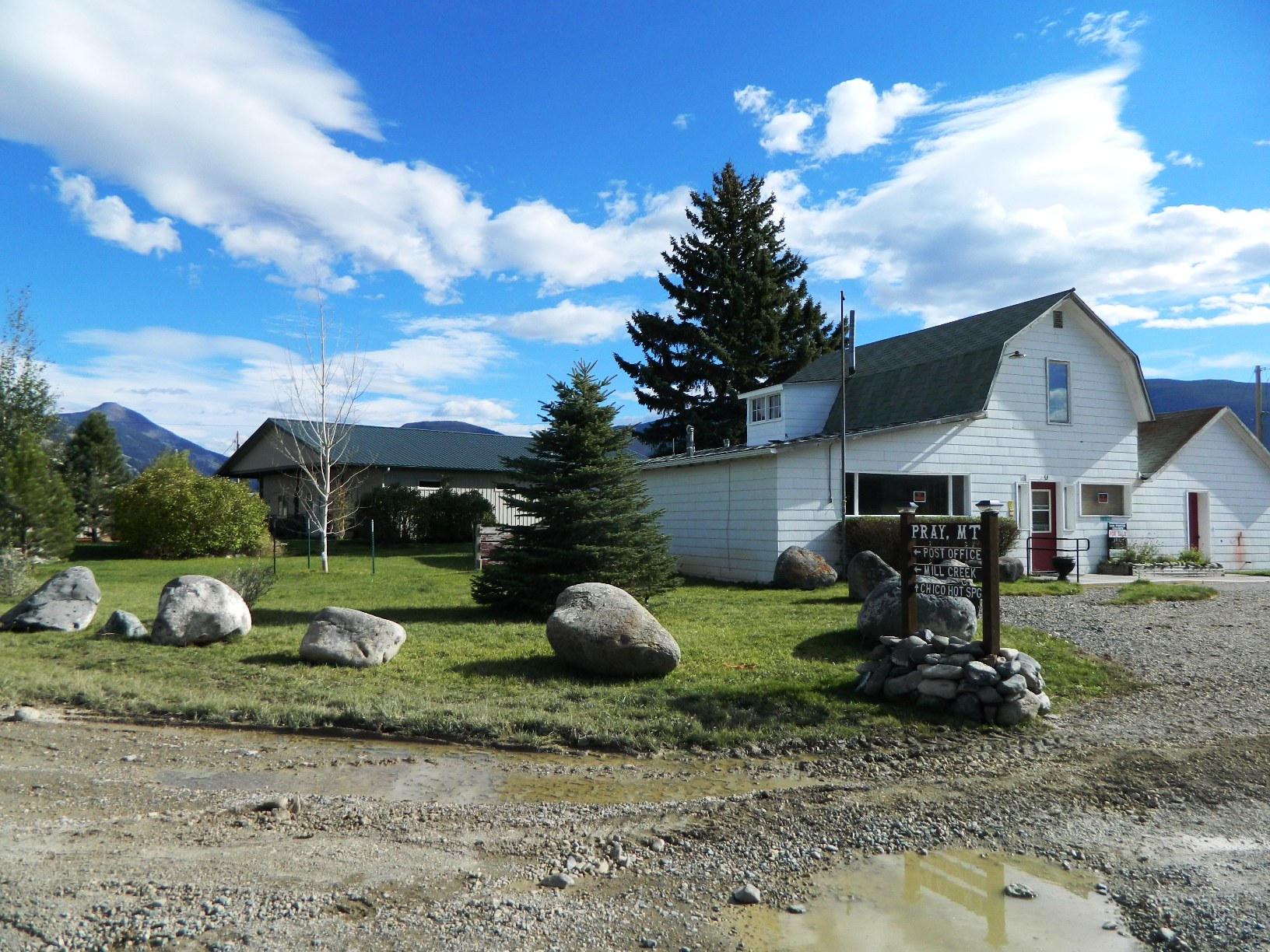 Pray is a census-designated place and unincorporated community in Park County, Montana, in the Paradise Valley. The town was founded in 1907 by Valentine Eggar, an entrepreneur. He named it after Congressman Charles Nelson Pray. Its population was 681 as of the 2010 census.
While it's true that you'll likely spend more time staring at the heavens while in Big Sky Country, the town of Pray, Montana, wasn't named as a religious suggestion. Founded in 1907, it was named for then-state representative Charles Nelson Pray.
In September 2018 the town of Pray was bought by Colin Burke for $420,000. He is currently building several log cabins on the property for short, and long-term, rentals. In addition to being the sole proprietor, Colin is also the Mayor and Sheriff of Pray.
Pray offers picturesque views of the Absaroka Mountain Range in the Custer Gallatin National Forest. The area offers recreational opportunities such as river fishing, camping, rental cabins, hiking and much more. Pray is just a short drive from one of Montana's biggest attraction's Yellowstone National Park.
Is your business formed in Pray? Looking for business funding for your Pray business? First Down Funding is your small business funding source for Pray small business owners. Apply now with First Down Funding for Pray business funding and experience fast processing/approval and outstanding customer service. Get Pre-approved in minutes for a Pray business funding in Pray.