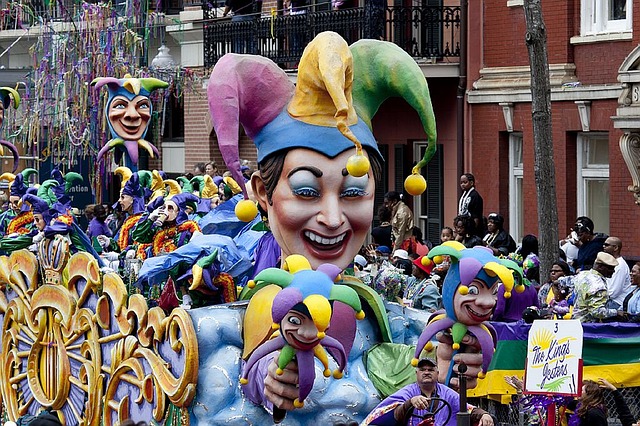 Small businesses in Louisiana account for 97.3 percent of all companies operating in the state, according to the US Small Business Administration Office of Advocacy. More than 427,000 small businesses are registered in Louisiana, providing nearly 1 million jobs. Furthermore, over the last several years, the number of Louisiana small businesses has grown 1.6 percent, adding an estimated 16,400 jobs across numerous industries.
More specifically, New Orleans seems to be a hub of commerce and industry as small business owners flock to the city. What can New Orleans, LA offer an entrepreneur…How about the fact that it's in the top five percent when it comes to job creation. Not to mention, the Big Easy has become synonymous with being something of an incubator for startups. NOLA was rated #9 in the US as far as having the lowest cost when it comes to starting a new business.
Plus, it's New Orleans after all. From the French Quarter to the Garden District, tourists flock here annually whether it be to join in the biggest Mardi Gras party in the country or to enjoy jazz and blues down on Bourbon Street; you simply can't beat the energy and the overall vibe of this city. For quick funding, you can apply online today!
If you're a resident or just visiting, New Orleans, Louisiana offers plenty for you to do and see. The French Quarter, of course, is rife with history and entertainment, while the more adventurous might also want to check out the Bayou surrounding the city.
There are several small business funding options in Louisiana, each with its own set of advantages and disadvantages. Below is a quick guide to small business funding, grants, and investments for Louisiana small businesses, as well as details on how to secure each type.
New Orleans, Louisiana is known for one heckuva good time. Known fondly as The Big Easy, New Orleans is the largest city in the state with a metro population of roughly 1.3 million people. It's home to one of the largest and busiest ports in the world with a glut of maritime industries at the Mississippi River Delta.
You cannot talk about NOLA without talking about the world-famous Bourbon Street, Mardi Gras celebration, and The French Quarter. This section of the city is renowned for its incredible food, jumping jazz, nightlife, and nearly daily parades – the people of New Orleans are ready to celebrate at the drop of a hat! Tourists are naturally drawn to the city and it's excitement, even breaking records in 2017 by spending in excess of $7.4 billion in the Birthplace of Jazz.
Aside from an embarrassment of riches in the culture and tourism department, New Orleans is dominated by oil and gas, boating and fishing, and aerospace manufacturing. All of these businesses and industries were impacted by Hurricane Katrina but have come back strong in the subsequent decade-plus after the recovery.
While New Orleans is called the Big Easy, establishing a business there certainly isn't. Whether you're opening an incredible new crawfish restaurant or business to capitalize on the needs of millions of tourists, competition is steep and locals are quite loyal to their favorite places. In order to compete and win in The Crescent City, having enough working capital to support and drive your passions is crucial.