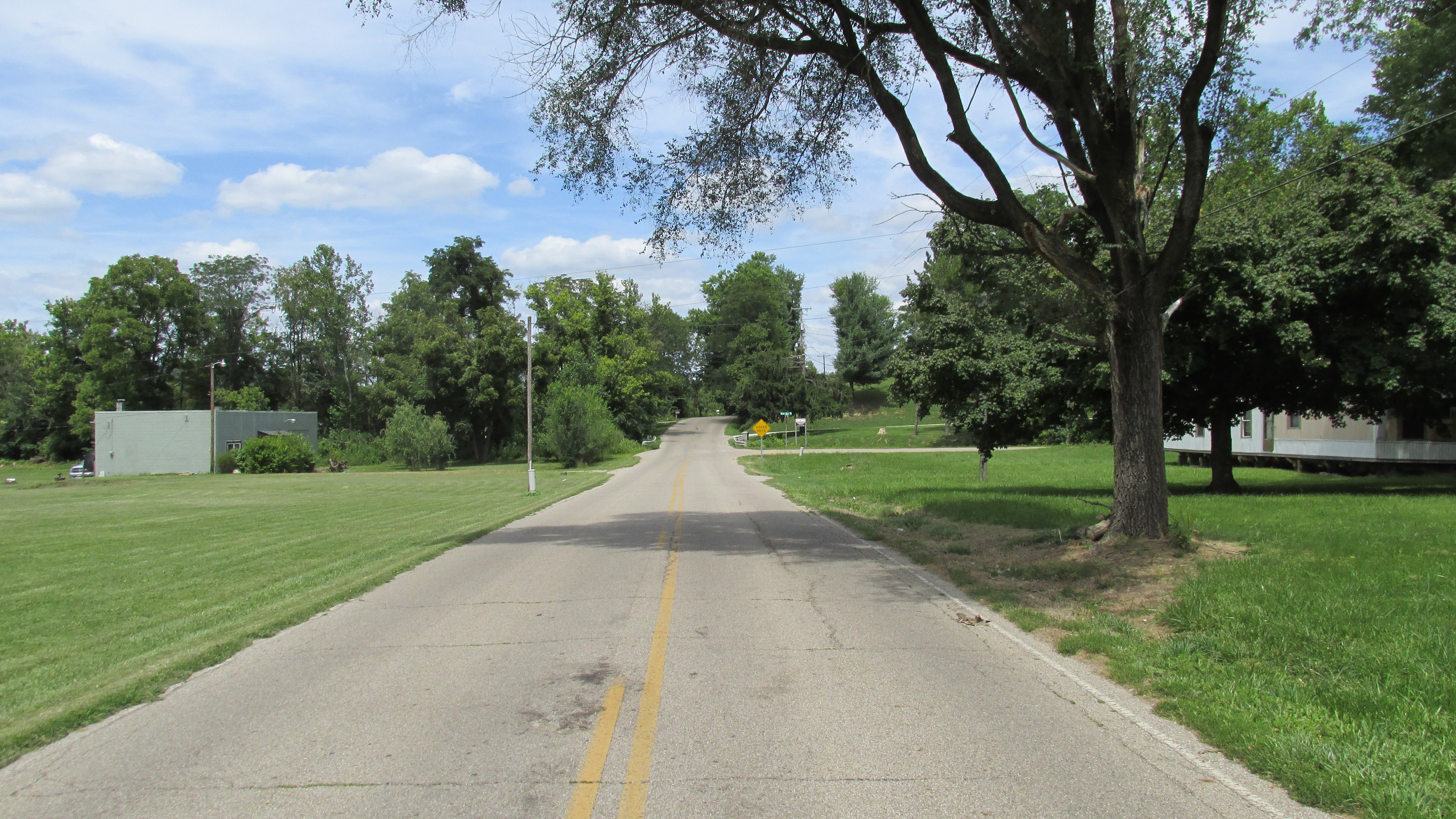 Knockemstiff, also known as Glenn Shade or Shady Glenn, is a unincorporated area located in northeastern Huntington Township, Ross County, Ohio, United States, to the southwest of Chillicothe. It sits at an elevation of 692 ft. (211 m).
Though nobody can quite pinpoint when the town of Knockemstiff acquired its odd name, they can at least agree that it certainly earned it. Most of the stories about the area's early days, before it got its foreboding name, involve bar brawls, moonshine, and other types of delinquency. The most famous origin tale, though, centers on the advice of a preacher. When approached by a woman asking him how to keep her cheating husband home and faithful, the preacher responded simply: "Knock 'em stiff." Take that advice however you want. The town received mainstream attention in 2008 when author Donald Ray Pollock, a native of Knockemstiff, published a book of 18 short stories that shine a gritty light on life in this rough Midwestern community.
Want to grow a business in Knockemstiff? We're here to help! First Down Funding is servicing small business owners in Knockemstiff with all their capital needs. Whether it is a long term funding package or a short term cash funding, apply online or contact us so we can expedite your request. We are your Knockemstiff Business Funding source. Apply today for business funding in Knockemstiff.