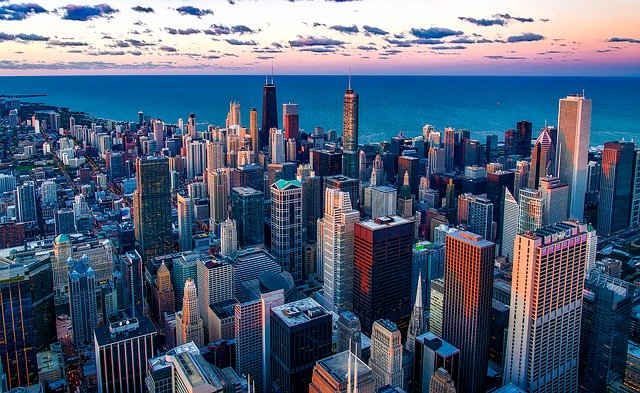 The city of Chicago is one of the central hubs of this country from the cultural, to the industrial, to the culinary. You've got the Magnificent Mile more shops than you can visit in a week. Of course, there's the iconic Wrigley Field. And what about such prestigious universities as the University of Chicago, Loyola, and Depaul. As an entrepreneur in this bustling and dynamic city, you've got the best of so many worlds. Recently ranked the number one city in not only the nation but the world by Timeout Magazine, Chicago, IL is most definitely a mecca for many.
Also, Chicago's food and beverage-based businesses seem to be on the upswing, with leaders like Ritz and Conagra enjoying stellar numbers. Owning even a small business in the Windy City presents a tremendous opportunity wherever you happen to be located, whether downtown or in suburbs like Evanston and Rockford, IL.
Running a business in the Windy City is rewarding, but difficult. With more than 50 million annual visitors, there is no shortage of patrons, customers, or clients for virtually any industry. The challenge of succeeding in business in Chicago lies in standing out among the competition.
First Down Funding has helped many businesses just like yours access small business funding every day. It is our mission to help make financing more accessible for start-up and small companies.
A significant part of our community development strategy is to finance small retail and commercial businesses. First Down Funding offers a full range of products for your small company: