PUT THE POWER OF TECHNOLOGY TO WORK FOR YOUR SMALL BUSINESS
March 27th 2020 at 9:12pm Published by firstdownadmin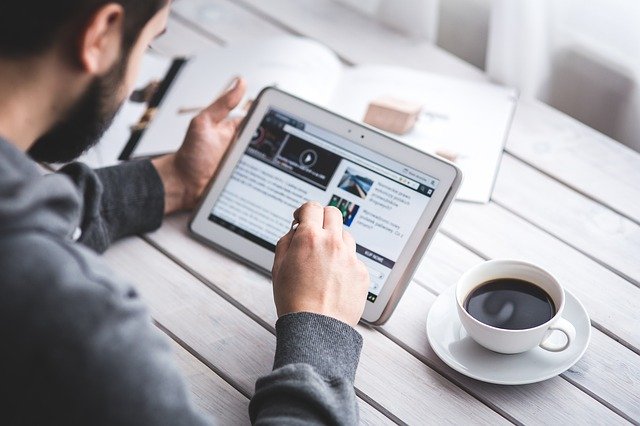 Using technology to your advantage will help you maximize the resources of your small business, enhance employee productivity and better serve your customers. As your online marketing partner, web business are ready to help your business reach its full potential.
Technology solutions can help you make the most of your budget and resources. Here are a few small business tools to consider.
Apply Now For Small Business Funding
Technology has a direct effect on the way customers interact with your business. Nearly 90 percent of shoppers begin product searches online. Online marketing tools for small business allow you to reach these customers while requiring minimal time and financial investment. Developing a website has never been easier, gives you instant credibility and offers customers access to your business 24 hours a day.
Remote Working and Telecommuting
Interactive communication technologies keep you connected to your team via laptops, smartphones and tablets. Remote working and telecommuting opportunities allow you to team with talented professionals not in your area, save on overhead costs and efficiently conduct business. With innovations like Skype and Google Hangouts, interactive meetings can occur on laptop screens, and project management applications like Asana and Monday.com keep employees connected and updated.
Virtual Reality
This advanced technology empowers companies to develop and "see" products before spending money to make them a reality. With many smartphones and tablets now featuring virtual reality (VR) technology capabilities, businesses can create dimensional customer experiences to build engagement with their products, services and brand. Additionally, creating a three-dimensional (3D) model of your product is now easier and more affordable than ever. Consider investing in a 3D printer or find a local resource that can create a product model.
Cyber Security
While only 16 percent of all small business owners are worried about a cyberattack, over 60 percent of all cyberattacks occur at the small business level. It is important to stay focused on website security and protecting your customers' online experiences. Affordable malware scanning tools closely monitor your website pages and immediately notify you of attempted hacks or attacks.
The growth of ecommerce is expected to heighten as more consumers turn to shopping and making purchases online. With technology changing fast and is a key element that will determine how ecommerce brands grow their sales, using appropriate technology is going to help ecommerce brand remain efficient, lower their costs, engage their customers, and improve buyer experiences. So here are the five technology trends you expect to see today and in future in the ecommerce space.
1. Augmented and Virtual Reality
The holy grain for ecommerce businesses is to attract customers to their stores and influence them make purchases. Whether it is an online store or a brick-and-mortar store, using augmented reality (AR) as well as virtual reality (VR) technologies helps businesses achieve this goal.
Augmented reality changes the core human experience by having a psychological impact. AR brings a sense of ownership in that as users interact with information that is put on a product, they will try to associate with it. It also makes customers become part of the story that is built around a product or service. On top of that AR creates novelty because it offers a new experience and customers would want to discover how it feels like when they infuse the "real" and "virtual" elements in their product shopping and buying processes.
Using virtual reality, users are able to explore virtual showrooms. This increases the user's shopping experience. Besides, consumers can visualize products before they buy them allowing them make an informed decision and reduce post-purchase hassles.
Get your Business Approved Today!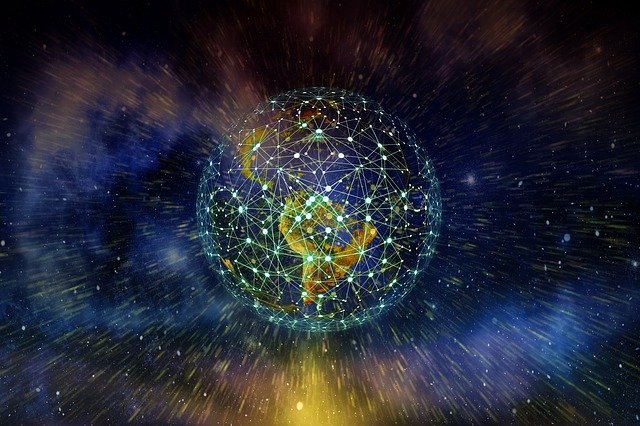 2. Blockchain Technology
Blockchain is a powerful technology that businesses are looking forward to utilize. In the ecommerce industry, blockchain has an impact on seller and consumer activities online. Despite the growth prospects expected to be seen in ecommerce businesses, there are problems beginning to emerge such as in supply chain management, payments, transparent marketplaces, efficient management systems, data security, and satisfied consumers and retailers. One technology that is bringing solutions to these problems is blockchain technology.
In ecommerce industry, payment solutions are far from perfect. PayPal and Skrill may be in the front line, however, there is more that needs to be done. The processing fees are high, security is a problem, and customers don't get the experience they need. Blockchain comes in to offer low cost transactions and increase the level of security.
In supply chain management, use of blockchain network allows the visualization of the process thus making it incorruptible. This way, there is transparency in supply chain and consumers are able to see how their orders are being handled. The order flow of products consumers are buying helps them be confident as they do their purchase.
3. Machine Learning and Artificial Intelligence (AI)
Machine learning can help ecommerce businesses in different ways. Intelligent algorithms are used to segment customers and offer personalized experiences. When customers are browsing, their shopping patterns are identified. Through artificial intelligence, it is possible to understand what products customers are likely to purchase. Ecommerce businesses can use these technologies to offer personalized recommendations about products or services.
4. Multi Channel Ecommerce
Multi-channel marketing involves promoting and selling services and products anywhere your customers will buy. It helps bring ecommerce to different channels like social media, online communities, messaging apps, marketplaces and others. These are the places where your target audiences are spending much of their time online. Best online brands sell to customers wherever they see them consuming content whether it is in a native Facebook store, a shop-able Instagram post, or buyable Pins. It could also be in marketplaces like eBay, Amazon, Angie's List, or Houzz.
5. Automation Software
Automation of ecommerce operations can help greatly by improving efficiency. There are different areas of ecommerce that need automation for example, order and inventory management. When you automate the order and inventory process, you are able to manage inventory. You know how many products consumers are buying and you can project the demand for the products and ensure you have the inventory in place.
Business leaders are now scrambling to adapt to new changes in ecommerce that seemed impossible just some few years ago. Top performers in ecommerce are now adopting new technology trends to help them evolves to meet the challenges and demands. Likewise, ecommerce software providers are constantly advancing their technologies and software solutions to align with the fast-changing industry trends. With the above technologies, businesses will be able to meet the demands that are set by the ever-changing consumer behavior and patterns. They will tackle issues related to customer engagement and satisfaction thus creating confidence among buyers.
Find out more with First Down Funding!