GUERILLA MARKETING EXPLAINED AND CREATIVE INSPIRATIONS
February 3rd 2020 at 11:33pm Published by firstdownadmin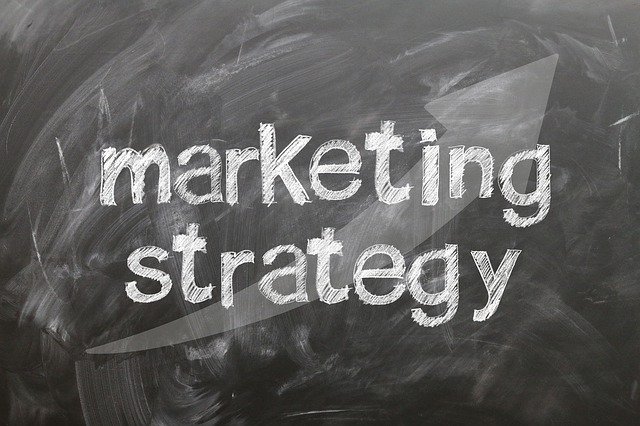 Guerrilla marketing is an advertisement strategy in which a company uses surprise and/or unconventional interactions in order to promote a product or service. It is a type of publicity. The term was popularized by Jay Conrad Levinson's 1984 book Guerrilla Marketing. In your daily life, you may encounter examples of other business' guerilla marketing tactics, without even realizing it. Examples include the use of publicity stunts, viral videos, stencil graffiti. This in turn creates buzz about the product being marketed. It is a way of advertising that increases consumers' engagement with the product or service, and is designed to create a memorable experience.
Budget-Friendly
What marketers really enjoy about guerrilla marketing is its fairly low-cost nature. The real investment here is a creative, intellectual one — its implementation, however, doesn't have to be expensive. Michael Brenner summarizes it nicely in his article on "guerrilla content," where he frames this style of marketing in the same context as repurposing your existing content, like taking certain segments of a report, and expanding each one into a blog post. In a way, guerrilla marketing works by repurposing your audience's current environment. Evaluate it, and figure out which segments of it can be repurposed to include your brand.
Types of Guerrilla Marketing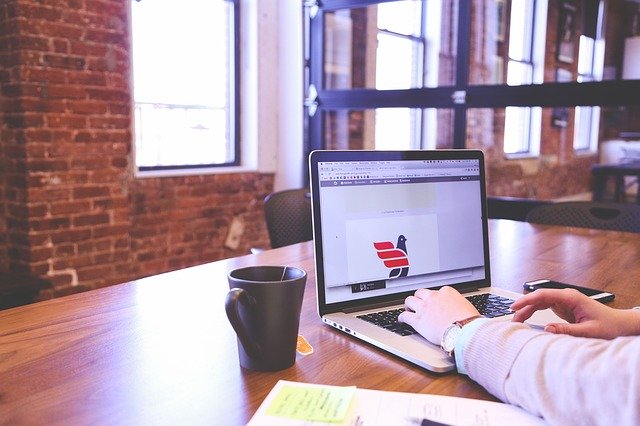 As niche as it might seem, there are actually a few sub-categories of guerrilla marketing, as outlined by the firm ALT TERRAIN:
Outdoor Guerrilla Marketing. Adds something to preexisting urban environments, like putting something removable onto a statue, or putting temporary artwork on sidewalks and streets.
Indoor Guerilla Marketing. Similar to outdoor guerrilla marketing, only it takes place in indoor locations like train stations, shops, and university campus buildings.
Event Ambush Guerilla Marketing. Leveraging the audience of an in-progress event — like a concert or a sporting game — to promote a product or service in a noticeable way, usually without permission from the event sponsors.
Experiential Guerilla Marketing. All of the above, but executed in a way that requires the public to interact with the brand.
Ways to Make Guerrilla Marketing Work For You
Make it Clever. The "memory retention" approach relies on displaying your offering from a new, clever point of view.
2. Make it Dynamic. Another way to do guerrilla marketing is to enlist unknowing participants.
3. Make it Endearing.
EXAMPLES:
1) Bounty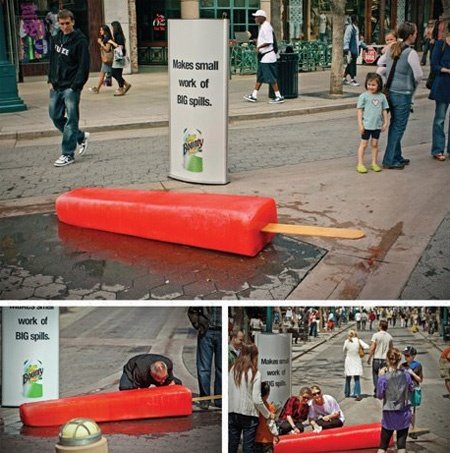 Source: TOXEL.COM
Here's a fun fact about your neighborhood marketing blogger: I. Spill. Everything. Coffee? Check. Olive oil? You got it. Generally, I am simply a mess, and like to have paper towels nearby at all times.
Naturally, I couldn't help but be impressed by this guerilla marketing installment from paper towel company Bounty. By installing life-sized "messes" throughout the streets of New York — a giant, knocked over coffee cup and a gigantic melting popsicle — the brand found a unique way to advertise its product and the solution it provides, with minimal words.
2) The GRAMMYS
Okay, this one might not be entirely fair, since it wasn't pulled off "in real life." But how cool would it be if it was? To promote the nominees for its Album Of The Year category, the GRAMMYS music awards show created a video to show what would happen if posters for the nominated artists just began singing.
It might sound impossible to actually carry out something like that. But imagine — what if you could create musical posters for your brand? Again, it's different than a billboard ad, because when we walk by a wall of paper advertisements in, say, New York City, we don't expect them to start moving. Now, we'll admit that this idea isn't exactly a budget friendly one, as it might require some technical work to bring to fruition. But even if you could include a single moving or digital image among a sea of still ones — in a place where it would come as a surprise, like a brick wall — it would catch people off guard and, therefore, get their attention.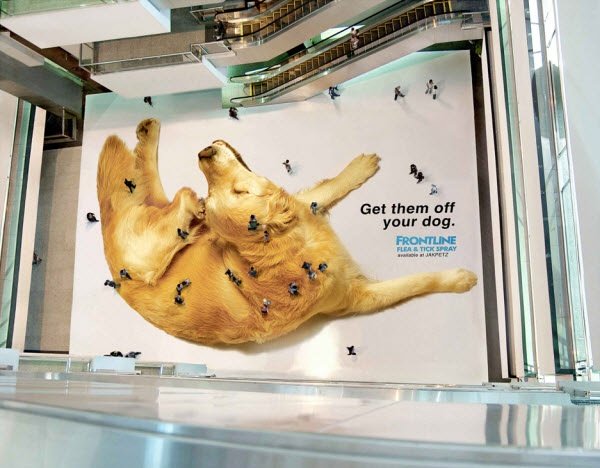 3) Frontline
Source: Marketing Ideas 101
When I first saw this photo, I'll admit that I fell for it. "Someone, get that dog away from those flies!" I frantically thought. Then, I realized that the dog wasn't real, and neither were the flies. The former was a photo, and the latter were actually humans.
That's because Frontline, the makers of flea and tick prevention products for dogs, were able to fill the entire floor of this large, public space with this image. The brand knew that many people walk across that space every day, and that a good number of people would also see it from the building's upper levels, creating the dog-and-insect illusion. It's hard to miss — and to not look twice.
4) GoldToe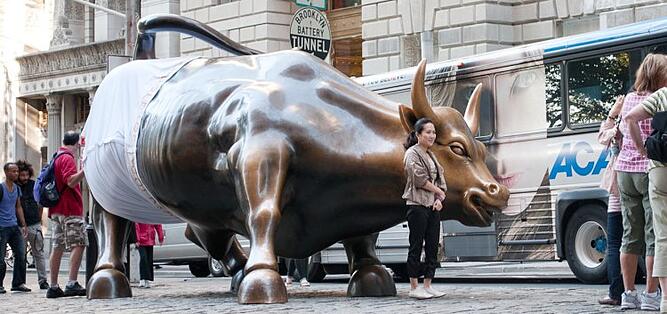 Source: ALT TERRAIN
Are you an underwear company looking for an unconventional way to market your product? Why, just try placing an enormous pair of briefs on an iconic charging bull statue.
Resources:
More samples of guerrilla marketing:
https://anerdsworld.com/best-100-guerilla-marketing-campaigns
Books in Amazon:
https://www.amazon.com/s?k=guerilla+marketing&i=stripbooks&ref=nb_sb_noss_2
Its best to explore all financing options, contact First Down Funding to find out what funding your business qualifies for.