How to Use Marketing to Grow Your Business
January 26th 2020 at 3:04pm Published by firstdownadmin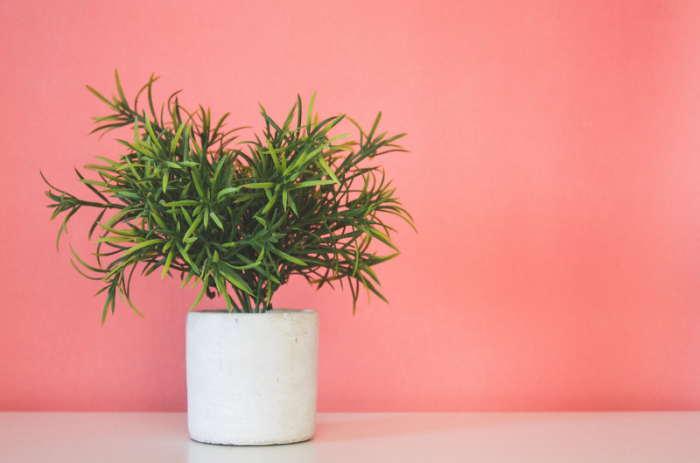 You want your business to grow. You want to increase your audience and entice more customers to come through your front doors. You want to get more partnerships and agreements between other up-and-coming businesses in the community. You want to make enough profits that you can eventually expand, whether that be with a bigger line of services or a new location across town.
This type of growth can be organic, but it will likely be slow and steady. If you want to speed up the process, you're going to need to intervene. That's where digital marketing comes in.
Find out what digital marketing strategies can encourage your enterprise to grow in a short amount of time, and then see how this financial lender in Baltimore can make that happen.
Do Your Research
Before you start brainstorming your campaigns, you need to do some research. Conducting market research will give you answers to important questions like who your target audience is, what their age range is, where they're located and what they're expecting from your business. These answers will guide you through the next steps.
An audience made of young college students living in densely-populated cities will be treated differently than middle-aged parents in rural towns. Use this information to cater to the audience you have and attract the audience you want.
Get on Social Media
Social media is the ultimate tool for connecting with customers. Businesses are doing it droves, and you don't want to miss out on this opportunity. It's easy. It's affordable. And it gives you access to a massive pool of potential customers and future business partners.
What accounts should you set up? The top three platforms in the country are Facebook, Instagram and Twitter. Currently, Facebook brings in approximately 169 million mobile users per month in the United States. Instagram comes in second with 121 million mobile users per month. Twitter has approximately 81 million mobile users. Any business that's planning on expanding its online reach as quickly as possible should think about signing up for these three platforms.
Here are some social media marketing strategies to follow:
Use multiple relevant hashtags to increase your reach
Interact with followers through comments, likes and replies
Encourage customers to interact with accounts by posting product pictures and sharing reviews
Run contests, countdowns and giveaways to inspire excitement and engagement
Prioritize well-shot photographs and videos
Teach Everyone a Lesson
Sometimes customers don't want to feel like they're customers. They don't want to be aware that they're looking at advertising and that you're trying to convince them to open up their wallets. They don't want to be looked at like a marketing target, whether it's true or not.
You will get better reactions out of your customers when you invite them to see how your products can help them, then tell them that they should buy it. One way to do this is to create video tutorials for YouTube or your official website to explain your products or services.
For instance, a retailer that focuses on kitchenware and accessories could simply post photos of their cake decorating sets in the packaging. Or, they could show their audience how to put that decorating set to use, making icing roses or piping a design onto a birthday cake. Now, the customer is interacting with the retailer's content and seeing why they should make a purchase.
If putting together video tutorials doesn't appeal to you, consider starting a blog on your official website to discuss your products and services. Again, a kitchenware retailer could have articles full of recipes and cooking/baking tips. It's a simple and affordable way to approach customers. Plus, blog marketing can be used to increase your web traffic and raise your search engine ranking.
Use SEO to Your Advantage
Search Engine Optimization (SEO) refers to strategies that boost your ranking during online searches. It's a great way to increase your web traffic and to pull ahead of competitors that are dipping into the same audience. A simple search engine optimization move is inserting popular keywords and backlinks into your official website's content. That will push your business's online ranking up higher, getting you more attention.
How First Down Funding Can Help:
Digital marketing can be as affordable or as expensive as you want it to be. If you want to keep the costs low, you can get small business fundings online for small goals like hiring a professional photographer to take good photos of the products or signing onto digital marketing apps that you find useful. This is ideal for short-term goals and smaller budgets.
One of the reasons why First down funding is so helpful for short-term goals is that the approval process is so fast. You don't have to wait for weeks to get approved for your funding. You don't want to put your plans on hold — you want to keep moving forward. All you have to do is fill in the online application and send it in. Within 24 hours, you will hear back about your approval. Within 72 hours, you will have access to your funds so that you can put them to good use as soon as possible.
Now, if you're hoping to get more ambitious with your digital marketing goals, you should consider a long-term funding. Use it to boost your digital marketing campaigns. Hire a marketing firm to research your audience and give you expert advice. Get models, photographers and videographers to create sleek content. Pay for advertising space on other websites and social media platforms.
A long-term funding would have a larger sum designed to stretch out over the years — not just a few months. Click here to find out how you can establish business with a long term funding and what are some of the qualifications for applying for it.
Customers might not find your business all on their own — they need help. They need to see photos on their Instagram feed or catchy titles sitting at the top of their search engine results. When you put the funding and effort into your digital marketing, you can lead the customers right to your website and to your check-out page.