THE MOST POWERFUL BUSINESS WOMEN IN AMERICA
January 18th 2020 at 2:37pm Published by firstdownadmin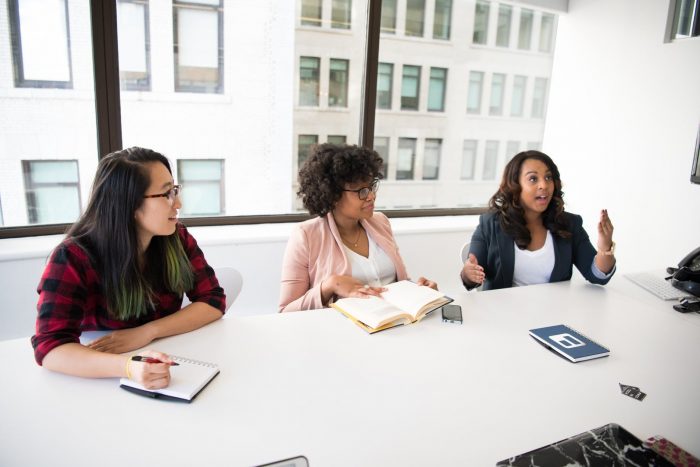 The number of women-owned businesses increased nearly 3,000% since 1972. Not only that but between 2017 and 2018 women started an average of 1,821 new businesses per day in the U.S. Here are other facts:
More than 11.6 million firms are owned by women, employing nearly 9 million people, and generating $1.7 trillion in sales as of 2017.
Women-owned firms (51% or more) account for 39% of all privately held firms and contribute 8% of employment and 4.2% of revenues.
Businesses owned by women generate $3.1 trillion in revenue.
Here are some of the most powerful business women in the USA today to celebrate female success within the corporate world: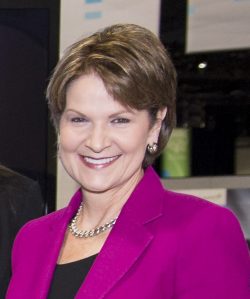 Marillyn Hewson. CEO, Lockheed Martin
CEO of Lockheed Martin since 2013, Hewson has deftly steered the defense company's position at the forefront of security, aerospace and technology.
The F-35 fighter jet program and other development that address modern military needs have helped increase market value to nearly $100 billion.
In 2017, the company pulled in $53 billion in sales, a majority from the U.S. government.
Under Hewson's watch, Lockheed's stock has surged more than 300%.
To remain on the forefront of innovation, Lockheed Martin is developing a supersonic aircraft that breaks the sound barrier without a sonic boom.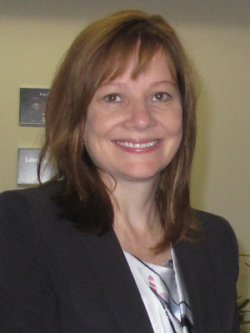 GM's CEO since 2014, Barra has invested billions in electric vehicles, self-driving cars and a ride-share service called Maven.
In November 2019, GM sued Fiat Chrysler over an alleged bribery scheme in bargaining with autoworker unions.
Having earned $21.9 million in 2018, Barra has the highest compensation of any leader of a Detroit Big Three automaker.
GM ranked No. 1 on the 2018 Global Report on Gender Equality. It was one of only two global businesses that have no gender pay gap.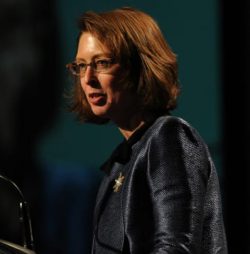 Abigail Johnson. CEO of Fidelity Investments
Abigail Johnson has served as CEO of Fidelity Investments since 2014, when she took over for her father, and has been chairman since 2016.
Her grandfather, Edward Johnson II, founded the Boston-based mutual fund giant in 1946.
She owns an estimated 24.5% stake of the firm, which has nearly $2.7 trillion in managed assets.
Johnson has embraced cryptocurrencies and, in 2018, Fidelity launched a platform that allows institutional investors to trade bitcoin and ether.
She worked summers at Fidelity through college and joined full-time as an analyst in 1988 after receiving a Harvard M.B.A.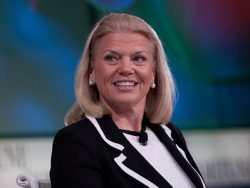 A 36-year veteran of the iconic tech company, Rometty has led IBM's transition to a data company.
Today, half of IBM's $79.1 billion 2017 revenue comes from the emerging, high-value segments of IT vs its legacy software products.
She has put cognitive computing at the center of its strategy for the future and made massive bets on blockchain and quantum computing.
In October 2018, IBM purchased Red Hat for $34 billion, placing the company in a position to compete with Amazon and Microsoft in cloud computing.
But despite this high-priced deal, IBM's stock has fallen 20% in 2018 and posted weak third-quarter results.
Ongoing efforts to keep women in the workforce include extended parental leave, a breastmilk delivery program and returnships.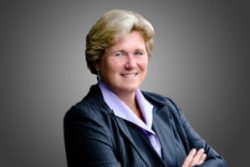 Boudreaux was named CEO of Anthem in 2017. She was previously CEO of UnitedHealthcare, the largest division within UnitedHealth Group.
It's one of the nation's largest health insurers and has completed acquisitions of America's 1st Choice, HealthSun and Aspire Health.
Under Boudreaux's watch, the company is on track to launch its own Pharmacy Benefits manager in 2020.
The Anthem Foundation Awards announced over $53 million in grants to address critical health issues facing Americans.
With her industry experience, she has earned plaudits from peers and Wall Street alike; in the first two years of her tenure, the stock popped 20%.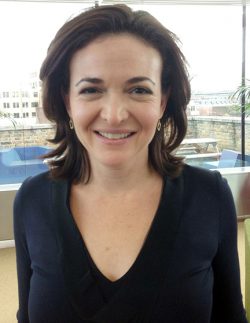 Sheryl Sandberg. COO, Facebook
As Chief Operating Officer at Facebook since 2008, she led the social media company from a $56 million loss to $22.1 billion in profits in 2018.
Her focus on positioning Facebook as a platform for small business advertising helped increase ad revenue by 38% during 2018.
For the past 2 years she has defended Facebook in the wake of the Cambridge Analytica scandal and ongoing data privacy risks for its 2 billion users.
Her reputation came under fire in late 2018 with a New York Times report on her involvement in a plan to discredit George Soros and other critics.
Despite the controversy, Zuckerberg has pledged his confidence in Sandberg's leadership and future at Facebook.