WOMEN OWNED BUSINESSES IN THE UNITED STATES
January 14th 2020 at 1:27am Published by firstdownadmin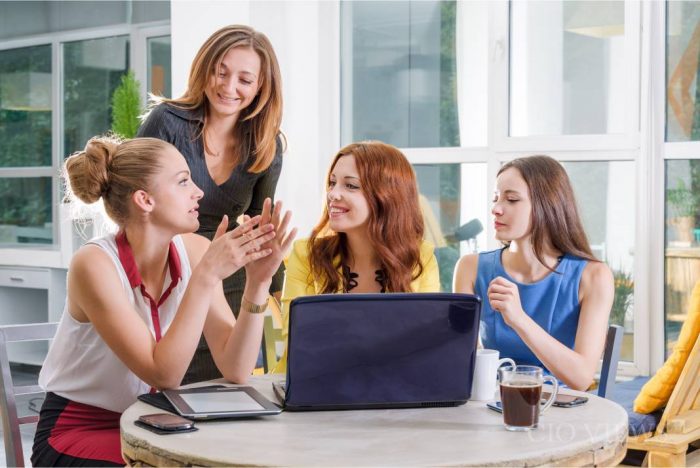 Women are a powerful business force in America. American women are involved in virtually every industry with an unmatched entrepreneurial spirit.
There are a variety of resources designed to help women aspiring to be small business owners overcome hurdles, whether it be a lack of funding, limited education, lack of training and mentorship, and so on. This article will outline those resources so you can find what you need to build a successful business. Let's start with some statistics:
Women Owned Business in the United States
More than 11.6 million firms are owned by women, employing nearly 9 million people, and generating $1.7 trillion in sales as of 2017.
Women-owned firms (51% or more) account for 39% of all privately held firms and contribute 8% of employment and 4.2% of revenues.
Businesses Owned by Women of Color
5.4 million firms are majority-owned by women of color in the U.S.
These firms employ 2.1 million people and generate $361 billion in revenues annually.
Million Dollar Businesses
One in five firms with revenue of $1 million or more is woman-owned.
4.2% of all women-owned firms have revenues of 1 million or more.
HELP AND RESOURCES FOR WOMEN OWNED BUSINESSES:
Women Owned is an initiative from the Women's Business Enterprise National Council (WBENC) and WEConnect International to create a movement of support for Women Owned businesses. Supporting female entrepreneurs and those who do business with them by raising awareness for why, where and how to buy Women Owned.
Any storefronts, websites and product labels bearing the Women Owned Logo have been certified as at least 51 percent owned, operated and controlled by a woman or women by WBENC in the United States and WEConnect International globally.
Amber Grants for Women
The first Amber Grants for Women were awarded in 1998 to honor 19-year-old Amber, who passed away before she could fulfill her entrepreneurial dreams. Every month, one woman is awarded a $1000 grant to help fund her business. At the end of the year, the organization awards an additional $10,000 prize to one of the past years' twelve recipients.
The Amber Grants site also offers resources for looking for women business grants.
Eileen Fisher's Community Partnerships Grants
While the Community Partnerships Grants offered by Eileen Fisher is open only to nonprofits, it is worthwhile for those who are eligible. Consider this grant if your organization focuses on the needs of women and girls. Eileen Fisher offers cash grants of $2500, which can be used for programming, operating expenses, or event sponsorship. Occasionally, winners may receive a $250 gift certificate for in-store use.
The InnovateHER Challenge
The InnovateHER Challenge is an opportunity for entrepreneurs to win funds by showing off their products and services that have a positive, measurable impact on the lives of women and their families. These are products and services that are not quite on the open marketplace yet, but need a bit of help to meet their commercialization potential.
Cartier's Women's Initiative Awards
The Women's Initiative Awards are open to female entrepreneurs "in the initial stages of development, in any country, of any nationality and operating in any industry." The goal of the program is to help high-potential women take their early-phase businesses to the next level.
TRAINING & MENTORSHIP FOR WOMEN-OWNED BUSINESSES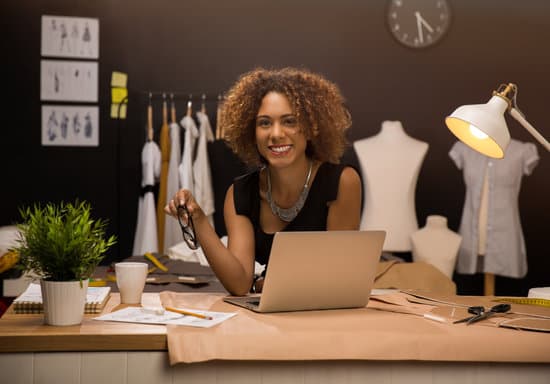 Money is not the only resource you need to launch and sustain a business. You will also need to invest in yourself and your staff, if you have one. There are many ways to go about this, including (but not limited to):
Online courses
Webinars
One-on-one mentorship
Community gatherings
Networking opportunities
Here are a few places to seek out learning opportunities aimed at women-owned businesses.
NATIONAL WOMEN'S BUSINESS COUNCIL
The National Women's Business Council (NWBC) is an advisory committee that assists women entrepreneurs via:
Publicly-available datasets
Research on and engagement with current issues
Resources specially curated to be of interest to women entrepreneurs
THE 8(A) MENTOR-PROTÉGÉ AND 7(J) MANAGEMENT AND TECHNICAL ASSISTANCE PROGRAMS
If what you need is mentorship and assistance with growing your business, the 8(a) Mentor-Protégé Program is a program designed to pair you with a mentor and get you the help you need].
THE NATIONAL ASSOCIATION OF WOMEN IN CONSTRUCTION (NAWIC) SCHOLARSHIPS
The NAWIC Founders' Scholarship Foundation (NFSF) offers awards to those interested in either trade school or university education. More specifically, if you are interested in the construction field, you may consider applying to the NAWIC for one of its scholarships. Awards range from $500 to $2500, and they can be used to pay for construction-related programs.
---
Other resources
US WOMEN'S CHAMBER OF COMMERCE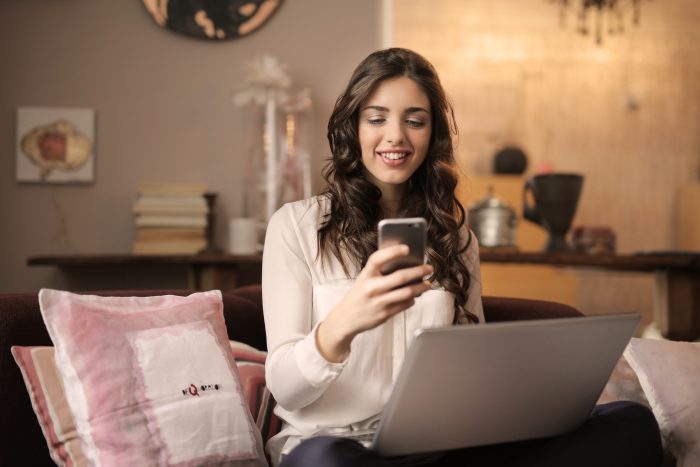 The US Women's Chamber of Commerce, whose stated goal is "advancing and protecting women's economic priorities" works with and works for its members to help them grow successful businesses. Women's Chamber of Commerce does this by:
Assisting its members with accessing and securing governmental contracts
Advocate for policies fostering a favorable economic environment for women
Fostering mentorship and education opportunities for women
As a member of the Women's Chamber of Commerce, you will receive many benefits, including access to meetings and events and publicity.
LEAN IN
If you have not been living under a rock for the past couple of years, you will have heard of Facebook COO Sheryl Sandberg's book, Lean In: Women, Work, and the Will to Lead. However, what you might not know is that there are local groups (called Circles) where women can get together for community and fellowship, mentorship, and learning. Check to see if there is a Circle near you!
THE OFFICE OF WOMEN'S BUSINESS OWNERSHIP
If you are not sure where to start looking for help, you might consider reading through the website of the US Small Business Administration's Office of Women's Business Ownership.
THE 8(A) BUSINESS DEVELOPMENT PROGRAM
The 8(a) Business Development Program was launched to level the playing field for small businesses owned by those who are socially and economically disadvantaged. The US Government aims to award at least five percent of all federal contracting dollars to such companies, and the 8(a) program assists with this mandate.
WOMEN WHO STARTUP
Women Who Startup is a learning platform for female entrepreneurs and innovators around the world. In addition to the learning opportunities provider, Women Who Startup acts as a platform for collaboration and networking.
ADVOCACY GROUPS
In addition to the groups we have mentioned above, you may consider becoming affiliated with one or more of the following:
FUNDING SOURCES FOR WOMEN OWNED BUSINESSES: