All of the Essentials for Opening up Your Online Store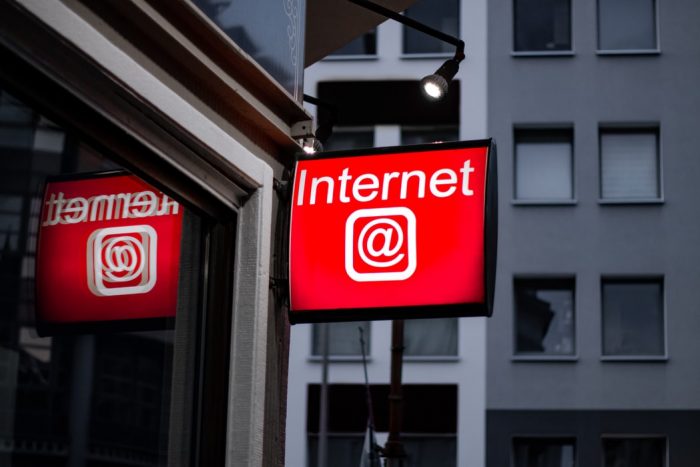 Ecommerce is the way of the future. Entrepreneurs don't have to hunt for a storefront to rent out every month. They don't have to wonder if they've picked the right location, or if they're going to be in a dead-zone for customers. By starting up a store online, they can circumvent those problems and reach people all over the world.
If you're planning on opening up your own online store, you have to think about these essentials:
Get the Basics
You won't have much of an online store if you don't have consistent online access. You will want a reliable computer and a secure internet connection before you start planning details with inventory and shipping.
Register Your Business
The next thing that you will have to do is go through some paperwork. Register your business's name with local and state governments and get a federal tax ID. You should also take a look at the U.S Small Business Administration's guide to federal licenses and permits and their guide to state licenses and permits to see what you need to apply for.
Find the Right Host
Web hosting companies allow your online store to be accessed by anyone browsing the internet. So, you're going to have to pick one as soon as possible. Many web hosting companies streamline services to register your domain name for optimal brand recognition and search engine positioning. That way, shoppers will have an easy time finding you.
Design the Store
When you get a brick-and-mortar storefront, you have to spruce it up before you open your doors to customers. You wash the windows until they're sparkling. You add fresh coats of paint and décor on the walls. Whatever helps the store look inviting, exciting and completely on-brand.
Once you have the bare bones of your website created, you need to do similar design tricks to keep people exploring your inventory and reading your updates. There are website builders that will let you design and organize your online store without having to learn manual code editing. So, if you don't have a background in tech, you don't need to worry about your website looking half-finished. Most builders will have pre-set themes, layouts and images that you can use to decorate the homepage in a flash.
If you would rather not pick up a pre-made theme, you should think about hiring a graphic designer to do the job for you. A professional touch could really make your store stand out.
Get Funding
Even if you're skipping expenses like rent and utilities, you need to get access to considerable capital to get the store running. You will need it to pay off vendors, stock up on materials, arrange shipping and more. A good option for this new venture is an all in one business funding because it's a quick and easy way to access financial support. You can get approval for your online application within 24 hours.
These are some of the other qualities that make this funding option useful:
Flexible repayment policy
Low-interest rates
Premium fees
If you have any questions or concerns, you should click here for the small business funding 101 — you will learn how much funding you are eligible for and how to complete your application.
Get Your Supplies
Once you have your funding, it will be a great opportunity to collect your supplies and build up your inventory. Unless you're making homemade items, you will need to connect with vendors and establish trade lines. You will also have to think of where you will store and ship the inventory. Will it be at home? Will it be in a rented facility? Or will you be hiring a drop-shipper to do it for you?
Think about Shipping
Shipping is going to be a big part of your life as an online retailer. You will have to think about finding the right packaging materials, tracking your orders and finding the savviest deals with courier services.
You will also want to make sure to set up a strong product return policy. The National Retail Federation found that Americans return billions in merchandise every single year. No matter how hard you try, you're going to get product returns. But, you can follow certain steps to reduce the number of return requests:
Pick safe packaging so that products never arrive damaged
Send out confirmation emails to customers to double-check if they wanted that specific product
Post descriptive specs of the products
Post multiple product pictures from different angles
Link to product reviews
Prepare for Digital Marketing
The internet is full of retailers from around the world, so you need to have a strategic digital marketing approach if you want to reel in customers and get them to order your products. The most affordable way to market your business to your target audience is to use social media platforms to promote your brand and encourage online shopping. Think about starting accounts on Twitter, Facebook, Instagram, YouTube and even LinkedIn.
You can always be more ambitious with your digital marketing approach. Maybe you'd like to have targeted ads or maybe you want to create a viral video. If you're planning a bigger marketing campaign, there are working capital funding for small businesses that are perfect for this type of short-term purpose. A little bit of funding can go a long way.
Give Us a Call
No matter how prepared you are, you're going to have questions before you launch your store. You can contact First Down Funding whenever you have questions or concerns about your business funding and your ambitions that hinge on financial support. Call us toll-free at (866) 644-1353 or send us an email at info@firstdownfunds.com.
With a few clicks, you can start your online store. You can register your business, find a web hosting company and get your official domain name. You can use a website builder or a graphic designer to lure in curious shoppers. And once you apply for funding, you can do just about anything you want to get your business off the ground.