How Restaurants can Invoke the True Spirit of Halloween
October 30th 2019 at 3:12pm Published by firstdownadmin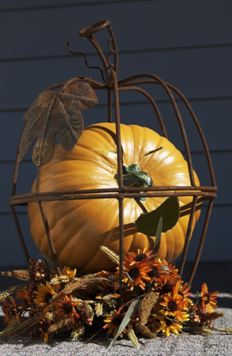 From prepping costumes and running around in them for trick or treats, to attending a holiday bash at your favorite restaurant, Halloween offers a lot of fun for literally everyone. While there is a lot to enjoy from Halloween for the common individual, we think that businesses can leverage this opportunity to make gains as well. Restaurants stand a good chance here to make Halloween all about festivities and deals by having the right details implemented within their outlets.
Halloween marketing can be a good way for your restaurant to come out as a people's brand in your given locality. You can step up to the challenge and make sure that the festivities are followed at all times, and that everyone gets to become a part of them. All restaurant owners want to make sure that their place ends up being the go-to spot for most families, which is why they can follow the following Halloween themed tips:
Offer Tickets With a Purchase at a Given Amount
Halloween is host to plenty of crazy parties, community events and a lot more. From haunted house tours to local ghost hunts, children and adults alike are a part of numerous events happening around town. As a restaurant, you can become a part of the culture surrounding Halloween, by giving your customers tickets for these special events.
How do you make this work? You can either give tickets on a specific purchase, or you can gamify the experience and make customers partake in a specific game.
Most restaurants follow the former because it is more convenient and easy to manage. Any customer who buys food costing more than $100 let's say, would get a free ticket for any one of these events. This is an amazing way to get the attention of your customers and to make sure that they are all hooked up with you.
Customers will definitely want to spend more with you, so that they can get the tickets as an added advantage. This is a good method for your restaurant to stay relevant in this season and to make sure that your customers get a return on the amount they invest in eating food from your restaurant.
Make Some Seasonal Delicacies
One of the best Halloween tips for restaurants is to whip up some seasonal delicacies and to make sure that Halloween spirit is well alive and kicking inside their restaurant. A restaurant can get the most out of Halloween season by organizing seasonal delicacies and making them a part of the menu. If you have any seasonal delicacies in your mind, now is the time to work up on them and to make sure that they are made to perfection.
Halloween is all about pumpkins, so make sure that the menu items you add to the list have pumpkins mentioned somewhere. Also make sure that your customers get to enjoy the seasonal delicacies without any problem whatsoever. They should be told what the delicacies contain and why they are best suited for their interests.
However, new items cannot just be added randomly to the menu, as you also have to take into consideration the cost of the machinery and the process that goes beyond them. You can get a small business funding from a private funder to stack up on the right machinery and to make sure that you have all ends covered.
A merchant cash advance can also suit your needs, as it is focused on an easy repayment plan that businesses can easily follow.
You can also add fancy desserts and other sides to the menu, so that customers can be a part of the Halloween spirit, without compromising on what they actually want to have.
Make Room for Murder Mysteries
We understand that not every restaurant has the kind of space to make room for a murder mystery, but you surely can make something like an escape room to keep visitors enthralled. Utilize the limited space you have to evoke the true essence of Halloween in people.
Allow them to rush around looking for solutions to the mysteries and create that hysteria that is so common with Halloween.
Throw a Costume Party
You can follow the easier and more profitable route of a costume party as well. Costume parties are quite the rave during Halloween season, and you can utilize their full potential by hosting one within your premises as well. A costume party would surely get you the required audience, but you can be on the safe side by making sure that you offer people wearing costumed a specific discount. This discount will help people towards you and will get you the audience you desire.
Also, if you want to further spice up your costume party, you can add a theme to it. Adding a theme would mean that your costume party would have an even better attendance of people willing to be a part of it.
Love and Show Pumpkins
Halloween is all about and loving and showing off pumpkins. You need to tell people just how much you love pumpkins and how you have them literally everywhere in your restaurant. Within the holiday season there is no such thing as too many pumpkins. You can also start selling some pre carved pumpkins to get in an extra cash flow running for increasing working capital.
If you have the time and resources you can also customize your current menu to show pumpkins and how glamorous they look when designed well. In short, be open towards using pumpkins literally everywhere.