How to Get Commercial Funding in Baltimore
October 25th 2019 at 4:32pm Published by firstdownadmin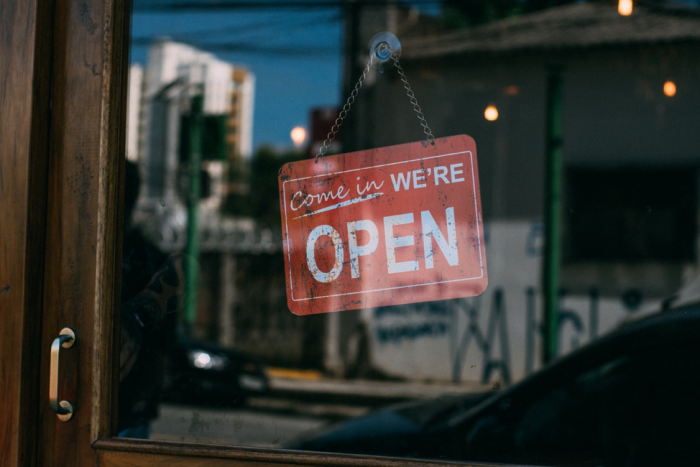 Baltimore, Maryland, is an expensive place to run a business. Any owners that are struggling to keep their doors open with profits alone will appreciate the opportunity to apply for commercial funding. Find out what the funding option can do for your business and how you can get it.
Business in Baltimore Can Be a Challenge
Maryland is known for being a challenging place to open up a business. It's one of the most expensive states in the entire country, coming in seventh place out of fifty. It sits in one of the top seats because of the high cost of living and high tax structure. Naturally, business owners are going to have to pay big to keep up with these basic demands.
The city of Baltimore introduces even more barriers for businesses. The rent is high. There is poor access to education and support, so owners are often lost whenever they need financial advice or professional training. If you're new to starting a business, you can feel completely on your own.
The city has a high crime rate, which can make owners worried about their safety and the security of their business. It has an F letter grade when it comes to crime on the Cost of Living Index with an estimated 42,650 reported incidents in total. A significant percentage of these crimes are property crimes like burglary and theft. Owners may need to consider expenses for additional protections like security systems, cameras and insurance.
Even if the owners don't deal with any violent or property crime, they're still affected by the negative statistics. These crime statistics make customers worry about shopping in certain neighborhoods, which means a business could be in trouble for having the "wrong" location. The Baltimore Sun reported that multiple downtown retailers have moved or shut down because the fear over crime leads to slow foot traffic.
And Baltimore businesses deal with some of the same problems as struggling businesses in other cities. Smaller retailers are passed over for big businesses with name recognition and competitive prices. Customers turn to the convenience of online shopping instead of browsing through storefronts. Emergencies and unexpected repairs can eat up an already-tight budget.
All of these factors influence a Baltimore business's ability to stay afloat. Owners have to spend more to match the high cost of living, tax rates and security needs. They have to contend with the possibility of fewer sales because of poor customer turnout. And of course, they have to flounder without a support system when they realize that without help, they will have to close their doors.
That is unless they go to First Down Funding.
What Can Commercial Funding Do?
Commercial funding can give a business a bit of financial support when it needs it most. The boost can give you an opportunity to get back on track so that you can go back to relying on profits. As a business owner, you should consider applying for commercial business fundings to gain stability and even achieve steady growth.
You can use this funding for a long list of reasons. If you only need it in the short-term, you can use it to deal with emergency costs like equipment breakdown. The funding can help you take care of the repairs or replacements immediately.
For instance, a pizza parlor needs their pizza oven to be working if they want to feed customers. When the oven breaks down, the owner can apply for the funding and get it fixed as soon as possible. They don't have to close the entire parlor for a long time to deal with the emergency.
Other short-term uses for commercial funding:
Clearing debts
Purchasing inventory
Making small investments in infrastructure
Increasing advertising and marketing
Dealing with drops in cash flow
If you're planning for the long term, you can apply for commercial funding to hire more staff. The supply can help you support these new employees through training and payroll. Your employee retention will be high if you give them a fair paycheque and guarantee that it arrives on-time every payday. When payroll is unfair or inconsistent, staff members will look for employment opportunities elsewhere.
Other long-term uses for commercial funding:
Diversifying inventory
Adding another department
Making large investments in infrastructure
Purchasing equipment
Expanding the business
Why Is It Better Than Going to a Bank?
We finance companies in Baltimore that traditional financial institutions aren't likely to support. Banks have high standards for providing any form of business funding. They want owners to have long operating histories and high credit scores. They want owners to have high-value assets to use as collateral. And they want the business to be in a low-risk industry. Popular industries that are considered high-risk are retailers, restaurants and bars.
If you're not considered a stellar candidate, you will likely have your funding application rejected by the bank. Here at First Down Funding, there are options available for business owners with no high-value assets, shorter credit histories and bad credit scores. High-risk industries aren't off-limits. Essentially, owners don't have to worry about asking for help and getting turned away.
Another reason why you will want to avoid taking a chance with the bank is that it's slow. It can take weeks to get through the application process and to find out whether you're approved or not. And if you managed to squeeze by with an approval, then you have to wait even longer to get the funding.
You'll be happy to know that the First Down Funding advantage is a swift approval and funding process. You can get your approval on the same day that you sent in your application. And then, you can access that approved funding within days. There's no waiting around.
Apply Online
If you're a Baltimore business that could use some extra commercial funding, you should fill out an application online. You'll hear from a funding specialist right away about your approval. And soon enough, you'll get the funding that you need. Within days, you'll understand why so many people convert 3rd & 10 to first down and funded for the sake of their small businesses.
There are lots of factors that make Baltimore, Maryland, a challenging place to own a business. If you need some financial support to make sure that your place stays open — and even to make sure that it flourishes in the future — then you should apply for commercial funding right away.