Finance Fundamentals That Every Business Owner Has to Keep in Mind
October 17th 2019 at 11:39am Published by firstdownadmin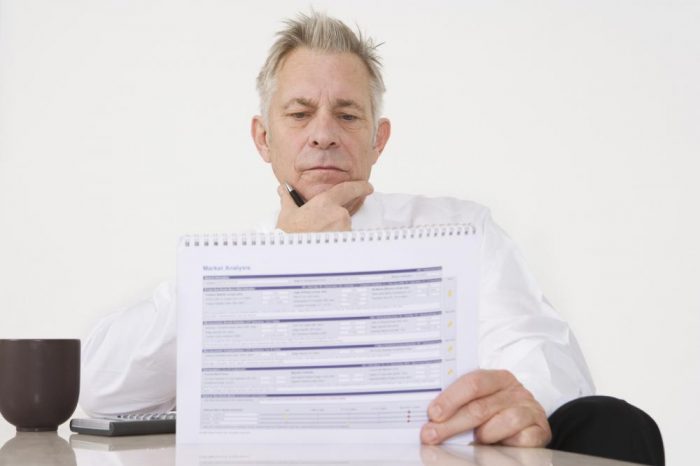 The American Dream has changed drastically over the past few years. Gone are the days when people would want to get a home, a car in the garage, and a chicken dinner by working 9 to 5. People now realize that there are more gains on offer by running a business, so they are up for having a fair crack at that opportunity.
While there are multiple fantasies that people have from running their business, the reality is a bit different from the world of make-believe. While small business entrepreneurs are considered to have a relaxed and comfortable lifestyle, the reality for them is a bit different. Small business entrepreneurs are supposed to handle multiple things, which include looking after marketing, operations and the finances of the business.
Not many entrepreneurs are mentally prepared about handling the financial responsibilities of a business when they first start operations. They do not feel the need to balance budgets or orchestrate expenses, as all of their attention is currently fixated on the end goal they have in mind. However, while we believe that you aren't well versed with the financial intricacies, we expect you to have a firm understanding of financials for running a business.
Financial literacy is a must for any entrepreneur before he or she starts to run a business. The financial literacy of an entrepreneur can safeguard them in the long run from financial shortcomings such as bankruptcy and a lot more. You need to take your time to become financially literate before starting a business. Once you start your business, your financial literacy is going to be everything for you. You need to make sure that you are taking the best steps for your business and aren't making any errors in judgment.
While some business owners are lucky enough to graduate college, some of them aren't. Hence, you might be starting a business without formal education or basic management skills.
If you don't have a formal education in finance or running a business, we believe that you should look to compensate for this lack of knowledge by reading up on resources online. Resources like this article can prepare you for what is to come as you start your journey of starting your startup.
Very soon, your entire life is going to be about managing finance and what comes along with it, which is why you need to make the right decisions for your future. This article, in particular, gives you a birds-eye view of what would be required of you from the financial front as a business manager. You need to understand how financial responsibilities should be met and what you can expect from your business while running it.
Follow all these financial fundamentals to come on top of your business and to help your business in achieving the success you plan for it.
Separate Business Funds from Personal Ones
This is the first and perhaps the most important rule of the game. You need to understand the importance of maintaining separate financial profiles for both your business and personal finances. If you want to achieve success in the world of startup you should make sure that you don't miss both your personal and business finance together.
We have seen plenty of small business entrepreneurs starting their own business, only to mess their finances up with those for their business. This is not advisable at all.
The most important reason why you should want to keep your expenses away from the office expense is to keep a check on numbers and figures related to your business. You would want to know just how much you're spending on your business and just how much you're getting through it. These finances can only be tracked if you maintain a separate profile or account for your business and a separate one for your personal use. You shouldn't be mixing the account for your business with the account that you have for your personal use. None of the expenses that you incur for your business should be paid through the personal bank account.
Also, you shouldn't pay any of your dues through your business bank account. If you plan to take your money out for personal use, you should pertinently record it in the business books as owner drawings. This would help maintain your books and would make sure that the integrity of your books cannot be questioned at all. You would also be able to ensure that you get the best possible outcome from the entire process.
Secondly, you should look to keep your business expenses separate from your expenses, because you want to keep a balance on just how stable your business is. If you keep mixing your business finance with your personal finance, you will soon encounter a time when you realize that you have been eating up your personal finance as well for the funding. No business can come back from such a conundrum.
Thirdly, you should look to maintain a separate credit profile for both business and personal use. You need to realize that a credit profile determines your ability to pay back funding if need be. Hence, you must maintain your profile with a stringent check. Once you have invested money inside your business, it is no more your money and it is considered necessary that you consider it in the manner that is required of you. If you want a credit to be funded for your business, you should look to get it in the name of your business. Build a credit profile for your business that is separate or considered in a separate context than you. A good credit profile can come back and help you in getting a small business funding for your business when the need be.
Remain Frugal
You have to remain frugal once you start your business and keep your costs as low as you possibly can. Business owners can dig deep into a hole if they don't take care of the financial responsibilities of your business, including the right to remain frugal at all times.
By being frugal we meant that you should think all expenditures twice or more than twice before partaking in it. You wouldn't want to go for a poorly thought out expense which can end up damaging the cash flow of your business.
You would want to take care of your business's finances in numerous ways. Here we mention some of the methods you can follow to make sure that the finances of your business are kept safe without any interference from any third party.
Follow these tips and make sure that your business is on the way to success, without any hiccups as such.
Buy Carefully
First off you need to be extremely careful with what you buy so that you don't get your hands on the wrong item. You should always make sure that you only buy the best items for your business at the best prices available.
Most entrepreneurs get blown away by the prospects and are unable to keep a check on the finances for their business. This is a kind of situation that you should look to avert at all times when it comes to running your business in the best manner possible. You should make sure that you remain extremely vigilant and careful while selecting the supplier for your goods. If you're manufacturing goods, then you should make sure that the supplies are coming from a business that has your best interest in mind.
A supplier that isn't true to you would end up giving you the wrong supplies while damaging the rapport of your business. And, we all know that if you acquire products or raw material for an inflated cost, you will have to sell the finished product at an inflated cost as well. If you're selling your goods for more than what the market rate is, you will end up missing out on the chance to increase your customer base for the future.
Make a Budget
A budget can help you reduce your costs. Many businesses that go for impromptu expenditures rather than expenditures that are planned for previously happen to have greater expenditures. You should plan all of your expenditures before time so that there aren't any discrepancies in the result that you get through them.
A budget can also act as a source of direction for your business in the time to come. The budget will help guide you about the steps you should take for the success of your business and the steps that you shouldn't take. If you keep taking the right steps, you can surely achieve a lot of success for your brand. With a budget, you can be sure about the financial safety of your brand, because you can track expenditures as they happen so that you can take preventive action if the expenses are going a bit high.
The tips that we mentioned above can surely help save your costs for you while helping your business to grow and become the force that you want it to become.
Consider the Future
When it comes to business finance, only those entrepreneurs that have their eyes on the future can succeed. You should have your eyes fixated on the end goal if you want to achieve success in the business you are starting.
If you don't consider the future while taking financial decisions for today, then you surely won't be able to achieve success in the manner you want. To illustrate this through an example, let us imagine that you want to buy new machinery for your business. You only have limited cash with you, which you invest in full within the purchase of the machinery you are buying.
Now, you will probably encounter a cash crunch if you aren't being reasonable about the expenses that you will encounter in the future. You need to remain prepared for the expenses that will come your way in the future. Buying an asset isn't going to exempt you from meeting all of the expenditures that come in the future.
An entrepreneur who has a formal education in business would understand just how important it is to keep an eye on the future during all your business decisions. You seriously cannot think of taking a step forward without maintaining a check and balance on the future readiness of the business.
If you feel that a particular decision can have a lasting impact on the future of your business, then you should look to delay it.
Improve Cash Flow
Your cash flow statement is one of the most important parts of your business. The cash flow statement measures the flow of cash inside and outside the business and shouldn't be taken lightly at any cost.
Before we delve deep into the importance of managing your cash reserves properly, we first need to clarify how important cash can be for your business. Cash is the life and soul for your business and you should make sure that the required amount of cash is deposited into the account for your business. If you fail to have enough working capital, your business would fail to meet the expectations that you have planned from it and you wouldn't be able to meet expenses.
All the operational expenses that you have for your business are paid for through the cash within your bank account. Now, surprisingly enough most business owners end up confusing the profits they make with the cash they have in hand. Your profits or revenue for that matter has nothing to do with the cash you have in your hands. You could be making a lot of money in profits, but all of that wouldn't amount to much if you're unable to stack up against your cash reserves. Despite the number of deals you close in a given period, if you're not generating enough cash from these agreements, you'll head towards liquidity crunch.
Many times businesses are doing well when it comes to the revenue they are generating and the sales they are closing, but all of that doesn't matter much, because they aren't getting sales revenue in the form of cash from their clients. A high list of account receivables isn't good for your business and you would want to keep that figure down to as low as possible.
Your account receivables define just how much of the revenue you are making is down on credit. Credit sales can be good for acquiring customers, but too many of them can be hard to handle.
Hence, you need to treat your cash as a separate figure to profits and can do so by maintaining a cash flow statement. While the statement of profit and loss is for deciding the success of your business about the profits you are making, the statement of cash flow can help determine just how well you are doing when it comes to maintaining cash.
Your cash flow statement should be maintained and checked at all times to make sure that there are no discrepancies as such present inside this statement. All the cash coming in and going out should be recorded. Additionally, you can also set up forecasts for the cash flow statements you have. Forecasts will help you predict just how you need to go about prepping your business for better cash flow in the time to come. With such forecasts, you can get better results for cash management.
Be Intelligent with Funding Options
Business funding isn't just an endeavor that you will have to undergo when everything goes south. Small business owners happen to take small business fundings even when things are going perfectly smooth for them. You need to realize that your business needs to grow with time, which is why you should be receptive to funding and the opportunities that it brings for you.
While businesses used to consider banks as the only plausible option for getting the right funding, their options have significantly grown now. Businesses can now get their funding from multiple avenues that they deem feasible for the job.
Many private funders have started operating online to help businesses with getting a good financial funding at reasonable rates, without any delays. Banks would previously take a lot of time during the qualification process, where your papers would be gauged and an understanding would be made based on which course of action is to be deemed best for you. Online private lenders are a lot quicker with their processes and recognize your needs and situation when you opt for a small business funding. You aren't in the best conditions financially, which is why you need all the documents to be authenticated as quickly as possible.
When it comes to funding options we believe you should become savvy and should look for lesser tried options that come with innovative repayment plans and details. Options involving the bank and other established institutions should be ditched altogether because you do not have the time for them.
Savvy funding options you can go for include:
Merchant Cash Advances: Merchant cash advances are famous within providers for the easy repayment plan they provide. You can get a decent cash amount as part of this advance, which you can utilize for whatever purpose you have in mind. The repayment plan is extremely simple as it requires you to pay back in the long run by getting a small sum or percentage deducted from the revenues you make down the line.
Small Business Funding: A small business funding from a private funder can be available at convenient rates with a high approval rate. Your credit rating is used for factoring the rate that you should pay for repaying the funding. The funders make sure that you're given the sum that you require from the job.
Business Line of Credit: This fancy funding option is a good way to handle all cash flow options. It works much like a credit card does for your financing.
These financial funding options can help you save money and time as you look to acquire funding for an upcoming plan.
Learn How to Read and Interpret Financial Statements
The financial statements you prepare for your business make up the financial report card for your brand. These financial statements help you in pinpointing whatever flaws you need to take care of and how you should go about rectifying them.
But, to work on these flaws you should be able to read and interpret them. Even if you haven't had the required education in finance, you can easily study the different financial statements and what they tell you about the financial positioning of your brand.
A brief introduction to get you started for your business is below:
Balance Sheet
The balance sheet lists the assets, liabilities, and equity of your business. The basic accounting equation of Assets = Liabilities + Capital should be met through the balance sheet. Make sure to list down your balance sheet items properly.
Income Statement
The income statement, which is also known as the statement of profit and loss, lists down all revenue expenditures for the year. The statement is divided into two sections: the cost of goods sold and other operating incomes/expenses. An income statement is necessary for determining the profitability of your business. The statement also provides an overview of your operating, administrative, and miscellaneous expenses for the year.
Besides the two above-mentioned statements, you should also have an eye on the general ledger and the cash flow statements. Once your company has grown substantially, you may also need to prepare and maintain a statement of changes in equity. Maintaining and interpreting all of these statements is a must for success as an entrepreneur.