Tips You Should Follow for Marketing to Different Generations
October 4th 2019 at 9:37am Published by firstdownadmin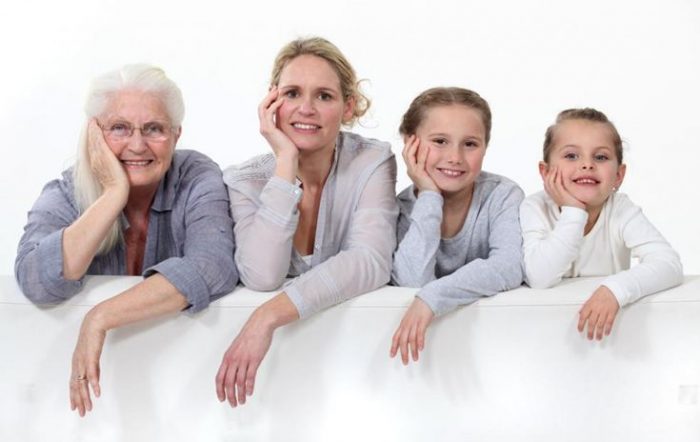 A lot has been said and spoken about marketing to different generations. Marketers of today realize that they cannot mass-market their product in the same manner for all people and should realize the demographics at play, before spreading forward their message. To make sure that all markets are being captured, marketers have come up with techniques to market their products for different generations.
Over time, we see numerous generations around us with their characteristics and attributes. Every generation that comes has a unique buying behavior and spending pattern. To best cater to their needs and their buying behavior, marketers ought to study all generations in full, so that better decisions are made.
As a growing brand and a small business owner, you would want to identify the generations that you are selling to, and what you can do to increase the scope of your selling experience.
All the generations that we have currently in the market are important for your brand. You need to capture that value through the right marketing techniques aimed at that specific generation.
Before we get to the tips we have on offer, we would first like to study the generations present in the market currently. You need to see your options carefully before you start marketing to them with all your might.
| | | |
| --- | --- | --- |
| Name | Year of Birth | Age |
| The Silent Generation | 1925 – 1942 | 76 – 93 |
| Baby Boomers | 1943 – 1964 | 54 – 75 |
| Generation X | 1965 – 1980 | 53 – 38 |
| Millennials | 1981 – 2000 | 18 – 37 |
| Generation Z | 2001 – 2015 | 4 – 18 |
With all the basic information related to these generations cleared in the table above, we now head to studying these generations in full, with the marketing tips you can follow while selling to them.
The Silent Generation
The Silent Generation is the oldest generation of consumers today and comprises people born from 1925 – 1942. This generation most comprises of grown adults and people aged between 76 and 93.
The Silent Generation can be marketed through a traditionalist approach. This generation values their comfort zone and looks for products that fall within their values and their comfort zone. While this generation mostly comprises of old citizens, these people don't want to be referred to as old.
They aren't tech-savvy and have their unique buying behavior in brick and mortar stores. The Silent Generation isn't comfortable with using the internet for shopping online. They fail to grasp the use of online shopping and prefer shopping from brick-and-mortar stores.
Traditional means of marketing are best suited for them. You can send printed pamphlets or run ads on the television to grab their attention. They have a longer attention span and can receive lengthy messages without wanting to change channels.
Print mediums would always be the most recommended source of marketing to them, because of the feasibility that it provides to them. Senior citizens from this generation grew up in the era of the newspapers, which is why nothing appeals more to them than print media.
When addressing them through printed material, you should take care of the following tips:
Use the right greeting meant for them. Make sure that you are polite in addressing them and don't take a casual route.
Make sure that your printed material has a large font. Age has caught up with many people in this generation, which is why they cannot see that well.
Use a professional language when communicating with them. Do not try to be casual, as we have already warned above.
Make sure that you use no slang and don't go for sex appeal.
Mention a phone number that they can call on, rather than listing a website for them to visit.
Use Nostalgia as much as you can. Nostalgia is the single biggest feeling present within them and will surely kick in to help you in getting your revenue.
Baby Boomers
Born between 1942 and 1964, Baby Boomers once used to be the largest generation present within the United States of America. However, a recent survey by the US Census Bureau has revealed that Baby Boomers have now been overtaken by Millennials as the largest generation of people alive.
Boomers offer a lucrative selling opportunity for marketers, as they have money to spend and have time on their hands as well. Most of these people have retired or are about to retire and have their life savings to splash on goods. They were hard workers and were quite revolutionary and active during their early years. They have built their wealth through hard work, which is why they are looking for means to protect and spend their hard-earned money.
Baby Boomers were the first ones to enjoy computers in the workplace, which is why they have a relatively better experience with technology. However, the world of smartphones and online shopping is an alien concept to them. Smartphones are used by many, but they aren't tech-savvy enough to dig deep inside their phones to find the functionality that they boast of.
Baby Boomers happen to appreciate both traditional and 21st Century approaches to marketing. Regardless of the style of marketing you use to get to them, you will get good feedback if the following tips are followed:
Baby Boomers appreciate the use of face to face conversations for marketing. Baby boomers were firsthand viewers when it came to the drastic change in society from face to face communication to communication through technology. Baby Boomers saw this change happen in front of them, which is why they appreciate the importance of face to face conversation in their daily life.
They are more prone to read marketing material from brands that they recognize. They aren't loyal to brands, but they do tilt in favor of those that they recognize.
If you're marketing to them through content, make sure that your content is well written and comes without any hashtags or slangs.
Baby Boomers happen to be bargain buyers, which is why the best way to lure them in is by offering bargain prices on products that look expensive.
They aren't as nostalgic as the Generation before them, but some appeal to their younger days would surely pay a dividend. You can refer to their younger days as "the good old days" and can pull them over for a sale through this technique.
Since they have spent a good part of their life working hard, they are now aware of their lifestyle and want to improve it for the better. You should help them improve their lifestyle through your product offerings.
They know and understand how simple levels of technology work. They are mostly connected to the internet and use phones.
They will appreciate if you use printed forms of marketing with them. This is another generation that has grown up in the era of newspapers, which is why they can be targeted through print media than any other form of media.
Give them your phone number when you communicate with them and make sure that you have real people who answer the call at the other end. They love conversing, so you can use that as a bait to get their attention.
Baby boomers present a good selling opportunity and have more resources to spend on your products.
Generation X
Born between 1965 and 1980, Generation Xers were previously known as the generation that slacked. They were popular in the demographic world as people who never tried their best and slacked in more than one instance.
When we look at this generation currently, we find people with the most buying power. The oldest in this generation are now almost reaching their retirement age and the youngest members are mostly well-settled in their careers and making enough to keep the fire in their stoves burning. Marketing to Generation Xers has its benefits as you can get to benefit from their wealth as well.
While they are at the peak of their buying power and have more consumer needs, the wealth they have does not compare with that of the Baby Boomers. Baby Boomers aren't in debt, but many of the Generation Xers face huge amounts of debt to their name.
Generation Xers remember the world before the internet but are slowly and gradually coming to terms with technology and social media. They don't use social platforms that often, but have an eye on them for tracking friends and contacting colleagues.
They aren't ready to tilt towards brand loyalty. Well, they do recognize brands and shop from them, but seldom stick themselves to one brand only. Generation Xers are also considered a significant part of the market because they have growing children as well. These children are mostly dependent on them, which presents a good opportunity for marketers to market to them and expand their scope.
More often than not, Generation Xers fail to get the same attention that Millennials and Baby Boomers get. Brands tend to forget about them, which is why this is a market that you should put special emphasis on. When marketing to them remember their key characteristics and use them in your marketing techniques for the best results.
Some tips you can follow for marketing to them include:
Generation Xers do not want to read a lot of content. You could have guessed by now that Generation Xers happen to be slackers, and their attention span isn't much to talk about. So, if you give them copious amounts of content, they will surely not waste time trying to read into the details.
They first saw the use of email and have come to terms with emails being used as the official form of marketing. Email marketing can hence be used as a means to get to them.
Additionally, the older members within this generation also happen to like mail. If you send them promotions or coupons through email, they will surely react favorably.
Since their buying power is questioned by the debt on top of their heads, generation Xers happen to like rewards and royalties a lot. They will pick and choose a brand purely based on whether they are being offered discounts or not. Even if they have been associated with a brand for quite a long time, they won't think twice before ditching it and going to a competing brand at the thought of better discounts. They also happen to look around for coupons and discounts, which is why deals and apps that put all these coupons in one place are preferred by them.
They aren't tech-savvy but like catching up on Facebook. Many of them are present on Facebook, which is why it gives them a good opportunity to catch up with each other. Generation Xers like looking for each other on Facebook.
They like hardcore sales tactics and are more likely to turn towards a brand if such tactics are being used by them.
Millennials
Millennials make the target market for most of the brands that we see operating today. While they did come to a world that didn't have any social media or internet, this group happens to be the most tech-savvy and social. Their social skills have brought them to the world of social media, where they like catching up with friends and making hangout plans. The reach of social media is what excites them. Millennials can be easily excited and are the most vulnerable to fall into the trap of emotional marketing. You can use emotional marketing techniques to grab their attention and sell your products to them in the best manner possible.
Millennials are also a lot more responsible for the environment than any other Generation. They don't take the environment around them for granted and make sure that the correct steps are taken to ensure the best world for our generations to come.
They also happen to prefer experiences over products, which is why they go for experiential forms of marketing. Millennials are known for being good with technology. They have a knack for technology and have grown up in an era where technology plays an important role.
Older millennials are already parents to young children, while the younger ones are still trying to find their footing in life by going through their student life. The thing about Millennials is that you need to create a diversified selling strategy for targeting their needs. You can have the same selling strategy for selling to millennials from different age spectrums.
The tips you should follow for marketing to millennials include:
Make sure that you are active online by posting blogs and other social media content. You need to identify and shortlist the social media platforms that you should be targeting. Millennials happen to be attracted to a lot of different social media platforms. While you can find older millennials on Facebook and Twitter, younger millennials will mostly be found on the likes of Snapchat and Instagram. Younger millennials happen to be present on these picture sharing applications and are more prone towards sharing pictures than posts.
Try to make your millennial customer recognize the fun of owning a particular good, rather than what you are trying to sell. Sell them the experience your product provides them.
Hashtags are a must because they will make your posts rank better in front of your millennial target market.
Email marketing isn't a good technique to follow with millennials. They happen to have a lot of clutter present on email and barely open it.
Make sure that you market how sustainable your product is, and how it is relevant for the everyday millennial. Market the sustainability and benefit of your product to them.
Make sure that your millennial customers get to experience your brand so that you can form a loyal partnership with them.
Try to sell online as much as you can. Millennials aren't slackers, but they no longer see the utility in shopping offline.
Generation Z
The youngest generation that is growing up as a potentially hot market for brands is that of Generation Z. The eldest members within this group are about to start college and don't have a lot of money to spend. However, they can influence their Millennial or Generation X parents into making the right purchases for them. They have grown in the era of technology and are into gadgets and whatnot.
They like accessing the internet from both desktop and smartphones and like YouTube and the world of influencers that it brings.
You can market to the Generation Z group through the following means:
Tell stories. These children love brand stories more than anything else.
Build a connection with them online and get to know about their likes and dislikes.
You need to be conscious of social concepts and should make sure that you discuss your efforts towards sustainability in front of them.
You need to recognize that this group is changing and will have multiple needs as they age.
Generation Z barely cares about traditional celebrities, but they like seeing YouTube influencers. YouTube stars are in big favor with them and are watched and followed by almost all of them.
You should make sure that your website has all pertinent design features so that it works well in front of them.
Make a brand image that is worth following and present it to them.
Resources You Need For Marketing to Different Generations
Marketing to different generations isn't a walk in the park. You will feel the need for numerous resources to help you out with the process here.
The resources you need for flawlessly marketing to all generations include:
Employees
You need a separate marketing department with employees that are capable of and have experience in dealing with different generations. Your employees or labor should understand the needs of all these generations and should make sure that your marketing campaigns are geared towards them. You need to realize that innovation is the key here.
Not every customer in a specific generation would respond to the same tried and tested cookie-cutter approach, which is why you need to step out of the box and think of new ideas. Your team will help you do the honors here.
Budget
You need to allocate a separate budget for your marketing department. Marketing to different generations requires you to have a specific budget that should be planned with much care.
If you don't have the right financial reserves available with you at this moment in time, then try going for a small business funding from a private funder. Private funders provide a variety of funding including merchant cash advances for those who want them. You can easily apply and qualify for them. The rate they charge will be based on your credit score and the working capital you have currently.
Have a Plan
A marketing plan is a must for all kinds of marketing activities. You should have a marketing plan at the ready on how you plan to about the situation at hand. You should first identify your target generation. Very few products are targeted for all generations at once, which is why you need to first identify your target generation and then try to target them through a plan. Your marketing plan is your key to meeting the needs of the different generations and generating more revenue.
With the tips and guidelines above, you would now surely be ready to market your product to different generations for capturing their attention.