All you need to know about working capital funding
August 29th 2019 at 5:48pm Published by firstdownadmin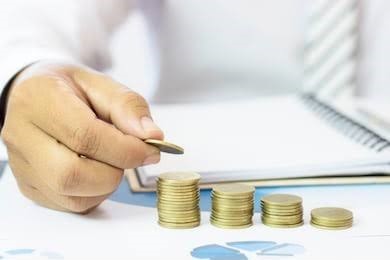 The progressive and consistent growth of your business depends on many operations. However, the most crucial factor in the development of your business is working capital. Small or medium-sized enterprises always need finances to invest in their working capital. Therefore, First Down Funding provides a working capital funding that is super-easy to return as it is flexible and feasible as well.
The provision of fast approvals and automatic deposition of funds for business financing are key features offered by First Down Funding. Our services are remarkably simple as they help small scale businesses to flourish in America. We make sure you have convenient access to working capital to run daily operations of product manufacturing.
Benefits
Here is a list of a number of benefits for securing working capital funding from First Down Funding:
We have a simple application and authorization process since we have a team of experts who make the whole procedure efficient. We value your precious time and accept your approvals quickly and transparently.
Our flexible financing services accessibly offer entrepreneurs the opportunity to grow and develop their businesses.
Our working capital funding is the ultimate solution for a lack of liquidity during periods of economic upheaval. The funding supports you financially and ensures your business operations run smoothly and efficiently.
This funding is a short-term funding that aims at putting business owners' minds at ease. Moreover, you need not worry about short-term payments.
With flexible and transparent financing funds, business owners are not bound to a firm, fixed repayment system. Furthermore, you are allowed to choose from a wide variety of repayment plans according to your needs.
Utilization
We understand that business owners have all the rights to use their funding according to their choice as they know their business best. Therefore, we offer freedom to small-sized companies to utilize their working capital funding on low cash cost and short term usage such as debt recovery, paying for occasional maintenance, taking benefits of limited discounts on resources, yearly costs, and striving for branding campaigns. Though access to financing funds can assist small businesses to grow, companies who have invested poorly in the past and have overdue bills are susceptible to many risks, even bankruptcy. First Down Funding provides businesses with bad credit the opportunity to succeed.
Working Capital Funding with Bad Credit
Bad credit or overdue bills are a severe threat to the establishment of new businesses. We are proud to be an alternative funder that provides the opportunity to obtain funds that small businesses need. There are many reasons why a business can have bad credit. We believe in delivering the best financing solutions for working capital funding to businesses with poor credit. Here are steps that you can follow to secure the required financing:
Weigh up your business funding application more heavily on your private credit by signing a personal guarantee. This changes your credentials which are based on your ability to pay off funding instead of your company's capacity.
Make sure there is a provision of collateral or property like unpaid clients' bills and credit card payments. This assists you by basing your skills less on your credit history and more on the profits of your company.
Secure required funding for your business by accepting a smaller financing amount. Small companies are preferred for short-term working capital funding as compared to a long-term funding since they need financing for their growth. Therefore, short-term loans can be repaid quickly by small businesses.
Poor credit history but considerable cash flow offers you the chance to secure cash down payment. This option helps you secure your financing by overcoming a fraction of your funding by cash.