LUXURY FLYING FOR WORLD CLASS ENTREPRENEURS
June 1st 2019 at 12:32am Published by firstdownadmin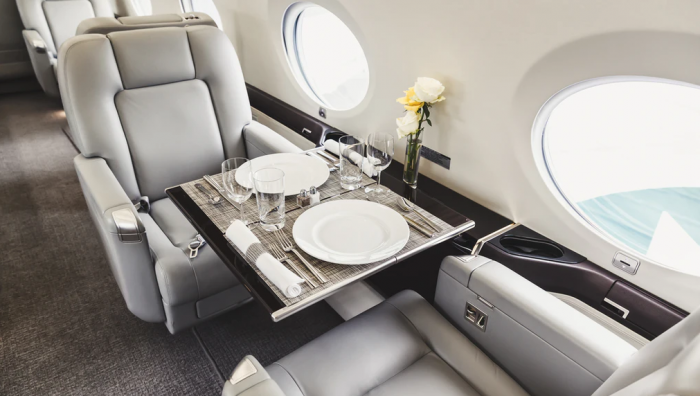 Flying private is a growing phenomenon, largely thanks to social media and iconic figures flying lavishly across the globe.
Some fly private for comfort or luxury. Others use it to bypass TSA or avoid hasty cancellations. As a busy executive, you can conveniently visit multiple cities.
The number of providers and programs has more than doubled in the past decade. You no longer have to commit six figures. There are programs starting at $25,000. There are also programs that offer 100 hours of flying if you are constantly on the go. Cards today aren't limited just to the U.S. There are providers with service areas Europe and the Middle East and even worldwide options. There are also jet cards covering everything from turboprops like the King Air 350i and Pilatus PC-12 to ultra long-haul business jets like the Bombardier Global Express. Each jet card provider has its own standards for sourcing the aircraft it uses and the experience it requires of the pilots that will fly you, so while on-demand charter is always an option, jet cards can be a real time saver if you find a program that matches your needs.
Here's a company that is disrupting the Private Luxury Flying industry:

VistaJet is a global business aviation company founded in 2004 by Thomas Flohr. The firm flies government, corporate and private clients between any two points, under a "pay for hours flown" fare structure.
Parent company: Vista Global Holding Limited
Company slogan: Simple, Efficient, Reliable Global luxury flying
Key people: Thomas Flohr Founder and Chair
Fleet size: 72 jets, 1 helicopter
VistaJet was originally named Air Executive when Flohr founded the business in 2004. Its then-headquarters were in Switzerland, with operations in Austria.
VistaJet's business model is a "go-anywhere any-time" service, flying to destinations on demand rather than as part of a scheduled route. The jets are owned by the company and are hired out to clients at an hourly rate rather than leased.
VistaJet operates two passenger service offerings, named Program and Direct.
The Program is a multi-year subscription, with committed payments securing guaranteed availability to the entire fleet. It is marketed as an alternative to business jet ownership.
Direct sees customers requesting flights directly. It also grants access to preferential rates on empty legs and one-way flights, based on aircraft availability. VistaJet app launched in summer 2017.
Similarly, VistaJet's business model is a reaction to Flohr's experience of fractional jet ownership, where usage prices tend to be lower but the overall cost of ownership is potentially greater.