How Small Business Funding Works for Us
March 3rd 2019 at 1:48pm Published by firstdownadmin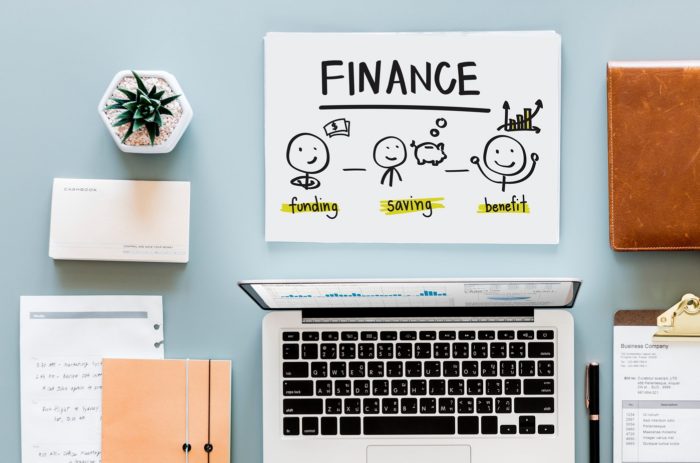 Small businesses often start with a lot of hope, but at some point, they feel the need to raise more funds. Regardless of the amount of time you have spend budgeting for your business, there are going to be times when you'll face a liquidity crunch. Since cash is necessary for running your business, a liquidity crunch can basically halt all business processes and bring you to a standstill.
The Process for Small Business Finance
Knowing how most small business owners are desperately looking for financing options, here we mention how the process for small business finance works with us. Know more about the process and give your business the resources it needs to manage daily expenses.
Qualifying for the Funding
The first part of the process for securing small business finance is to qualify for it. You need to meet the qualification criteria of the financing agency so that you are eligible for the funding.
Most funding agencies don't set strict regulations to check on qualifications. The eligibility criteria we have for qualification is easy to meet for most small business.
3 Months in Business
The first criterion that needs to be met is that of being in business for three or more months. This is necessary to make sure that the applying company isn't a fraud. Additionally, it is also necessary for ensuring that the company has enough experience to pay back the funding.
Since most businesses don't face a liquidity crunch within the first few months of incorporation, you're probably way past the 3-month barrier when you come looking to us for financing. In this case, you would have cleared this first hurdle and met the initial qualification requirement.
$5,000 in Monthly Sales
Having consistent revenue inflow is one of the key factors that define the ability of a business to pay back its funding. A business that is unable to generate sufficient revenues would surely not have a stable cash stream and would not be able to pay back funding.
Knowing these restrictions, the bar we have set for monthly sales is at $5,000. Again, this shouldn't be an issue for most businesses that have been operating for more than 3 months. If you've been in business for more than 3 months and are still unable to meet the $5,000 per month sales target, then you need more than just a small business finance to get back on your feet again.
Credit Score
Do you have a poor credit score? Do you think that you won't get funding? Well, we have got some good news for you. We don't take your credit score into consideration, and we're willing to give funding to all customers without any hurdles as such.
We recognize that most small business owners don't have the best credit score. This is why we do not consider low credit score as a basis for rejecting funding application.
Applying for the Funding
Once you have met the qualification criteria mentioned above, you can now apply for the funding. The application process is extremely simple as well, and it requires you to submit your basic financial information along with a proof of business ownership. These documents should be readily available to you. You can submit them through the relevant methods and proceed onwards.
Getting an Approval
Once you have applied for funding, the ball comes over to our part of the court. We are extremely quick with all of our proceedings, and we'll send you an approval in no time. However, we won't approve your funding if any of the documents or qualifications mentioned above haven't been delivered or met. In this case, we will let you know that your case hasn't been approved and disclose the possible reason behind the disapproval.
Funding
Once your case has been approved, you will quickly receive the required funds. Our funding procedure is just as quick as the process for approval. We understand that when businesses contact us for small business fundings, they are facing a liquidity crunch and want some cash to break-even immediately. Knowing the gravity of the situation, we make the payment within 24 hours of approval and send the funds over to you.
Renewing the Funding
With the funds delivered to you, you have the option to renew the funding or pay back the amount. The ball is back in your court now, and you can play it accordingly.
Flexible Use of Funds
The one factor that differentiates our small business fundings from others is how we allow you to use the fund flexibly. We have no restrictions as such on how you can use the funds, and we give you a free hand in this regard. We understand how many small business funding agencies have a list of strings attached to the funding, but we have no such processes.
You can use our small business funding for any purpose, such as:
Purchasing Equipment and Inventory
Equipment and inventory are necessary for all business. Equipment is necessary for ensuring unhindered manufacturing processes, while inventory is necessary for ensuring adequate sales. Both of them can easily be purchased through cash.
Hiring Employees
With more cash on the table, you can surely take the luxury to increase the scope of your work and hire more employees. It is necessary for you to keep growing with time, which is why hiring new employees is a step towards the right direction. New employees also bring new ideas, which can aid your growth.
Opening New Stores
You can also use the funds generated through small business funding for opening new locations. Expanding business size is an objective most businesses have in mind. A long-term small business funding can come in handy for financing your new location if that is what you plan to do.