What You Need to Get Your Business Started
February 1st 2019 at 6:23pm Published by firstdownadmin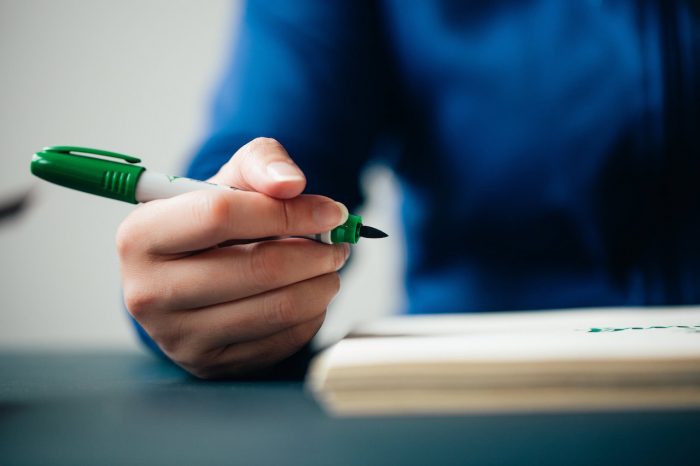 You want to open up your own business, but you have no idea where to start! You have a vision of what it should be (a pizza parlor, hair salon, tech startup, etc.), which is a great first step. So, what's next? Follow this checklist to see what essential steps you need to take before launching your brand-new operation.
Figure out the Business Structure
This structure doesn't refer to the building that you're going to be working in. It's referring to the way that you're planning on running your business. Picking a business structure helps you determine how you're going to file taxes, complete paperwork and other tasks in the future.
Here are four structure options that you can choose from:
A sole proprietorship: this is a business with a single owner.
A partnership: this is where two or more people share ownership.
A corporation: this is where the company is considered a legal entity on its own.
A limited liability company: this combines the taxation features of sole proprietorship/partnerships with a corporate business structure.
Get an EIN
Depending on the type of business structure you choose, you need to think about getting an employer identification number (EIN). These are sometimes called Federal Employer Identification Numbers (FEIN). The number is essential for tax filing and reporting. If you don't have one, the IRS won't be able to identify your operation.
Owners of sole proprietorships have the option to use their social security number (SSN) for this purpose. However, they will need to get an EIN to legally hire employees.
Get Your Licenses and Permits
Before you start planning business names and slogans, you're going to need to find out what licenses and permits you need. For instance, if you're opening up a restaurant, you're going to need the following documents:
Business license
Liquor license
Foodservice license
Food handler's permit
Sign permit
Music license
Employee health permit
Building health permit
If you're not sure where to start, you can go to the Small Business Association website to see what federal and state licenses/permits you have to get to legally run your business.
Decide on What Location You Want
Location is incredibly important. You have to ask yourself where you want your new operation to be. Do you want to have a traditional brick-and-mortar location? Would you prefer using a shared rental space? Or are you interested in starting an ecommerce business and setting up shop online?
Figuring out your location will make it easier to estimate how much funding you're going to need. A large brick-and-mortar store in the middle of a bustling downtown area is going to cost a lot more than a website that you run in your home office.
Go to the Bank
You're going to have to apply for a business credit card to make essential payments and slowly build up a strong business credit history. Good business credit will help you when you need to apply for more funding down the line.
You do not want to ignore this step and use your personal credit card or lines of credit instead. Using your credit to pay for business expenses is a risky financial move that could end up hurting your consumer credit score and your business credit score at the same time.
You're also going to want to set up bank accounts so that you can pool together savings for resources, emergency funds and more.
Get Funding
Now, it sounds like this step would also be at the bank, but that's not necessarily true. Big banks are known to shut down small business owners' funding hopes all of the time.
New business owners have a lot of trouble accessing business funding from banks because they have no operating histories, no business credit score and no large assets to use as collateral. Owners can be judged for choosing a sector that's considered financially risky, like retail, construction or restaurants. The banks are likely to reject the application or give a small fraction of the sum that's needed.
If you want to access funding, you should apply for funding online here and skip that trip to the bank altogether. The application process is simple. The response time is fast. You can hear back about your funding within the same day. And the approval rate is much higher.
If you don't have a lot of savings to get your business started, and you need a significant amount of help, you should look at our long-term business funding options. You can access up to $150,000 for a ten-year period to help you complete major goals.
Here are some of the crucial things you can do with this funding:
Purchase inventory/materials
Purchase equipment
Hire staff
Boost long-term working capital
Start marketing campaigns
Click here to learn small business funding 101 so that you're not struggling to get your operation off of the ground. You can get started on your dreams as soon as possible.
Turn to First Down Funding
We offer everything from working capital funding in USA to business expansion funding to alternative funding for owners who have poor credit ratings or no collateral. Explore our website to see what options work best with your business plans. You can always call to ask for expert assistance.
Don't worry about your locations. We can provide immediate financial support no matter what state you're in. Do you live in Baltimore? You'll be happy to know that we offer funding in Maryland for people just like you. Do you live in Houston? We offer them in Texas, too. We have solutions for business owners across the country, from Alabama to Wisconsin. So, you're in luck.
Opening up a brand-new business isn't an easy task. You're going to need to do a lot of work before you even announce a launch date. You're going to be signing paperwork, researching the right permits and collecting enough funds to handle your expenses. But, when all of those tasks are scratched off of your checklist, your business is going to be set up for success.
Marketing and SEO resources:
Small business marketing ideas