HOW TO CREATE A BREAK ROOM FOR YOUR EMPLOYEES
January 20th 2014 at 4:58pm Published by firstdownadmin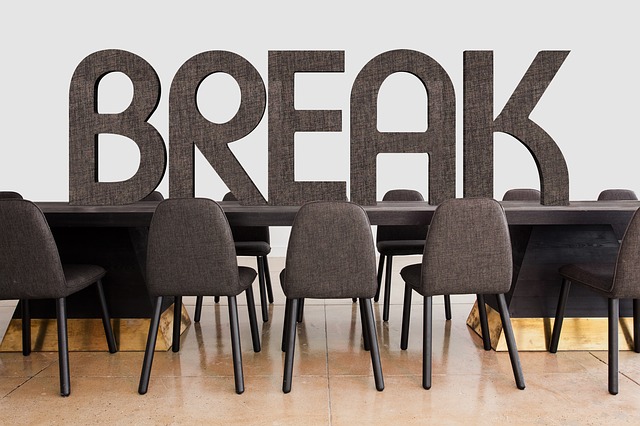 No matter the type of business, every enterprise functions better with a great breakroom.
86 percent of employees believe breaks make them more productive
59 percent indicated that regular breaks increase work satisfaction
43 percent said breaks improve personal happiness
Here are five office break room ideas to boost productivity among your employees.
Focus on Convenience and Community. Your office break room ideas should start with ways to create a comfortable space. 
Foster Relaxation. 
Bring in Pops of Color. 
Add a Few Fun Touches. 
Don't Forget Food and Beverages.
Bonus idea: A big-screen serves multiple functions: a meeting display for work and a sports-airing TV during special events or off-hours.