BEST BUSINESS OPPORTUNITIES IN TEXAS
January 6th 2014 at 1:24pm Published by firstdownadmin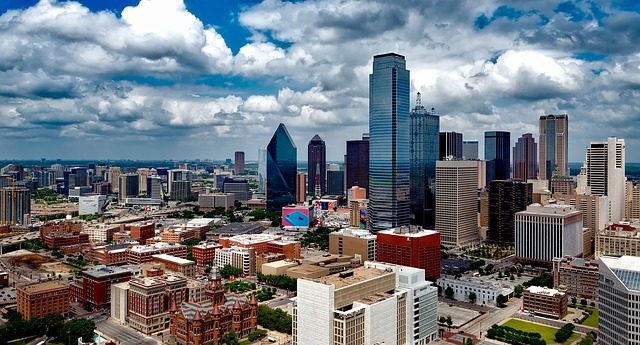 Several people state that Texas is a great state to start and run a business. In fact, its culture, weather and lifestyle choices are paving the way for the business owners and employees to work hard, earn a living and enjoy the fruits of their labor.
Other than this, its excellent geographic location, highly skilled workforce, low tax burden, predictable regulatory environment and legacy of having a business-friendly climate are some attractions for the business owners.
7 Best Small Business Ideas in Texas
#1 Hardware Store
The first and foremost small business idea in Texas for business owners is setting up a hardware store. For this business, you don't need to have any skills, and more importantly, you can launch this business with a reasonable amount of money. 
#2 Laundry Service
Everyone does laundry, and this kind of service is an excellent small business opportunity to start anywhere including Texas. This business demands very little startup capital and expertise.
#3 Appliance Repair Business
Another small business opportunity in Texas is to start an appliance repair business. The majority of the establishments in the industries are individuals who are running the company on their own because of less barrier and regulations. 
#4 Savings Consultant Service
Do you have any interest in advising on financial problems? If so, then you can set up the savings consultant services business in Texas. Being an economically viable state, Texas offers a plethora of opportunities in saving consultancy services.
#5 Fundraising Service
Another service-based business that you can set up in Texas is fundraising service. As a matter of fact, money is the bloodline of any business. From setting up to arranging all the resources, you need to have enough capital.
#6 Sales and Sales Management Training
Marketing is one of the main components of any business. If you are good at marketing, then this business idea should be on your radar. In this business, you can provide a sales management training program to salespeople and sales managers with proven skills, knowledge, and tools they need to drive bottom line performance.
#7 Mobile Food Truck
Do you love cooking? If yes, then you can start a mobile food truck business. Well, it's a kind of business in which you use a truck in order to cook and sell food. It can be ice-cream trucks, prepackaged food, and other junk food.
Want to grow a business in Texas?  We're here to help! First Down Funding is servicing small business owners in Texas with all their capital needs. Whether it is a long term funding package or a short term cash funding, apply online or contact us so we can expedite your request.  We are your Texas Business Funding source.  Apply today for business funding in Texas.