Term Loans
Term Funding
Small Business Funding

The Best for your Small Business
Get Pre Approved in Minutes!
[contact-form-7 id="7754″ title="Merchant Cash page"]
Financing to fuel your business
We help established businesses with small business funding tailored to their needs.
We've taken the best parts of an SBA funding, like affordable once-monthly payments and no prepayment penalties, and paired it with our proprietary underwriting technology – creating a funding experience that's faster, more flexible and made exclusively for small businesses.
With competitive small business funding cost of working capitals and easy access to financing, businesses can continue to grow, create new jobs, and support their communities.
POPULAR REASONS FOR BORROWING
Why small businesses choose First Down Funding
Flexible funding terms and repayment optionsWith funding from $25,000 – $500,000, predictable monthly payments, terms from 6 months to 5 years, and no prepayment penalties, First Down Funding provides a flexible funding tailored to your business.
Don't have time for a lengthy application process Apply online in 6 minutes, get a decision in as little as 24 hours after document submission, and receive funds as soon as the next business day.
Support from a dedicated small business funding specialist After submitting your application, you will be connected to your personal account manager who will work with you to understand your goals, explain your options, and find you the best funding terms for your business.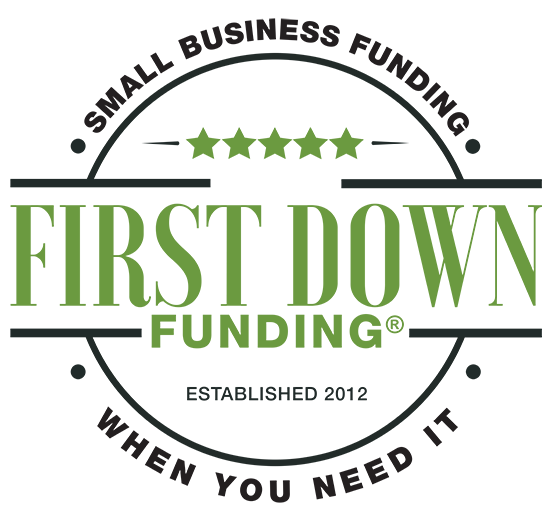 How to get a business funding
With our simple online form and dedicated account managers, you won't waste any time on your funding and can stay focused on your business.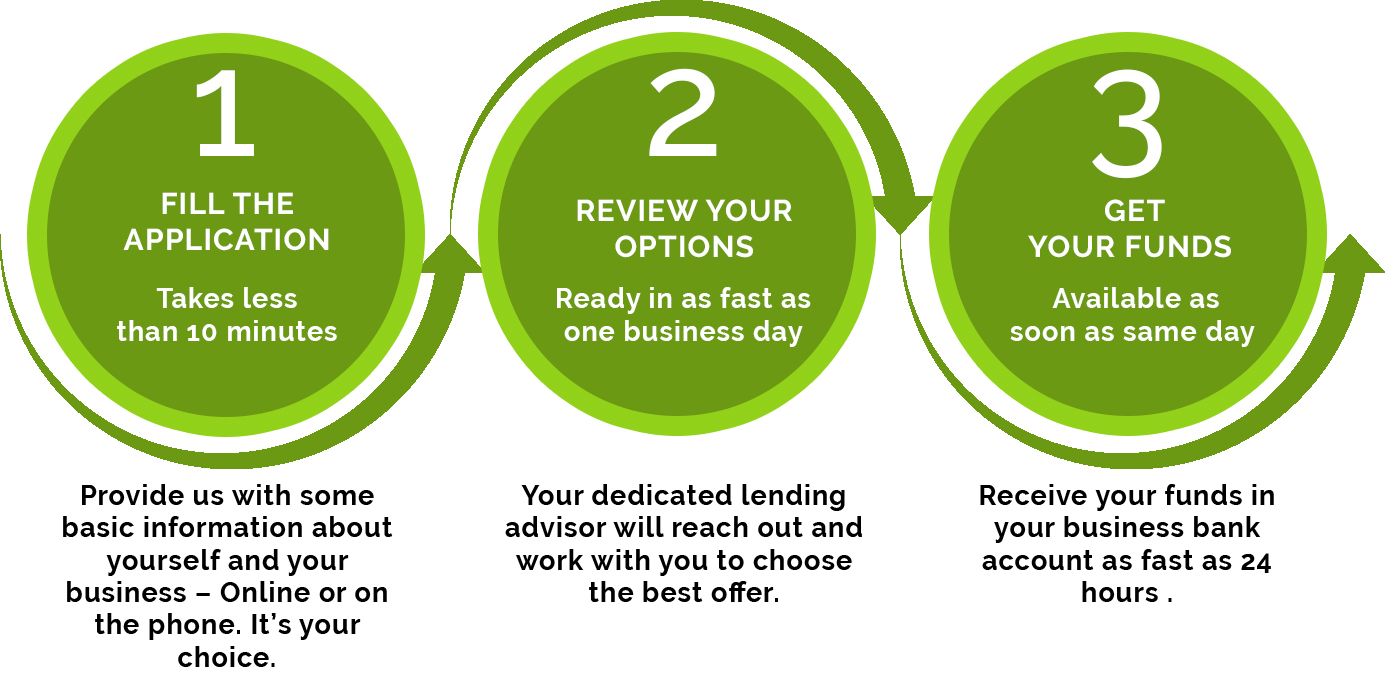 Fixed, affordable monthly payments
We believe you deserve to know the true cost of your funding, so our fee structure is simple. Unlike many other funders, we provide a consistent, predictable monthly repayment schedule, so there are no surprises or heavier repayments up front. We charge a one-time origination fee, presented before you decide to take the funding.
You can choose to borrow over 6 months to 5 years, and there's no prepayment penalties. If you pay off your funding early, you will only pay interest on the time you borrowed.