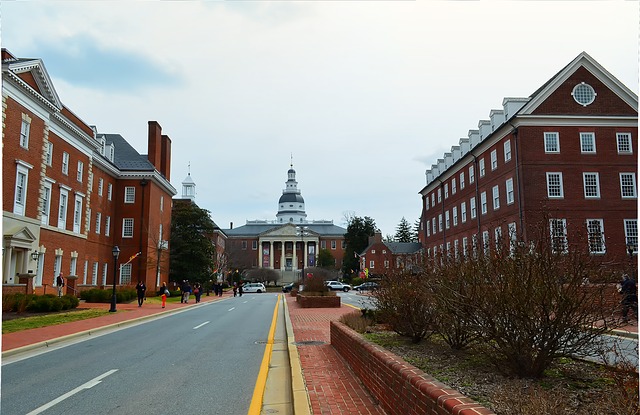 For both existing and new entrepreneurs, finding accessible small business Funding in Annapolis, MD can be difficult. Everyone from the Annapolis Women's Business Center to Annapolis Chamber of Commerce, and even those diving into the Office of Economic Development's website are looking for affordable small business funding in Annapolis, MD. First Down Funding understands the challenges facing entrepreneurs trying to get small business funding in Annapolis, MD, which is why we offer the most affordable and efficient financing programs in the area.
Annapolis is also home to charming, bricked streets lined with one-of-a-kind shops and restaurants. Over 55 local homes were constructed before the Revolutionary War, including vast mansions with ballrooms and ornate architecture. Visitors can tour many of these buildings, such as the William Paca House and the James Brice House.
Annapolis has a long and inspiring past, and the seaport's history dates back to the colonial era. Maryland's capital played significant roles in America's creation and development, and hosted important political conventions that produced vital plans for the nation's future. The coastal city first appeared on maps when it was a small settlement with a different name, known as Providence in 1649.
There are several sources to consider when looking for financing. It is important to explore all of your options before making a decision. These include:
Personal Savings. The primary source of capital for most new businesses comes from savings and other forms of personal resources. While credit cards are often used to finance business needs, there may be better options available, even for a very small funding.
Friends and Relatives. Many entrepreneurs look to private sources such as friends and family when starting out in a business venture. Often, money is funded interest-free or at a low-interest rate, which can be beneficial when getting started.
Banks and Credit Unions. The most common source of funding, banks and credit unions, will provide Funding if you can show that your business proposal is sound.
Venture Capital Firms. These firms help expanding companies grow in exchange for equity or partial ownership.
The best time for your company to take out funding is when you need a large lump sum of cash for business expenditures. Some use their funding money to improve marketing and advertising to bring in new clients. Others use their funding-obtained money to expand on their shops and properties, improving services for customers. When taking out business funding, you need a clear goal in mind so that the money benefits you. Many entrepreneurs apply for funding, receive the money, and then spend it on frivolous things that aren't advantageous to their companies. Before spending any money, have a solid objective for your business and know where every penny of that funding is going to be spent.