Funding Maryland Small Business Funding
Maryland Small Business Funding
MARYLAND SMALL BUSINESS FUNDING
Maryland has the potential to be a state that is truly hospitable to small business growth, with all the economic benefits of jobs and tax revenue such growth would bring. But for new and established small businesses to thrive, the state needs a financing system with capacity to meet their needs.
At First Down Funding, we fund Nationally, but Love Maryland deals. We have unique relationships that enable us to be more aggressive meeting your merchant needs.
Download the PDF for latest growth & demand metrics for Baltimore MD. Then join us for max earnings. Scroll below for additional Maryland Business information and visit often as we refresh with the latest information to support your Maryland initiatives.
Download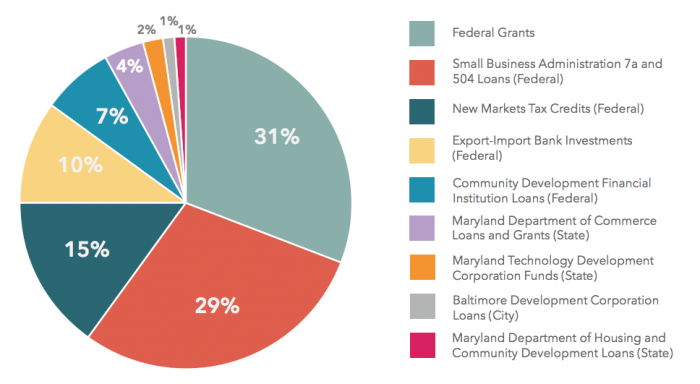 MARYLAND FUNDING
The Maryland Economy grew >2.6% 3H of 2018, and small business was a big part of that growth. Click the button to download the SBA's Maryland's 2018 small business profile. Where you will find industry-specific information for your use.
Key Maryland Small Business Metrics
581,712 small businesses
1.1M small business employees
203,326 minority-owned businesses
FEDERAL RESERVE SMALL BUSINESS CREDIT SURVEY
The Federal Reserve Banks SBCS is an annual survey providing small business information on financing needs, decisions and outcomes.
Using this report along with the Maryland SBA information will provide useful insights on small business needs, requirements and opportunities by industry.
This information may prove helpful as you think about marketing efforts and where to invest for growth.