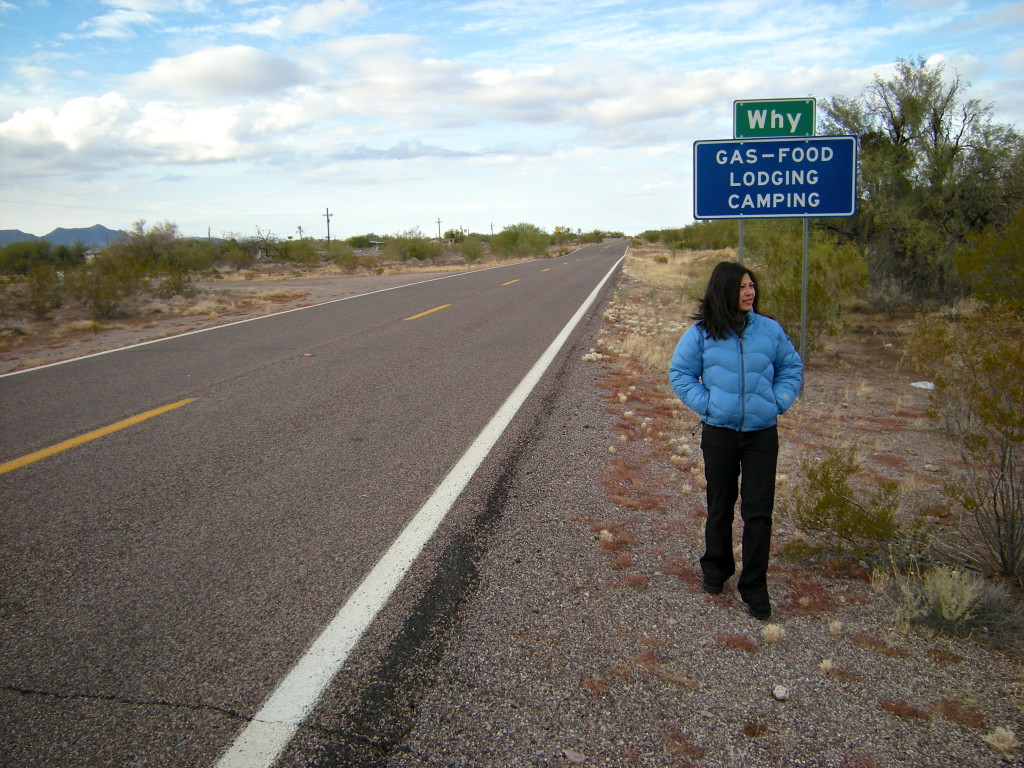 Why (O'odham: Ban Hi:nk) is a tiny unincorporated rural community in Pima County, Arizona, United States. It lies near the western border of the Tohono O'odham Indian Reservation and due north of Organ Pipe Cactus National Monument in Southern Arizona. It is approximately 30 miles (48 km) north of the Mexican border where Lukeville, Arizona, and Sonoyta, Sonora, Mexico, border each other, and 10 miles (16 km) south of Ajo, Arizona.
Most people know of it because of its interesting name and as a place, they drive through on their way to Rocky Point, Mexico.
Why call a town "Why?" This teeny-tiny community near the U.S.-Mexico border is named after the Y-shaped intersection of two nearby highways. But because of an Arizona law requiring place names to have at least three letters, "Y" became the much more existential "Why."
Why offers numerous financial incentives to retain and attract business. At First Down Funding, we provide a quick and easy way to obtain funds for your Why business needs, whether it is a long term funding package or a short term cash funding, our professional and experienced staff are here to help you promptly and accurately. Contact us if you have any questions or conveniently apply online for expedite processing. Need small business Funding in Why? call First Down Funding.