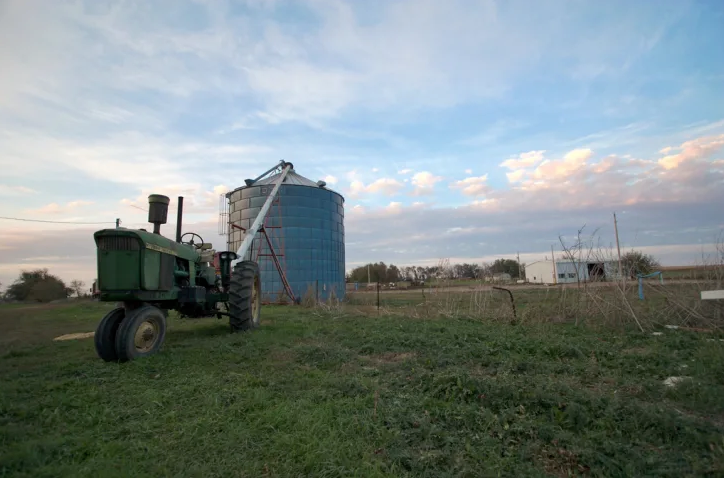 Magnet is a village in Cedar County, Nebraska, United States. The population was 57 at the 2010 census.
After mapping out a town in northeast Nebraska, settler B.E. Smith was tasked with naming it. He wanted an attractive name for the community that would draw visitors across its borders, so he christened it Magnet in 1893. Today the locale is home to about 75 residents.
Magnet's motto: "Magnet: The town too tough to die!" came from a variety of disasters that have struck the town over the course of its history. In February 1925 a fire burned one block of Main Street. The first tornado of two to strike Magnet happened on June 18, 1937. It tore through the town, destroying many businesses and homes. Thousands of people came to survey the damage on the Sunday following the storm. Over the summer of 1937 the town was cleaned up and through the help of neighboring towns, buildings and farms were restored.
The second tornado struck Magnet on May 6, 1975 at 2:45 pm. The devastating tornado ripped through the town, destroying 2 homes and heavily damaging many more. A Carhart Lumber truck from Randolph came into town, bringing a load of plywood sheets. They were used for temporary repairs to protect damaged homes from the elements. The town was without lights and water, so the fire department from the neighboring town of Wausa brought in emergency generator units. Workers from the power company labored throughout the night to restore electrical service to the main part of town. It took over a week to replace broken poles and wires. Drinking water was brought in milk creamer cans. Help from neighboring towns came during the summer to assist with the clean-up.
Magnet entrepreneurs have a huge opportunity for expansion and capital is in great demand.… at First Down Funding we love servicing Magnet Business Owners and we provide fast processing to all funding applications. Apply online or call one of our expert Magnetfunding consultants. First Down Funding is your small business funding source for Magnet small business owners.